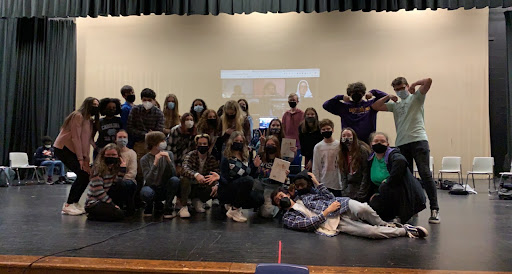 Leesville's spring show Annie is still in full swing, as actors and technicians alike continue the process of putting together a full-blown musical. 
Director Matthew Hurley, technical director Jeannine Wrayno, vocal director Tonya Dickens, dance director Shannon Carr, and band director Alyssa Montgomery are all fully in the process of working with students, as they direct them in the acting, technical, and musical aspects of the show. Annie is coming up quickly — opening night is April 20 — and everybody is working hard.
"Now it's just time to put it all together: song, dance, acting, and we've been slowly layering in more and more technical elements," said Hurley, the show's director. Hurley, Dickens, and Carr have finished teaching the actors their movements, songs, and choreography, and each actor is reviewing on their own and in rehearsal to get everything down smoothly and memorized. It can be a tough process, going what's called "off book" (having everything memorized), but Annie's cast is ready for it and doing good so far. Hurley said they seem "excited, eager… and it's just a fun show to do."
He's right; the optimistic-singing-orphan show is fun to put on, even for those not on stage. 
Wrayno, ever-cautious but optimistic, jokes about her behind-the-scenes "techies": "knock on wood, I think we're in okay shape," she said. "Building the set, and getting more costumes organized, stuff like that," Hurley said in regards to what's left to work on, and both him and Wrayno have a certain excitement in their voices when they talk about the rest of the show. Wrayno elaborates a little bit: lights, set, props, and sound crews are still working on plenty of things, and she mentions great costumes and "some cool LED effects" as things audiences can look forward to. Soon, she said, it'll be "costumes, makeup, and hair, and then it's show week!"
For those on stage, show week is the ultimate goal. In Leesville's past shows, show week was always a buzz of energy, a nervous-but-excited hum among the actors as they discuss their lines, their costumes, if they'll mess up or not. This year, that's not looking to be any different. 
Greyson Rupert, a Leesville senior playing FDR in the show, said, "We definitely aren't ready for show week yet, however, we definitely are getting there as of now, and we're showing some definite progress, especially with the addition of the set."
He's talking about the set that the techies recently built and installed in the stage, a set that definitely helps with accurate movement around the stage.
Techies, directors, and actors alike are excited for the show, and the progress made recently has been great all around.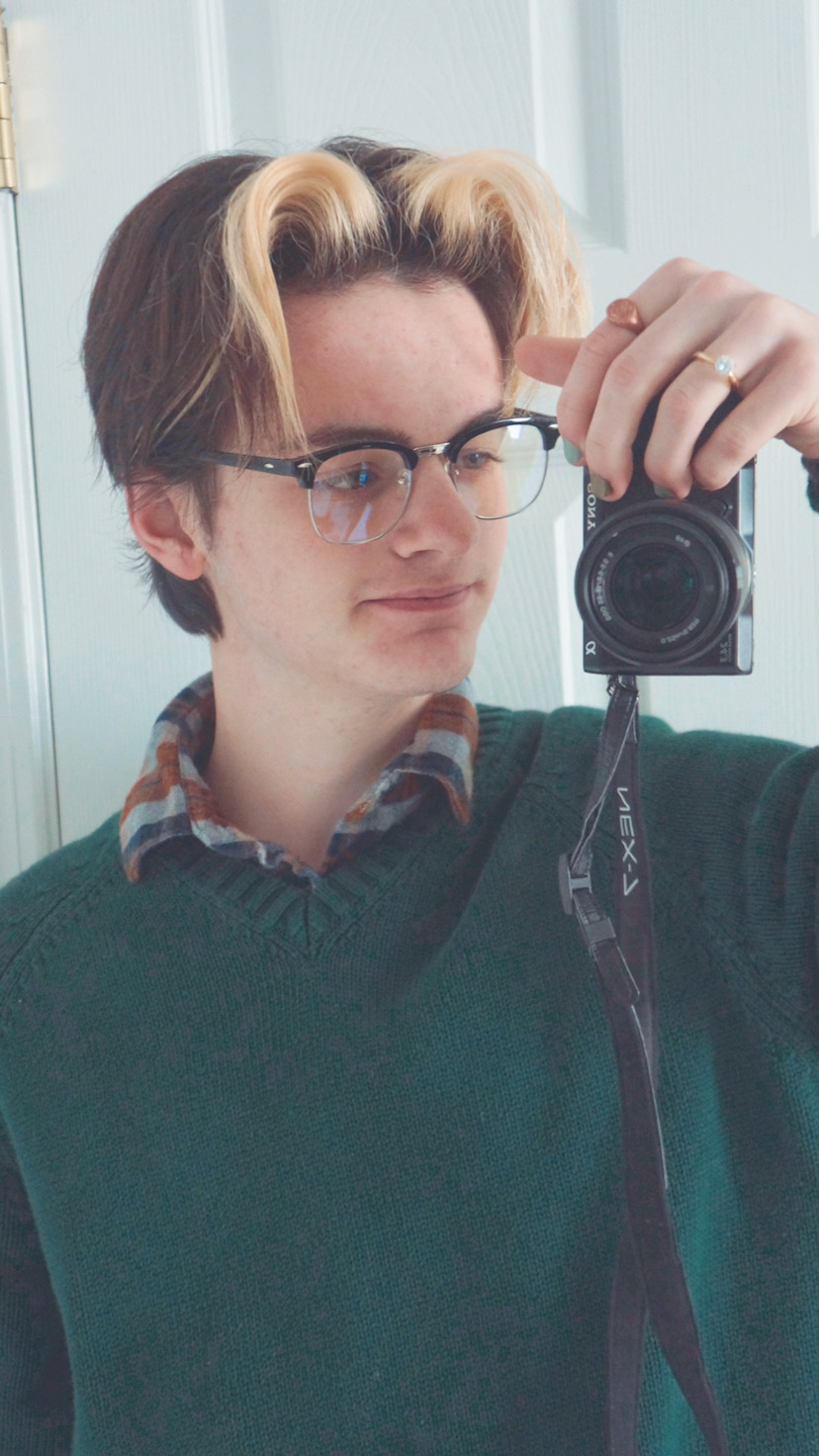 Hi! My name is Brendan Shore and I am a staff writer for The Mycenaean. I am an avid photographer and rock climber!