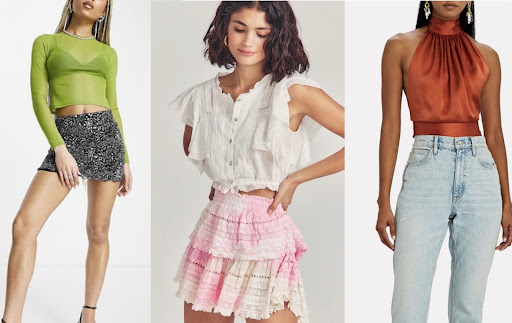 With the sun shining and the flowers blooming, we can start shopping for the best spring and summer 2022 fashion trends. 
Revamping our collections and following new trends is thrilling. Especially when the runway, Instagram, and red carpets have showcased so many amazing looks. 
There are several trends to experiment with, in the upcoming seasons, but here are 3 of the most popular:
Mini Skirts
The early 2000s called and the miniskirt is back. This nostalgic Y2K look can be dressed down with sneakers or dressed up with strappy heels for wherever the day takes you. 
Green
The Grinch would not be able to get enough of all the green styles coming out this season. Everything from pretty pastel tones to cool, punchy hues that pop. Many are incorporating green into areas of their outfits, especially accessories like scarves and handbags. 
Halternecks
Criss-cross and ornate loop details are all over the runway this spring/summer. Halter necks are one of the most flattering 2022 trends. Whether they are worn comfortably or dressed up for a night out, it does not matter.
If you want to be trendy this spring and summer, buy a mini skirt, something green, or a halterneck! You will not regret it.
Hey! I'm Viv. I am president of the club Pride Players, as well as a member of NHS, FCA, and SNAC Club. I also play on the Varsity Softball team. You will probably see me around school or at sporting events with my camera!