Kate Speerschneider has been an outstanding athlete on the Leesville swim team all four years of her career. 
How It All Started
Swimming is in Speerschneider's blood with her parents both swimming at NC State in college. 
"At not even one I was in the water, so it's always been a big aspect of my life," said Speerschneider. 
In addition to swimming, she played softball, soccer, and basketball. Once she got to high school, she chose swimming over soccer. 
Speerschneider takes after her favorite swimmer, Caleb Dressel. She admires his "determination and drive towards everything." 
"I really liked soccer but I had to decide what I wanted to focus on when I got to high school," said Speerschneider. "I also had to start thinking about recruitment and where I wanted to go and what I [wanted] to study." 
Finally, the amazing swimmer everyone knows has emerged into her own. When she's in the water, she goes to her happy place. 
"I like how my heart rate goes up," said Speerschneider. "It's like runner's high, but with [swimming]."  
Her Swimming Career 
At Leesville, there is one varsity team for women's swimming and one team for men's swimming. Fortunately, Speerschneider made the team as the only underclassmen on the team.
That same year, the women's swim team won the 4A State Championship. "My freshman year we won states which was a really cool experience, especially being the only underclassmen. I kind of got to know all of the older kids and it was really cool," said Speerschneider. 
In addition to the state title, last year the Pride took home the conference championship, despite having to compete during the pandemic. 
Although her experience with high school swimming treats her well, year-round swimming goes on at the same time. She swims for the YMCA of the Triangle Area swim team, also known as YOTA. 
Similar to Leesville's swim team, YOTA practices in the morning, which creates a conflict in the winter time. 
"Typically for year-round swimmers you don't go to [high school] practices," said Speerschneider. "You go to year-round practice since there's a big conflict with going to high school practice and year-round practice in the morning." 
According to Speerschneider, most people participate in year-round swimming over high school swimming because year round is a little more competitive. 
On the other hand, she looks forward to both seasons. 
"So far this season has been really good, and I'm excited to see where it goes," said Speerschneider. 
The Recruiting Process 
Speerschneider wants to continue her swimming career through college. 
So far, she is talking to the coaches of Colorado Masa, San Jose State, University of Idaho, Old Dominion University, and James Madison University. 
She wants to find a college that develops her swimming as well as prepare her for her future career. 
"I hope to major in a kinesiology-based major like health science and exercise science, one of those two," said Speerschneider. 
After receiving her bachelor's, she wants to come back to North Carolina for school to become a physical therapist.
From competing in her first YMCA Nationals to competing in her last high school swim season, Speechneider has a bright future ahead.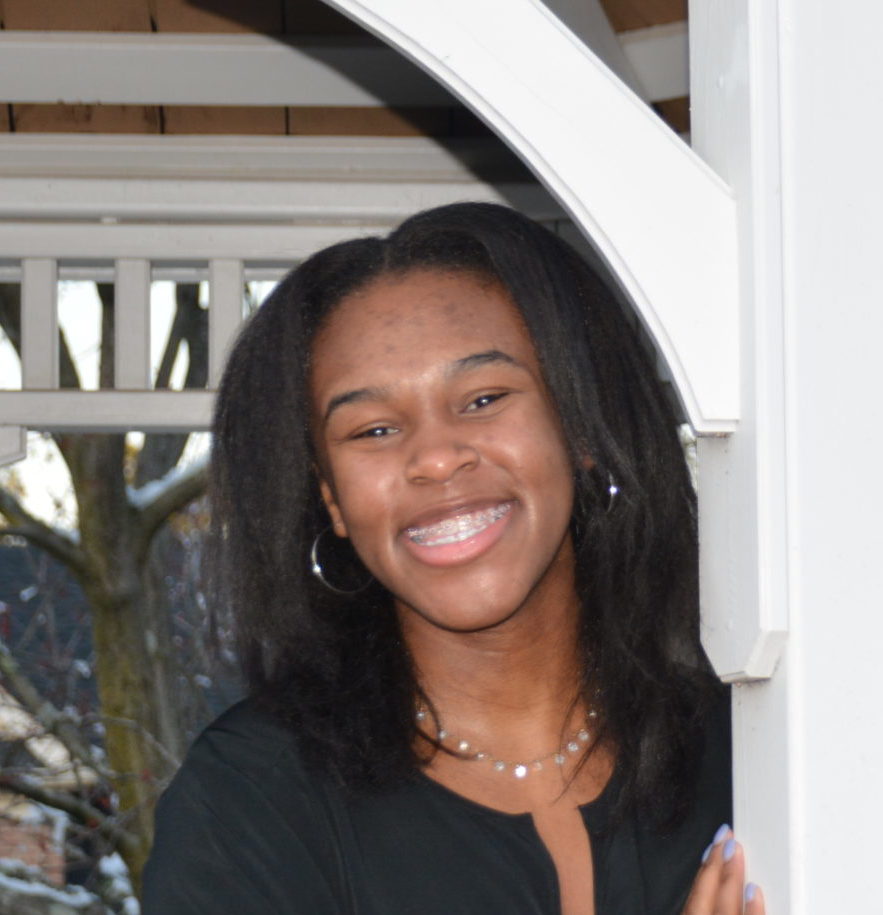 Hi! My name is Kyla, and I am a senior editor for The Mycenaean. I am the secretary for Senior Class Council and also the editor-in-chief for Leesville's literary magazine