By: Grant Silver
On the morning of October 30th, Barton's Creek Bluffs hosted their annual Halloween parade. This is a tradition that has been going on for 12 years according to Sandi Brooks, a local realtor and longtime sponsor of the event. 
For the parade, a fire truck provided by the Durham Fire Department leads a large group of families in costume down a local street. 
When the parade gets to the end of the street, they are greeted by volunteers who have set up Halloween themed carnival games for the kids to play and win prizes. Some of these games included ring toss, bowling, mini golf, and a game where you tossed a ball and knocked over cans plus much more. After the activity the kids get rewarded with fun prizes such as vampire teeth, whistles, and more. 
Running these games are teenagers who can get volunteer hours and have a fun time with the community.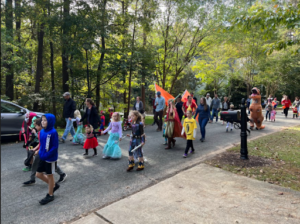 (Photo courtesy of Grant Silver)
One core reason why this event was started is that Barton's Creek has never been the best place for Trick or Treating due to all of the hills and how spread out the houses in the neighborhood are. "We used to live on a side street in the neighborhood on a cul de sac so trick or treaters didn't come down to us so it was a way to get to see the kids in their costumes," said Sandi Brooks when asked why she started the parade. 
For the past 12 years, this parade has and will continue to bring a smile to families in the community's faces.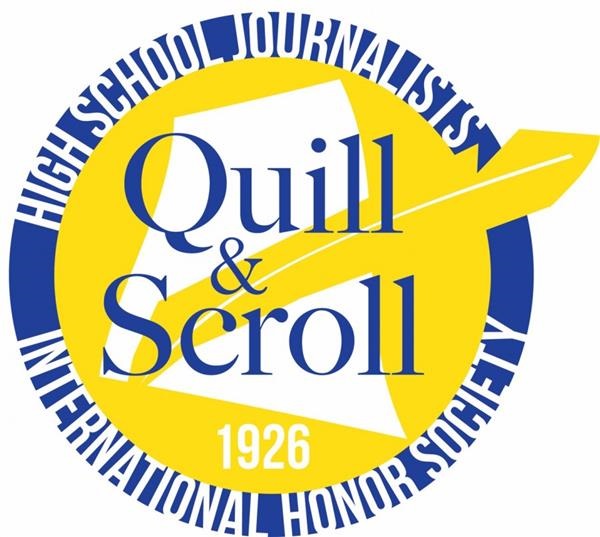 Quill and Scroll is an international high school journalism honor society that recognizes and encourages both individual and group achievements in scholastic journalism.