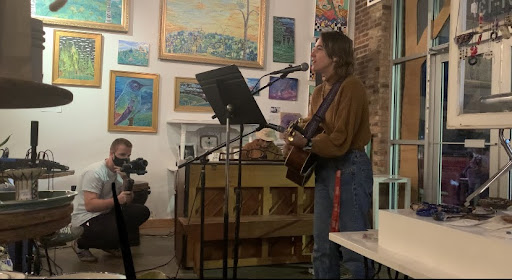 By: Gretchen Stern
The Lucky Tree is a coffee shop by day and a welcoming Open Mic setting by night. Every second and fourth Monday of the night, you can hear live music from a variety of performers, or comedians telling jokes, or people chatting and congratulating each other on a job well done. 
Ashley and Amandma Faries opened the store in 2015, and the Open Mic has occurred just as long. "My sister and I opened the shop, and neither of us are technically musically talented, but we have been doing Free the Mic since we opened. It's just been a really fun way to connect with musicians in the area since we obviously connect with our local visual artists, it's kind of a cool way to cross boundaries and connect with artists in the area," said Faries. "I find even though I am not a musician myself I'm just really inspired after [the open mics], like every single one just inspires me in this different layer in my life. There's inspiration that comes from collectively just being together." 
This event is free for anyone to both attend or participate in. Every person in that room is so encouraging and friendly, it is truly one of the most comfortable environments I've ever seen. "It was the first place where I wasn't scared…I wasn't scared to be judged. I felt the love the first time I ever came here and I just kept coming around," said J.Bow, a performer and big supporter of the Lucky Tree. "[There is] the freedom to just step on the mic and let your voice out and let it go." 
Anyone can come to the Open Mic, and whether it is your first time performing or you have years of experience, you will be welcomed and supported. Personally I have only watched people from the audience, but it is always so fun hearing new music and discovering talented artists. These evenings also provide a relaxing escape from everything else going on in life, so I definitely recommend going to the Lucky Tree Coffee Shop to check out their Open Mic nights — and maybe grab some coffee or food while you are there!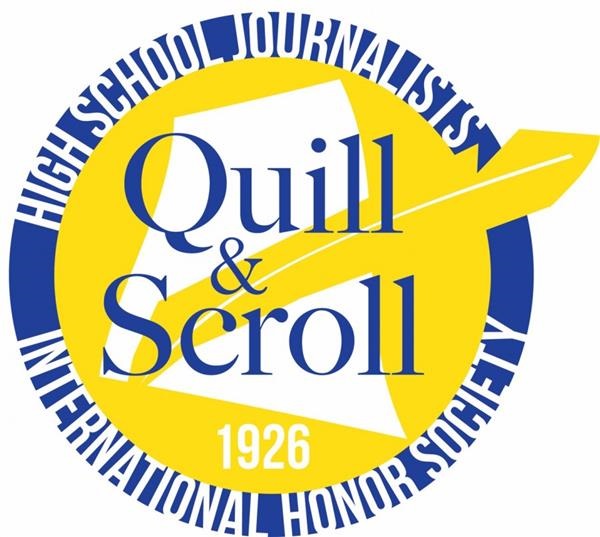 Quill and Scroll is an international high school journalism honor society that recognizes and encourages both individual and group achievements in scholastic journalism.