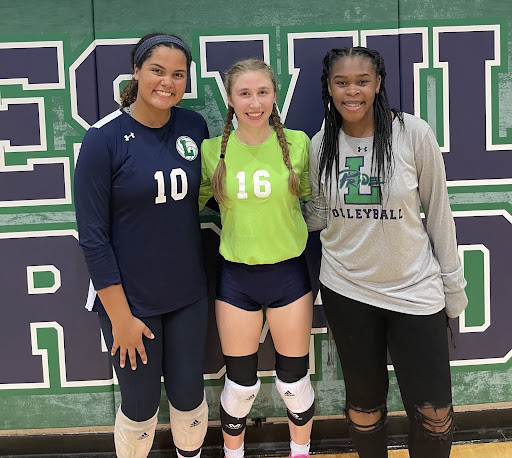 Leesville Volleyball hosted Cardinal Gibbons on Tuesday, October 19 for their senior night. The team consists of three seniors: Leah Hunter (player), Kyla McGhee (manager), and Cassidy Wightman (player).  
Leah Hunter 
Hunter played two years on JV and two years on varsity for Leesville's Volleyball team. She's been the libero for all four years with the program. 
Even though Coach Hensler coached Hunter for two years, she still notices her improvement on and off the court. 
"Leah has worked really hard over her four years here. To number one not only improved her all around ability to play volleyball but she also worked really hard on becoming a more vocal leader on and off the court," said Hensler. 
In July, Hunter committed to Loyola University Maryland to continue her volleyball career. "[I plan] to play a lot of volleyball," said Hunter. 
For as long as she can remember, Morgan Hentz, former libero at Stanford, stands out to her the most as her biggest volleyball influence. "She's freaking amazing, she's insane," said Hunter.  
Despite this being her last season, Hunter thanks Leesville Volleyball for everything; especially the friends and memories she made throughout her time here. 
Cassidy Wightman 
Unlike Hunter, Wightman spent all her four years on the varsity team as a right side hitter. 
"I have seen Cassidy mature into an incredible young woman and I didn't necessarily see that in her as a freshman," said Hensler. "I didn't see some of her leadership skills and some of the ways she can bring a group together and get them to go forth towards one goal." 
Wightman decided to not play volleyball in college, but she wants to eventually attend medical school. Her favorite part about senior night included "all of [her] presents and gifts and all of the support from [her] family, friends, coaches, and teammates." 
Similar to Hunter, Wightman looks up to a Stanford Volleyball player. Wightman believes Inky Ajanaku, a former middle blocker for Stanford, is her biggest volleyball influence. "She's just phenomenal, positive, and smart," said Wightman. 
"One thing I'll always remember about Leesville volleyball is the impact it's had on my leadership skills and the way I approach other people," said Wightman. "Younger, older, the same age [I've learned how] to adapt to things that don't go my way."  
What's Next for Leesville Volleyball? 
The Pride lost to Gibbons 3-0. However, the Pride is still eligible for playoffs due to their tie for second place in the conference. 
On October 20, the Pride lost the tiebreaker against Broughton. Now, the Pride enter the playoffs as a wildcard seed. They play Gibbons for the third time this season on October 23. 
The girls enjoyed celebrating their seniors, but now it's time for The Pride to lock in for playoffs.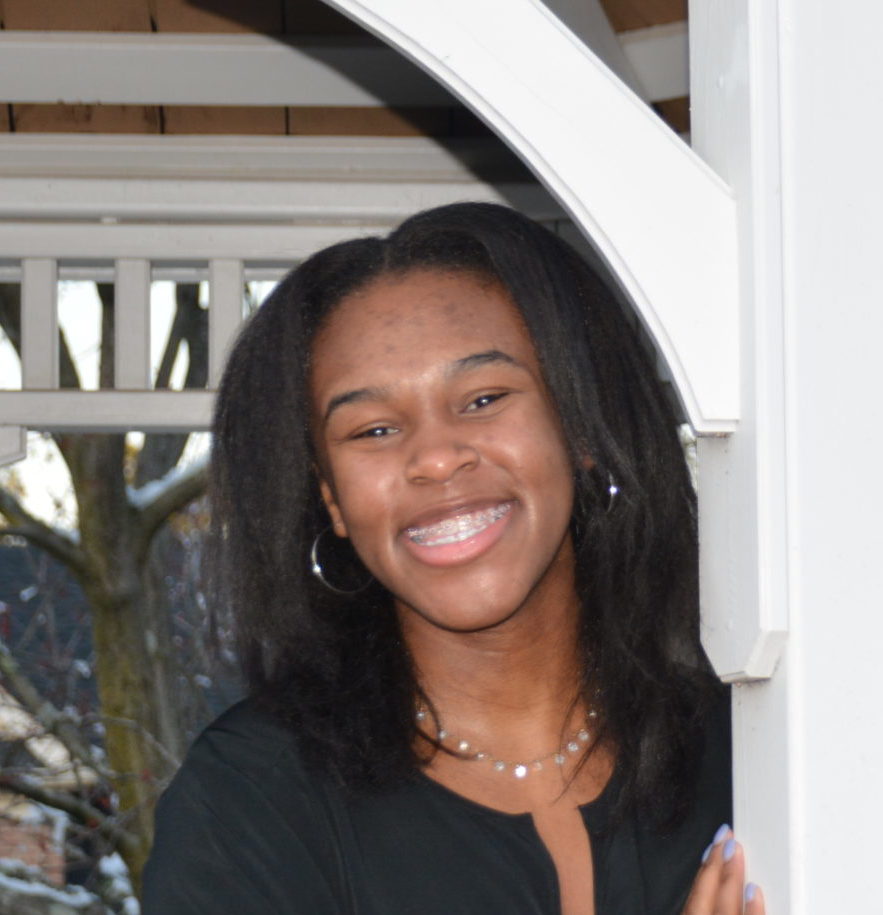 Hi! My name is Kyla, and I am a senior editor for The Mycenaean. I am the secretary for Senior Class Council and also the editor-in-chief for Leesville's literary magazine