The Leesville men's soccer team has a history of success during their 2021-2022 season.
Leesville's varsity soccer team has currently won 13 of their 16 games so far this season. The team is standing at 5-2 in their league along with being Cap 6 champions.
This season they are aiming for a third conference victory. "We're going for a three-peat this year," said Zach Lowery, a junior on the Leesville varsity team.
Is Anything Different This Year?
While some soccer players argue that there are different circumstances for the team this year, not much is out of the ordinary for them. The team still practices consistently and plays games as they did pre-COVID.
The only effect COVID -19 made is reflected in the team's water situation. The boys are expected to bring personal water bottles because they can't have water coolers at practice. "Coming straight from school, I don't have enough good water, so it's just inconvenient," said Lowery.
Besides the few minor ways that COVID-19 has impacted the soccer season, the team's diversity is different as well. This year, there are fourteen seniors on the team which influences the team's competitiveness and atmosphere.
"There are usually only 5 to 7 seniors on the team," said Will Sharp, the captain of the soccer team.
The Team's Dynamic
The members of the Leesville varsity soccer team have a good relationship on and off the field.
Sharp explains how having fourteen seniors on the team has helped form a bond that's not usually there. "A lot of us are already close, so we grow quickly each game that goes by," said Sharp.
The team dynamic from a junior's perspective is positive as well. "Everyone gets along great and there's never any issues," said Lowery.
The team's ability to communicate easily has helped the process of improving after each game go smoothly.
Season Favorites
Leesville varsity men's soccer team has seen a variety of wins so far this season. Their biggest wins include the game against Jordan on August 27, Apex Friendship on September 17, and Broughton on November 14.
Towards the beginning of the soccer season, on August 18, Leesville lost 3-0 to Green Hope. "We used the game to never forget our mistakes, and we grew from there," said Sharp. After that game, Leesville's soccer team didn't lose any of the eight games that followed.
The Wake County Cup was a midseason tournament that included Leesville, Jordan, Wake Forest, Apex, Apex Friendship, and Gibbons. Leesville made it to finals where they beat Apex Friendship. This is the first year that Leesville has won the Wake County Cup.
The Leesville team's victory motivated the team and gave the Leesville players hope for state championships. "We're approaching state championships and a few more wins will secure us a spot [in the playoffs]," said Lowery.
Soccer has only lost in a game against Green Hope and two games against Gibbons. Each game is used as a chance for the players to grow. "We like to take it one game at a time until we get to the end of conference," said Julian Stewart, a senior on the team.
A History With Gibbons
Gibbons, like many other sports at Leesville, is Leesville soccer's biggest rival. During soccer's 2021-2022 season, Leesville played Gibbons twice and lost both times. For years, both Leesville and Gibbons relied on beating one another in order to advance to the round of the playoffs.
More recently, on October 18, Leesville played Gibbons at Leesville and lost 2-0. "If we beat Gibbons, we will be in first place in the conference and almost guaranteed a spot at state championships," said Lowery before the Gibbons game.
After the loss, Leesville still has a chance to make it to the playoffs — they just won't be the best in their conference.
There's been many successes so far for the Leesville men's soccer team, but their fight to stay on top isn't over.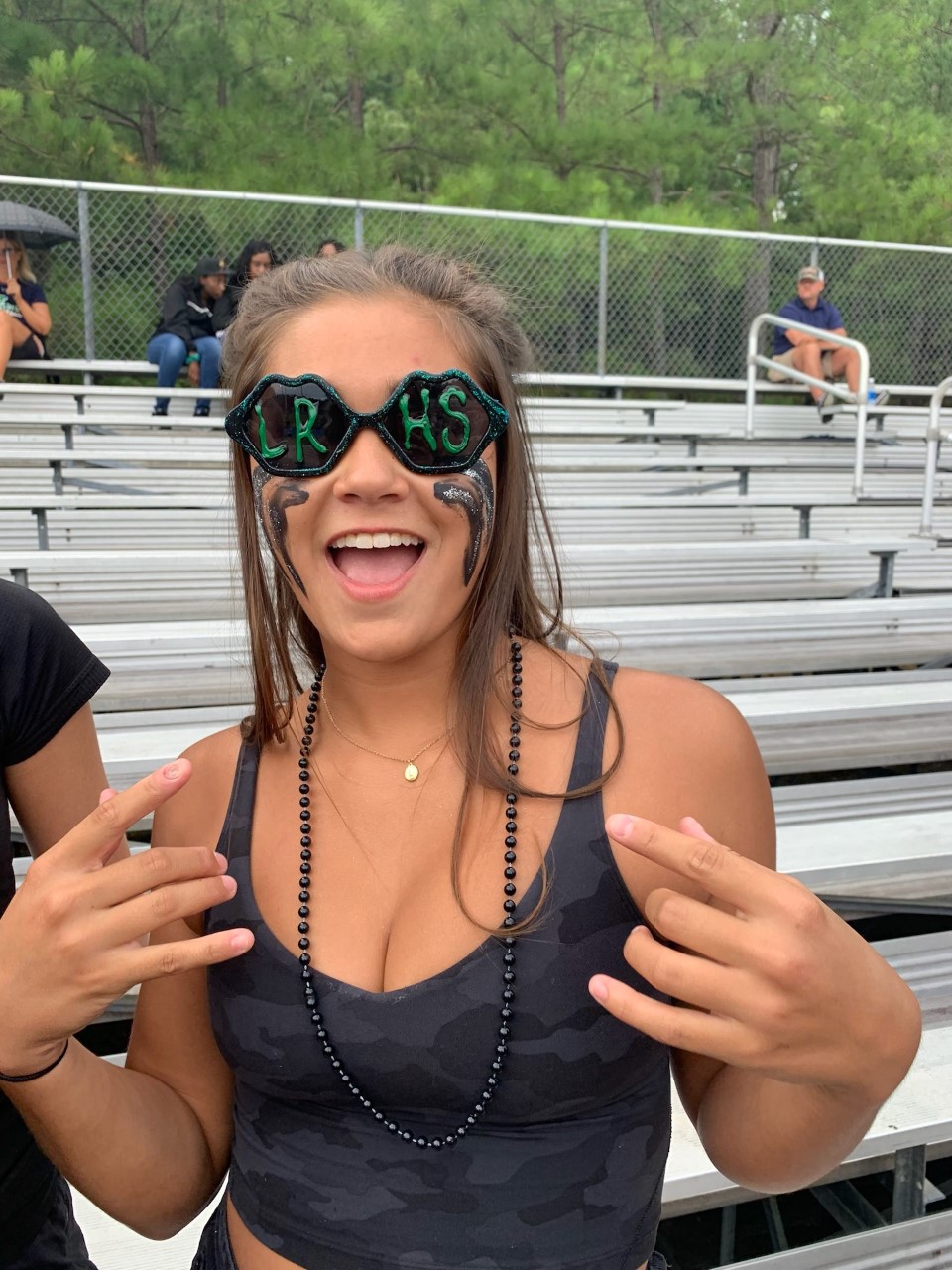 Hi! I'm Alexis Mast, but I answer to Lex as well. I'm a year round and high school swimmer whose been in Newspaper class since sophomore year. I write about anything, everything, and trending Leesville news.