The Varsity Men's Soccer team pulled an epic victory against Cardinal Gibbons Monday, September 16. They won the game after tying, going into overtime, and won during penalty kicks. Alex Walczyk, junior, scored the first goal of the game with two minutes left on the clock during the first half off of a freekick by team captain Alex Kistner, senior. Gibbons came back and scored in the beginning of the second half, leaving the score at 1-1. 
Now tied, Leesville knew they had to keep pushing in order to win the game. "We've been working really hard at practice, just working together and staying positive as a team," said Kieron Leonida, senior and the team's goalie. 
Leesville's record so far, including Monday night's game, is 2-4-4, so they've had their fair share of ties for the season.
Caught off guard, parents and supporters thought the game had supposedly ended with the tie; they soon found out that since it is a conference match, the games cannot tie and must go to overtime. 
Filled with hope, the crowd was cheering more than ever. Now with two five-minute overtime periods left, Coach Dinkenor said his final words of encouragement to the team before they rushed back on the field.
Both teams worked hard offensively rather than settle into a bunker defense, wanting the victory.. 
However, with 17 seconds left in the second period, Gibbons scored a goal; you could sense the defeat in the air. However, Leesville overcame the odds as Abdul Qurneh, sophomore, scored the final goal with an assist from his brother Mohammed, senior. The shot was not only amazing because of the brother's teamwork, but because there was only one second left on the clock when Qurneh scored. With the score now tied, the game went to penalty kicks to decide who won.
After going back and forth, the Pride came out as the victors of the penalty kicks; the final score being 5-4. The team broke out in celebration as players rushed onto the field to hug Tyler Dickinson, senior, who scored the final shot. 
This game was definitely one for the books considering this is the first time in three years Varsity Men's soccer has defeated Cardinal Gibbons.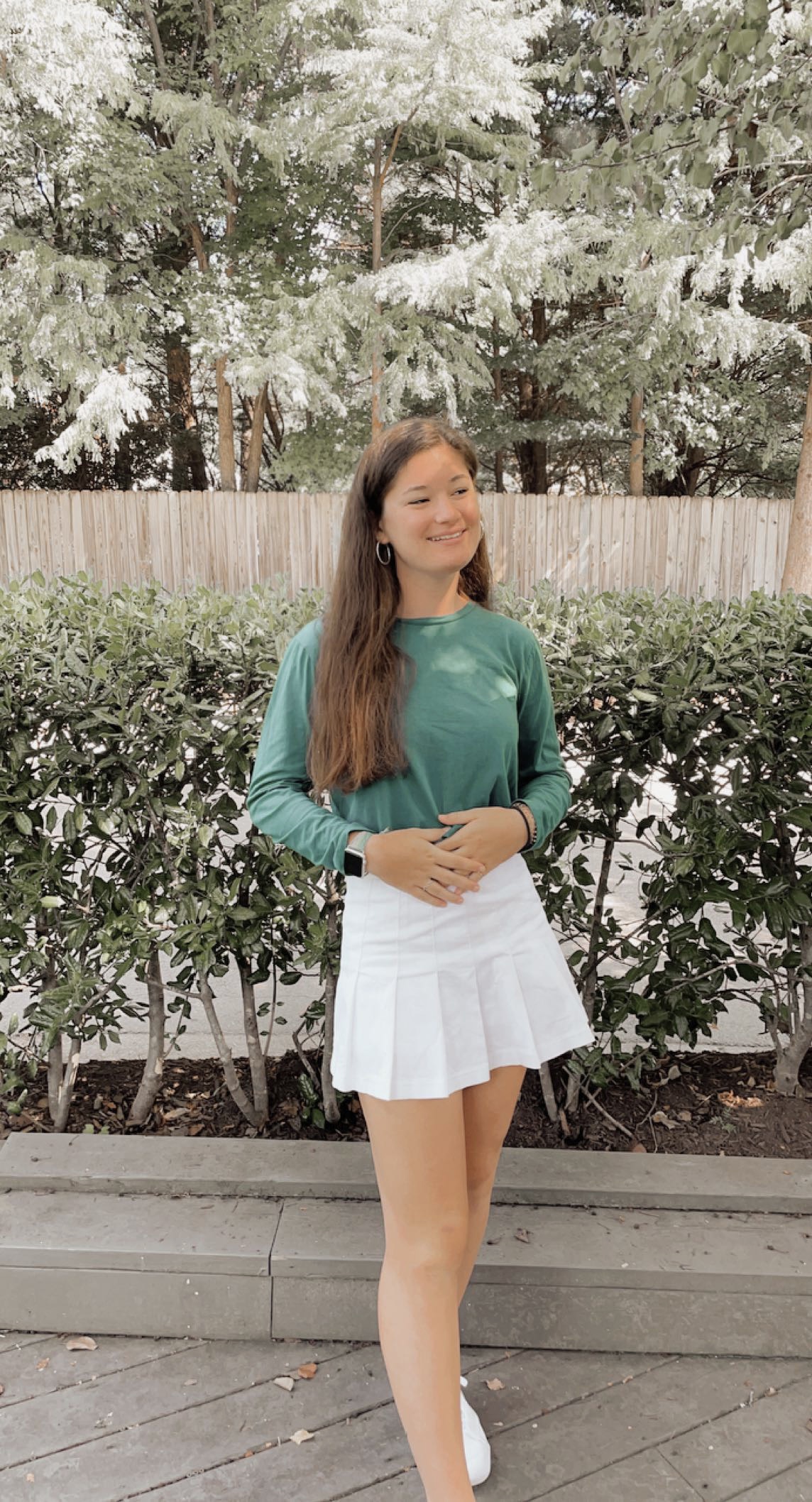 Hi! My name is Emma and I am a staff writer for The Mycenaean. I am part of the LRHS Chamber Orchestra and I am also scuba certified!