Carrie Bradshaw has always made an impact on fashion bringing back vintage trends and creating new ones.
Sarah Jessica Parker played Carrie Bradshaw unaware that she was about to play one of the biggest roles in fashion trends.
In fashion today Bradshaw's powerful fashion presence is still prevalent.
One of her biggest accomplishments is making Monolo Blahnik a household name. She made the shoe recognizable, expensive, and designer.
Her influence is still prevalent today. Her creation of the Fendi Baguette it-bag introduced its way into both haute couture and street style.
The show has four main characters who've also had their fair share of trend-setting.
Samantha Jones
While Carrie Bradshaw's wardrobe was the most fashion-forward, Samantha Jones' was moving, exciting, and bold.
Samantha Jones wears her signature color blocking style common in the '90s. Along with her bold statements and love of colors.
Samantha Jones, played by Kim Cattrall, didn't wear statement pieces, but instead statement outfits. Turning more masculine attire into feminine, matching her empowering 'girl boss' character.
Miranda Hobbes
Considered the most basic Miranda Hobbes, played by Cynthia Nixon, was not the most fashionable but she might have been ahead of her time.
She wears tailored suits in neutral colors and sharp office wear. Her character was different than the rest because she focused on values such as work and family, rather than fashion.
Charlotte York Goldenblatt
Charlotte York Goldenblatt, played by Kristen Davis, is one of the most underrated characters on the show.
Goldenblatt's style is seen is boring, and not as iconic as the others, but with her traditional and preppy personality, her outfits are a perfect match.
With her preppy style and her penchant for pink, her classical outfits will never actually go out of style.
The Actors Impact
Brand names are not actually spoken of, but instead, seen on each character. On each actor Fendi bags, Channel suits, Oscar De Leranta dresses, and Dior can be spotted.
With Samantha Jones' flamboyant neon suits, Miranda Hobbes' sharp tailored attire, and Charlotte York Goldenblatt's preppy wardrobe they cover all bases of fashion and style.
Then there is Carrie Bradshaw whose style will forever be relevant.
A reboot of Sex and the City is being made about the characters in their 50's.
Sadly, Samantha will not be appearing in the reboot as well as the woman behind the outfits, stylist Patricia Field.
Field's protegee, Molly Rogers, will be styling the crew in this new 10-episode limited series.
The trends in fashion today would've not have been as recognizable and iconic if not for Sex and the City.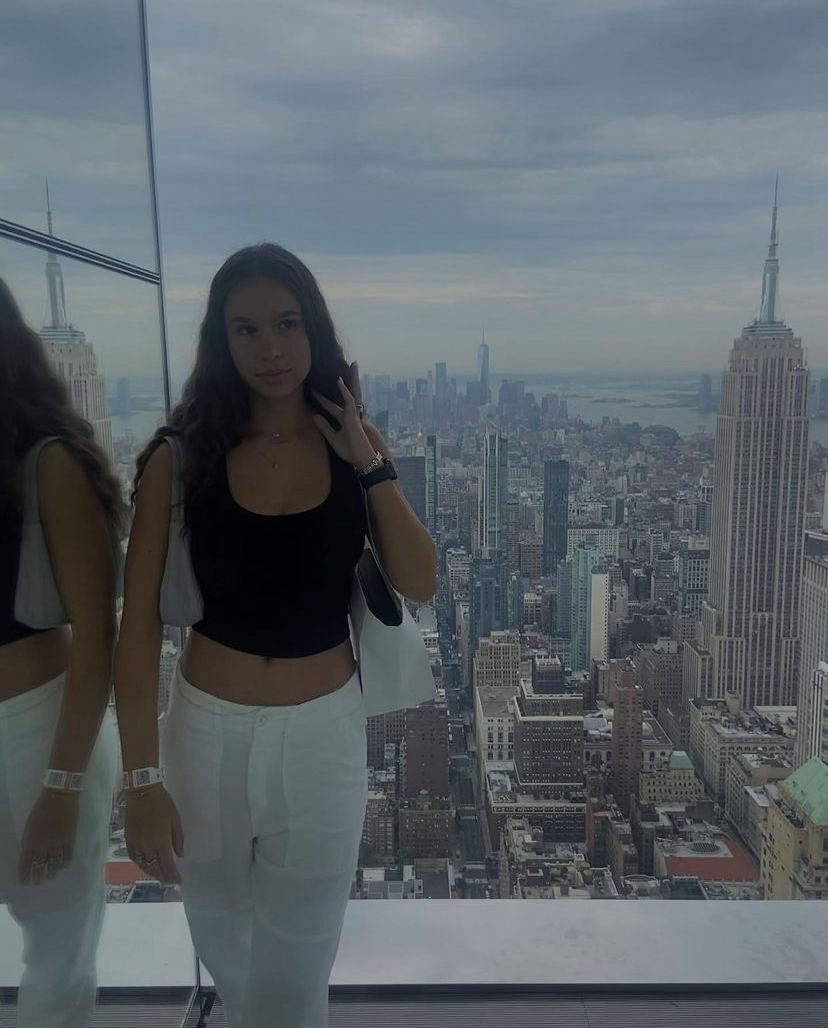 My name is Sanaa, I love fashion and I dance ballet at Carolina Dance Center.