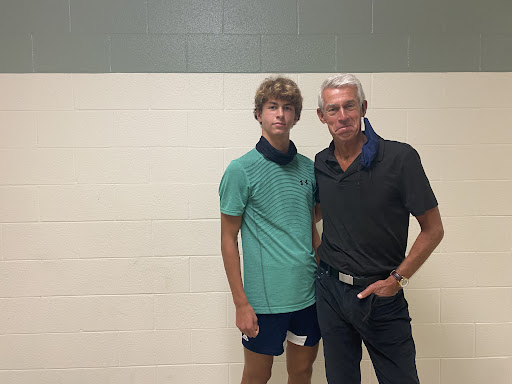 Multiple students at Leesville share the experience of having their parents as their teachers during the first semester of the 2020-2021 school year.
Leesville Road High School is home to teachers who have been a part of the Leesville faculty and staff for many years. Eventually, the teachers who have been at Leesville for a while, have children who become old enough to be in school while their parents are still teaching.
During the first semester of the 2020-2021 school year, four Leesville students have their parents as their teacher.
Cam Dinkinor, Ethan Mash, Ryan Mash, and Tanner Langlois have their parents' names on their schedules during the first semester of school. The four juniors and their parents have had a memorable experience so far. 
Cam Dinkenor has his father, Coach Dink, for AP European History. C. Dinkenor has AP European History third period with a few of his friends.
C. Dinkenor has grown up hearing about the material his dad teaches in his class.
"It's actually really fun having my dad," said C. Dinkenor. "My dad will ask questions that I know the answers to, and it's really cool to be able to actually answer them." Dinkenor takes the opportunity of having Coach Dinkenor for AP European History to grow his bond with his father.
Coach Dinkenor has been a teacher at Leesville since the doors opened 28 years ago. Coach Dinkenor explained how he was excited when he saw his son's name on his class roster.
He explained that AP European History not only tests one's knowledge of history but also one's ability to "write against the clock." He knows that his son shares a passion for history like him, so he is excited to see how his son will present his passion in his course.
The only challenge Coach Dinkenor faces while his son is in his class is that the two of them end up spending multiple hours in a day together with soccer, school, and home life. He worries that eventually he and his son's close proximity will become a little too much for the both of them.
As of now, Coach Dinkenor said, "the experience is so far, so good," 
Tanner Langlois has his mom for AP Human Geography first period. He has a funny relationship with his mom in the classroom according to his classmates.
Brayden Hakerem, a junior in Ms. Langlois's first-period class said, "It's really funny to watch the two of them bicker back and forth."
Langlois never expected to have his mom for AP Human Geography. He explained how it comes with challenges. "I have to find a balance between teacher and mom because I don't want to abuse the fact that I have access to her for questions and extra help," said T. Langlois.
"I can tell my mom enjoys seeing me in the morning because we usually don't see each other much," said T. Langlois. 
Though there are challenges for T. Langlois while having Ms. Langlois for AP Human Geography, he enjoys his time in class with her.
Ms. Langlois appreciates the time she gets to spend with her son in the morning. "I know my time with Tanner is short because college is not far off, so any time that I have with him, I am appreciative of," said Ms. Langlois. 
Ms. Langlois does her best not to cross the line between child and teacher with her son. "I don't want to bring attention to him and make him feel uncomfortable," said Ms. Langlois. 
Her goal is to treat T. Langlois as a student while enjoying her extra time with him.
From both the teacher's and their children's perspective, being a student in a class with their parents comes with challenges, but the experience is one worth remembering.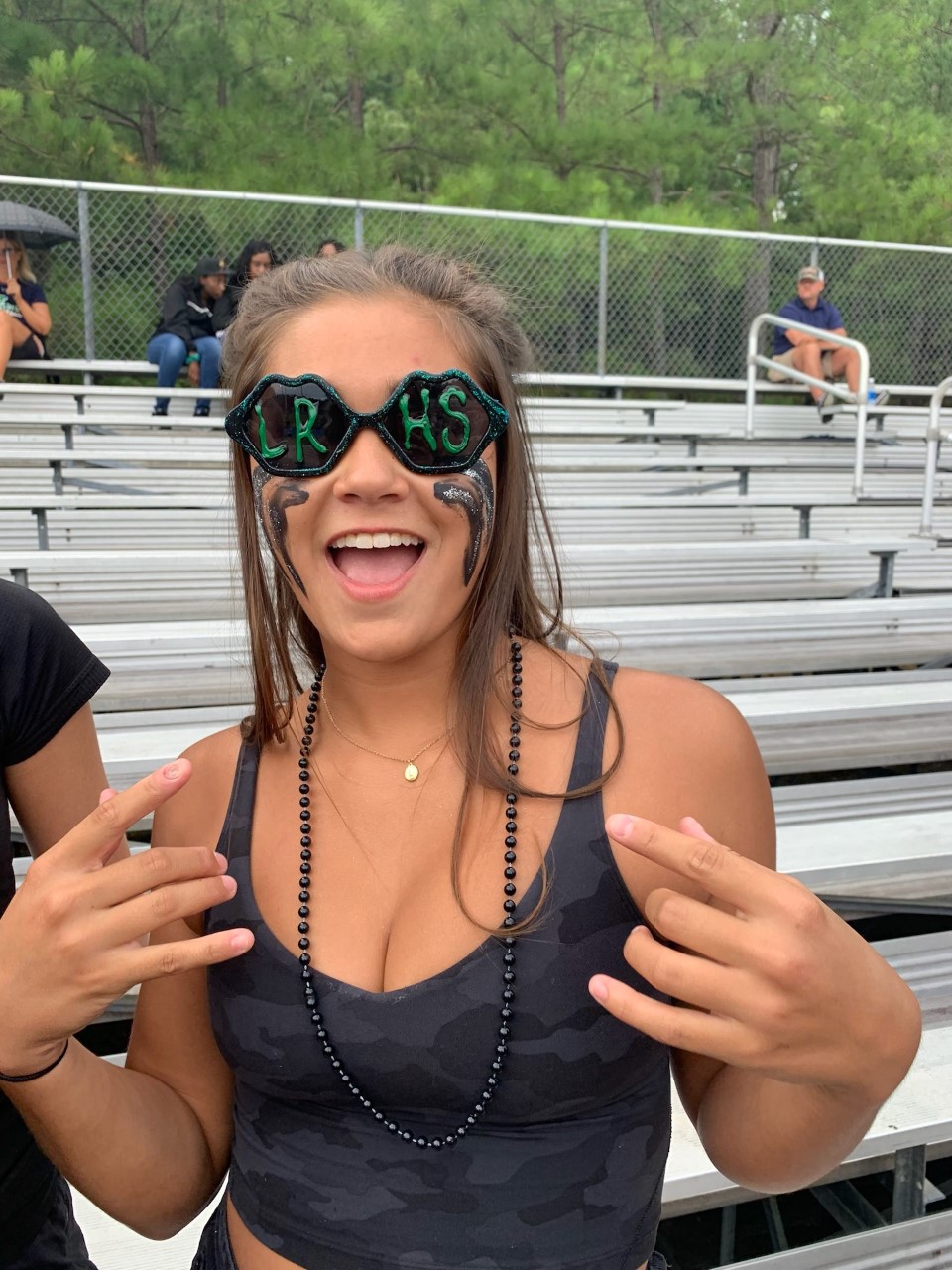 Hi! I'm Alexis Mast, but I answer to Lex as well. I'm a year round and high school swimmer whose been in Newspaper class since sophomore year. I write about anything, everything, and trending Leesville news.