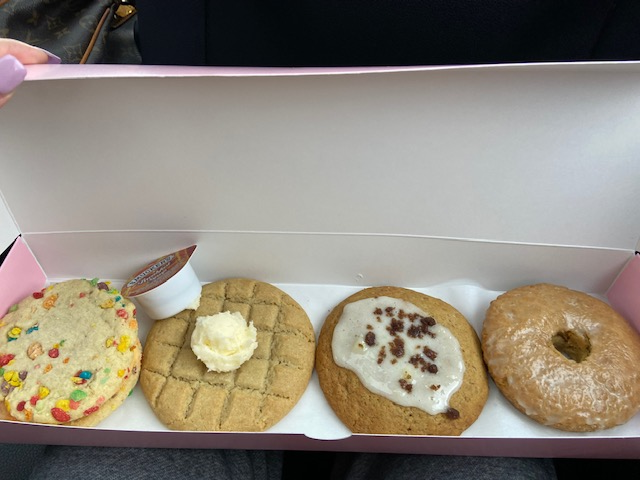 From the 6th-11th people had "cookies for breakfast," with the new "breakfast week" introduced by Crumbl Cookies. 
These were last weeks cookie flavors:
"WAFFLE" — A thick waffle cookie drizzled with rich maple syrup and topped with a dollop of sweet buttercream frosting
"OLD FASHIONED DOUGHNUT" — A warm cake cookie with flavors of vanilla, butter, and spice, then topped with a creamy glaze.
"BANANA BREAD -"- A warm banana cookie with hints of vanilla, topped with a cream cheese glaze and a generous sprinkle of brown sugar crumbs.
"CEREAL MILK SANDWICH FT. PEBBLES CEREAL (NEW)" — Two chilled sugar cookies rolled in Fruity PEBBLES®️, sandwiching a Fruity PEBBLES®️ cereal milk mousse. 
This also includes the usual Milk Chocolate Chip cookie and Classic Sugar, which are sold every week. 
Crumbl Cookie continues to promote their business using all their social media platforms, including Facebook, Tiktok, Instagram, and their own "Crumbl" app. Last week, cookie fans rejoiced over the implementation of "breakfast week."
It is no question that people will be back for this week's new set of cookies.
Since opening its doors three years ago, Crumbl has expanded to over 200 bakeries in 32 states nationwide, making it the fastest-growing cookie company in the nation. 
There are 3 locations in or near the Raleigh area. 
– 2920 Sherman Oak Pl Suite 100, Raleigh, NC 27609
-1105 Market Center Dr, Morrisville, NC 27560
-And  8531 Brier Creek Pkwy Suite 115, Raleigh, NC 27617
Each of these locations close at 10PM — even though the "Breakfast Week" Crumbl Cookies line up is now not available, every Sunday night a new cookie lineup is released for the upcoming week.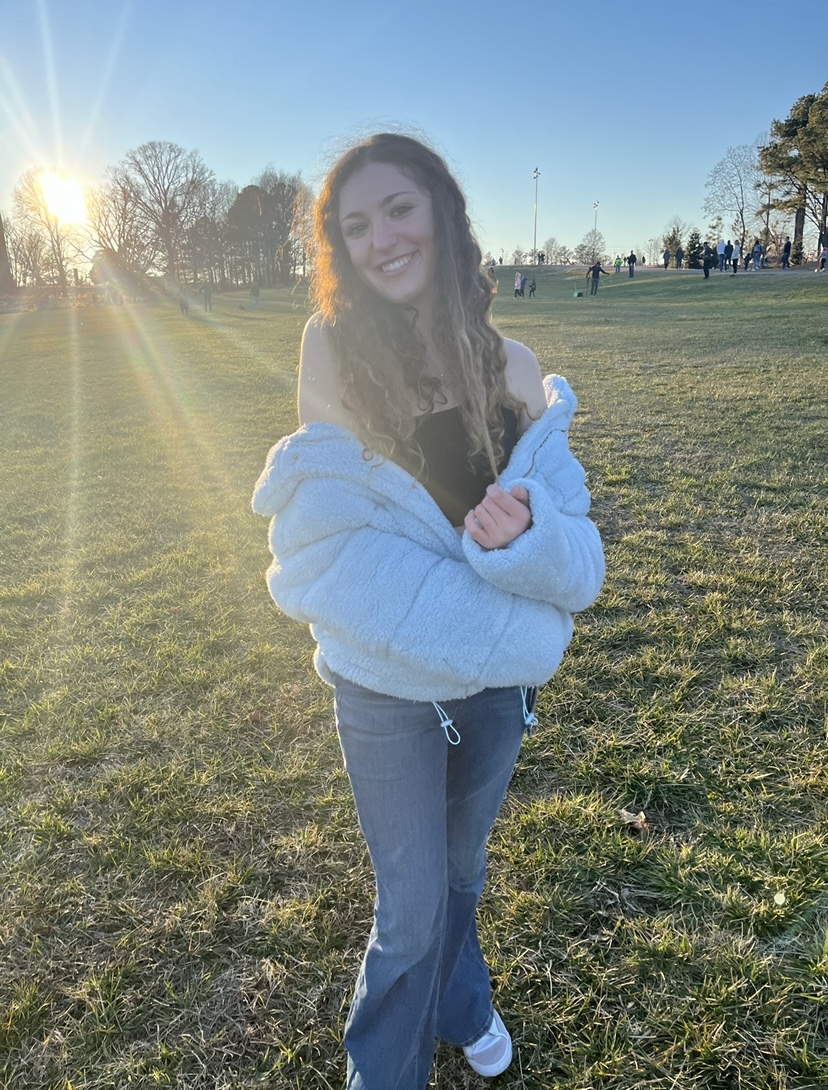 Hi! My name is Maddy and I am a staff writer for the Mycenaean. I love to travel, watch sunsets, and listen to music.