Hannah Snell is the newest addition to the English department at Leesville Road High School, joining the staff in the 2020-21 school year. 
Snell, a former student at Leesville, works alongside her former teachers teaching Academic English III and English III Honors.
Life in Alabama
After Snell graduated from Leesville in 2013, she attended Samford University in 2017 and started her career in Birmingham where the school district consisted of three elementary schools, one middle school, and one high school.
"Because of that, there was a lot more money for one school, but a lot less manpower to use it effectively," Snell typed on a Google Document.
The biggest difference Snell sees between Alabama and North Carolina is that high school football is a big part of life down there. 
"For example, it is not odd for the mayor of the town I worked in to attend every high school football game in the fall," Snell said. "There is legitimate tailgating. It is a sight to behold."
Coming Home
Snell moved back to North Carolina in 2020 and applied for a job at Leesville. Coming back to her old high school felt like coming home.
"It has been a weird year, considering the circumstances, but I have enjoyed not having to learn my way around the building," Snell typed. "It has been great to already know a few people and to generally know how things work at Leesville."
Even though she now works with her former teachers, Snell adjusted well. "I think transitioning into in-person learning from the virtual setting really took away the shock of working with former teachers," Snell typed.
Despite the adjustments, some things stay the same with Snell. "I still cannot call them by any of their first names.".  
As Snell started teaching her own classes, she gained a new appreciation for her former teachers. 
"I was extremely thankful for all of my high school teachers, as soon as I realized how hard they worked to help me learn and grow."
Teaching High Schoolers
Snell finds teaching high schoolers to be the best form of education for herself. "I love the content. I love teaching novels and essays. I could never teach elementary school because you have to teach more than one subject," Snell typed.
"I'd much rather be an expert at English and not worry about math!" 
While teaching her students, Snell values the relationship she shares with them. "To me, relationship-building is the most important part [of teaching]."
"I want them to know I believe in them!"
Snell's students feel the importance of a teacher-student relationship that she tries to convey.  
Sophia Batista, a junior at Leesville, is a student of Snell. "My favorite thing about Ms. Snell is that she is very approachable and kind," Batista messaged. "Her class is challenging, but she makes it fun." 
Future Plans
Snell looks forward to getting her master's degree and receiving a National Board Certification. After that, the sky is the limit for Snell.
"I have always thought being a professor at a university would be delightful because I also enjoy researching and writing," Snell typed. "On the other hand, I can see myself sticking around for the next 30 years and loving it."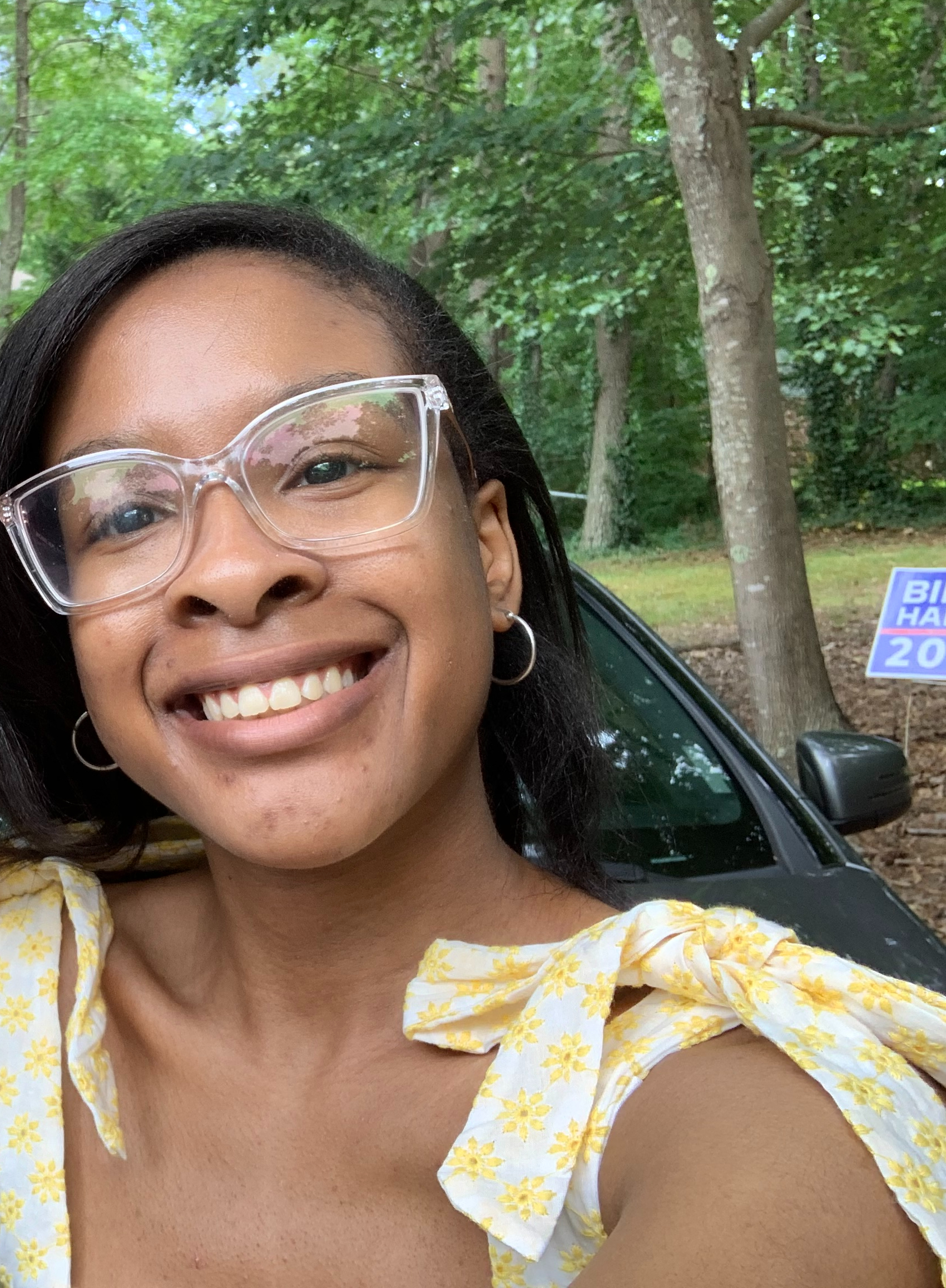 Hey guys! My name is Dayna, and I am the Editor-in-Chief of the Mycenaean this school year. I love reading, cooking/baking, and hanging out with my friends and family!