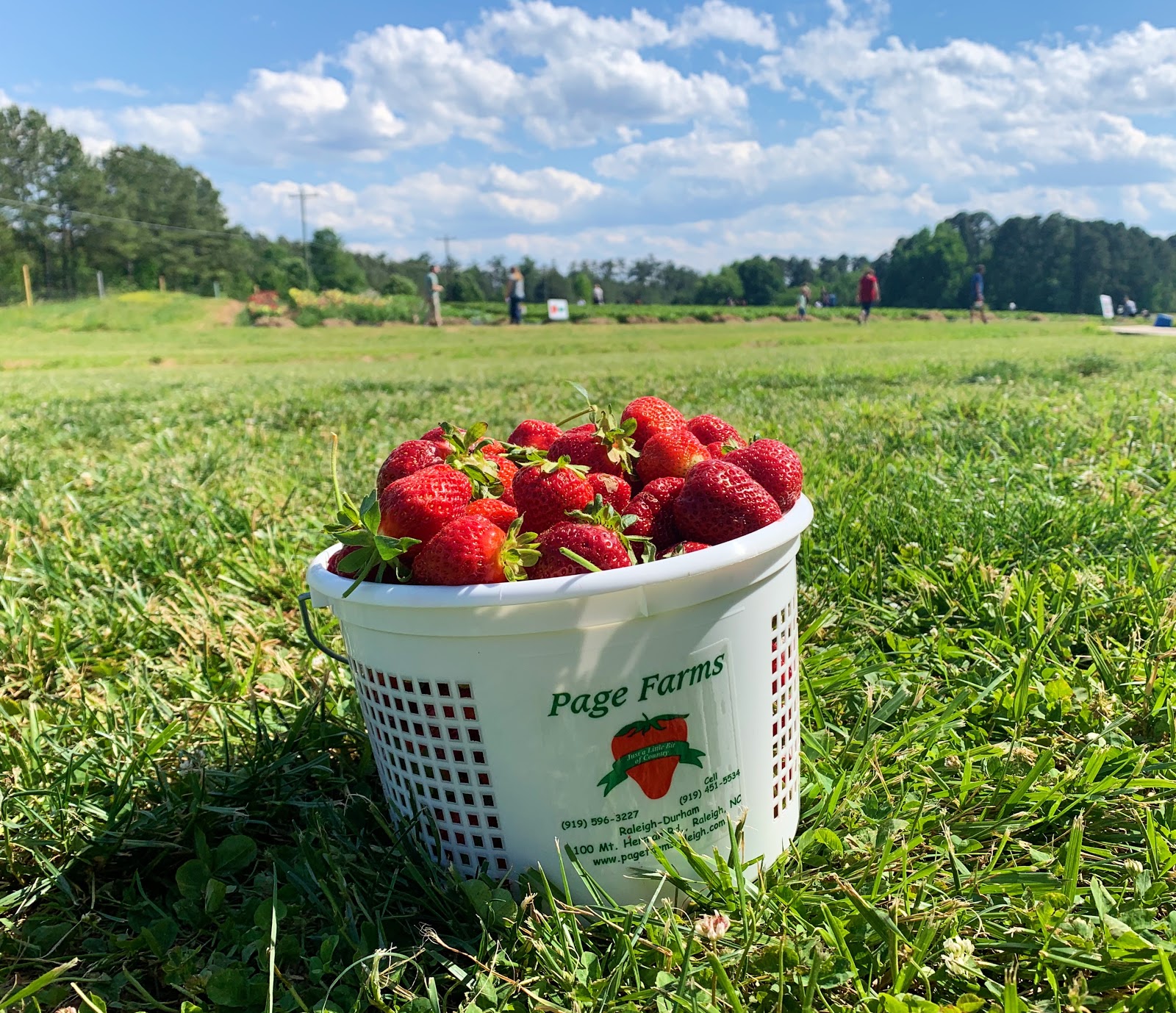 By: Lyric Chassin
For Raleigh residents, Page Farms is the place to go since the 2021 strawberry season is just beginning. Located near Brier Creek shopping center on Mt. Herman Road, the vast fields of berries are hard to miss.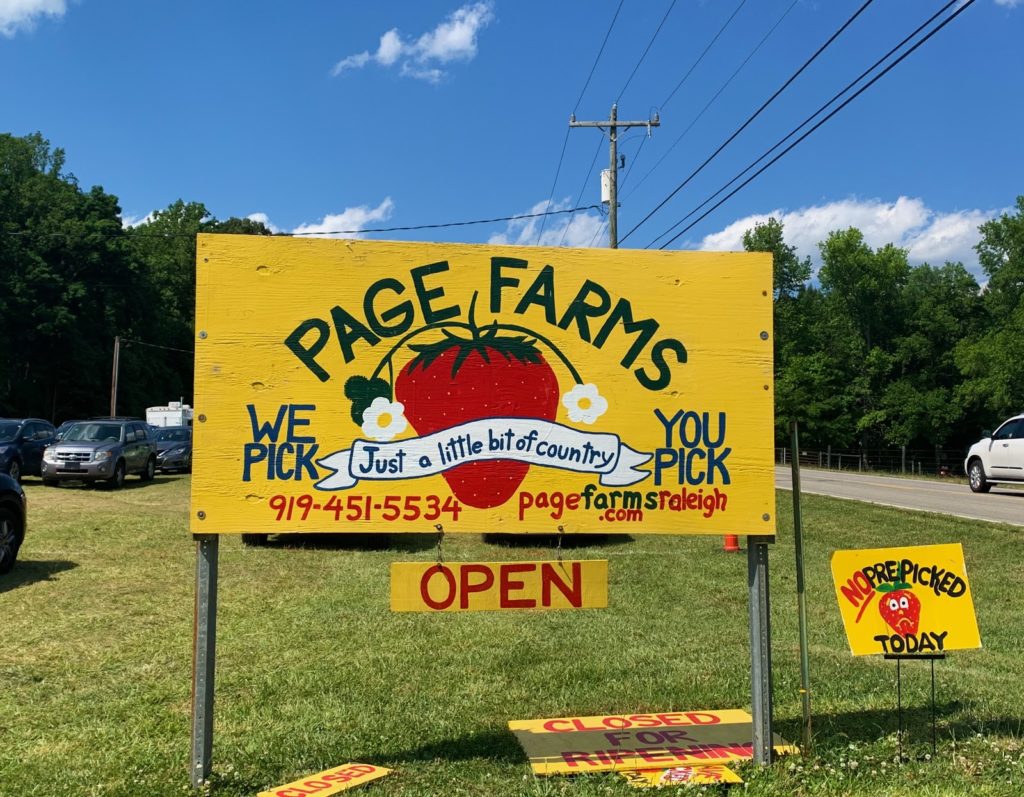 Page Farms offers activities for the majority of the year: strawberry picking in the spring, blackberry picking in the summer, and pumpkin picking in the fall. For this spring season, you can come and pick strawberries Monday through Saturday from 8 a.m. to 6 p.m. and on Sundays from 9 a.m. to 6 p.m.
For strawberry picking, there are two separate fields on the farm. With multiple rows to pick from, visitors walk up and down looking for the brightest and juiciest picks.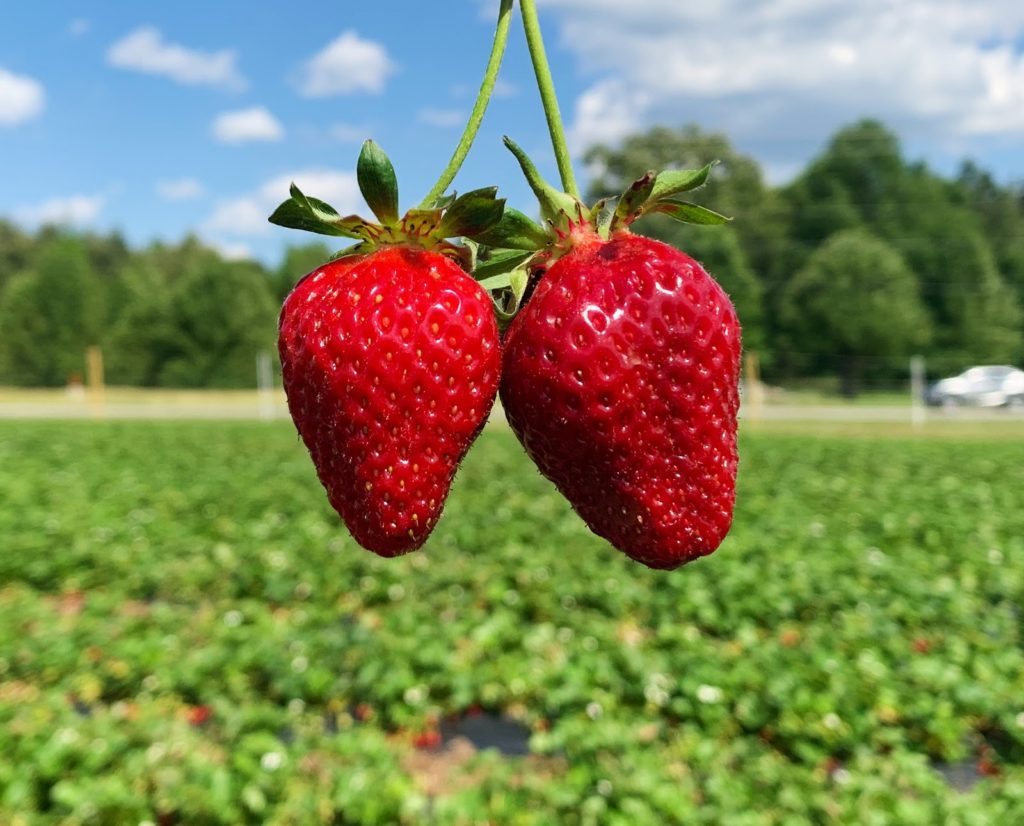 For more information on the amenities offered and how to plan your visit at Page Farms, go to pagefarmsraleigh.com.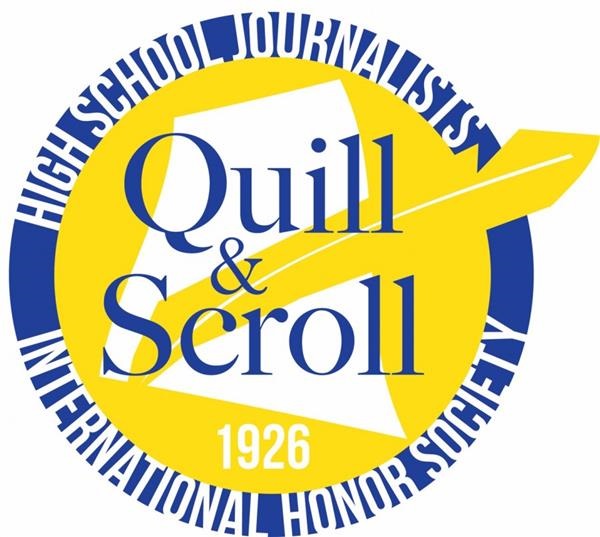 Quill and Scroll is an international high school journalism honor society that recognizes and encourages both individual and group achievements in scholastic journalism.