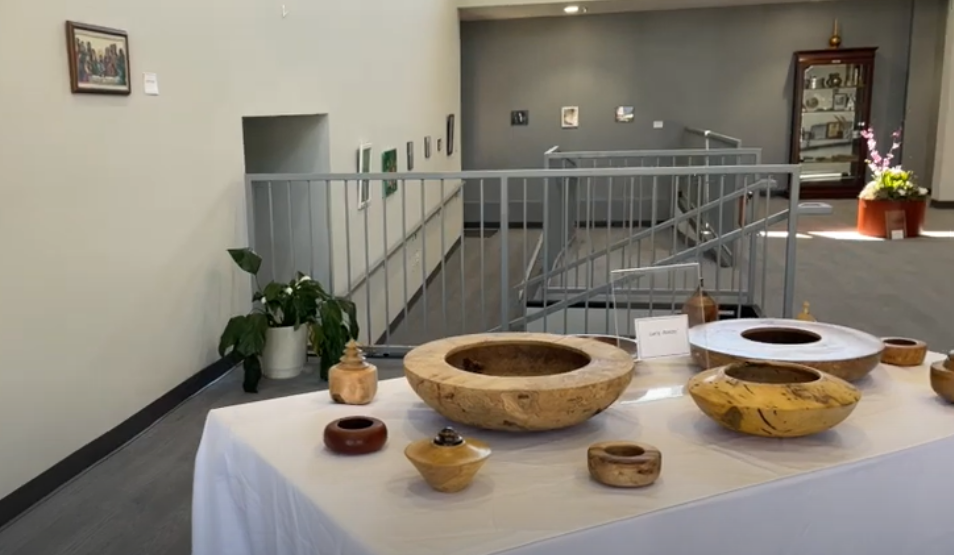 By: Elizabeth Ostling
This Easter Sunday on the 4th of April, the members of Pleasant Grove United Methodist Church showed off their artistic talents in an art gallery titled "New Life" which is a symbolize for the spring season but also hope for the end of the pandemic. 
Services at PGUMC are still done virtually, although their Easter Service was outside. The art gallery was available for viewing in person from 2 to 4 pm on April 4 and it is now on the church's Youtube page: https://www.youtube.com/watch?v=-qU_2GSO_9g&t=297s
June Thorvaldsen, who tends to the church's garden, created a beautiful floral arrangement for the event. 
"The white carnations at the bottom represents the snow of winter, and the bird at the top is the "New Life" of spring," she said. 
As the viewers' eyes move up the arrangement, the "snow" gives way to mini daffodils, a variety of purple flowers, and red buds. 
June Thorvaldson was able to make a complete arrangement using flowers she found around her yard and community. 
Jennifer Williams embroidered an intricate rendition of "The Last Supper" to share with the church. Larry Wiedel included his woodworking process in the Youtube video in addition to the in-person bowls. Viewers can tell lots of love went into each art piece. 
This exhibit brought joy to the church community and everyone who sees it online.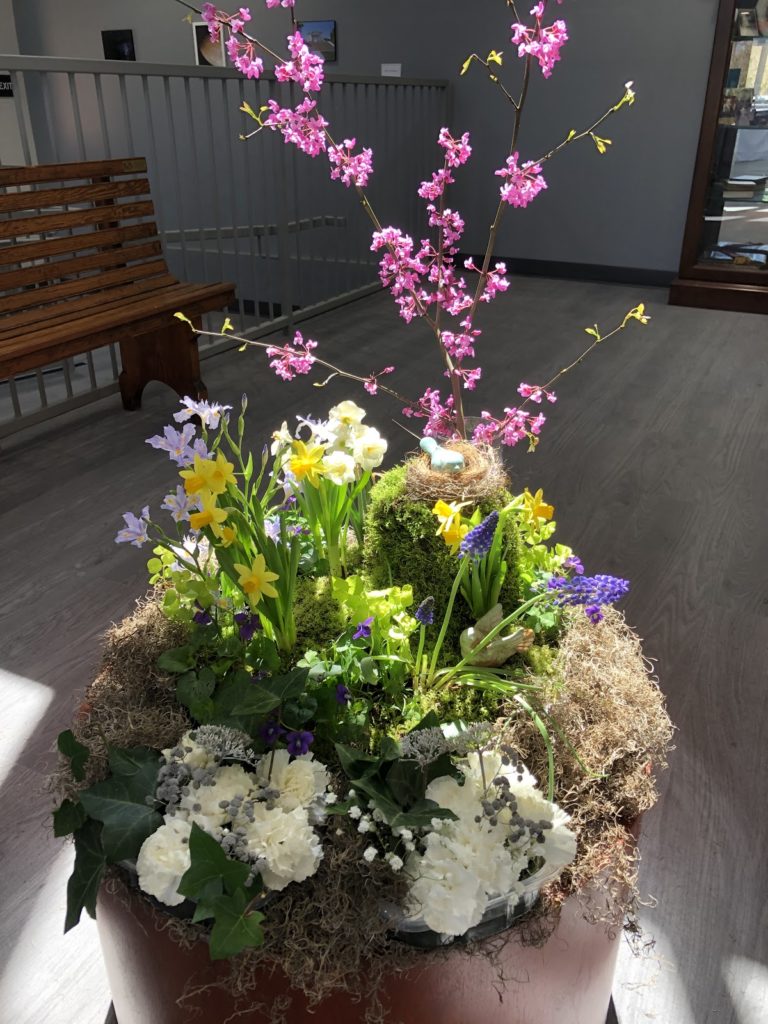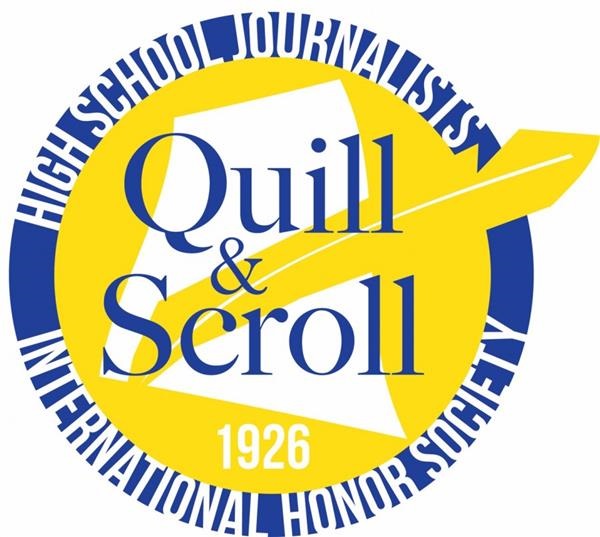 Quill and Scroll is an international high school journalism honor society that recognizes and encourages both individual and group achievements in scholastic journalism.