By: Hannah Bateman
March was Multiple Sclerosis awareness month. Multiple Sclerosis is an autoimmune disease that affects one of Leesville's most known and appreciated teachers and coaches, coach McLemore. Coach Mclemore is the head coach for Leesvilles Jv and Varsity women's lacrosse teams. Along with coaching, he is part of the history department at Leesville.
The women's lacrosse team is known for doing different community service projects each year but the impact of the pandemic made it difficult to come up with a service project that 36 girls could participate in at once. As a senior and co-captain on the team, I spent hours brainstorming how our team could make a difference and then realized the idea was right in front of me. 
I started looking up information about Multiple Sclerosis and realized March was MS awareness month so I got to planning. Our lacrosse team is very lucky that we have amazing team moms, so I texted them what I wanted our team to do and they jumped in and helped me make this idea a reality. 
The first step was to order socks and buy ribbons. 
Come to find out it is hard to find orange in the springtime. One of our team moms made bows for all 36 of us girls and I took ribbons and cut them out to put on each of our sticks. I then got my craft supplies out and started hot gluing ribbons for the parents to be able to wear each game. 
With the help of some of the team moms, we came up with a hashtag that people could use if they wanted to post a picture in orange. The hashtag was #OrangeOut4Mac. I also created a sheet of paper with the link to coach Mac's Walk MS page for if people wanted to donate.
The next step in making this event even bigger was to tell other teams what Leesville women's lacrosse was doing and send them the information we sent to our players and families. 
I immediately got responses from other Leesville coaches about their teams planning to do something for Orange Out. Leesville men's soccer, women's soccer, men's lacrosse, and cheerleading all posted pictures in orange to spread awareness and honor coach Mac. Each picture I saw of a team wearing orange brought tears to my eyes. I was so thankful that other people wanted to join in and help spread this message even further. 
Not only did Leesville participate, but Millbrook women's lacrosse and Holly Springs women's lacrosse also joined in and wore orange. Along with high school teams joining, Averett University Women's Lacrosse joined in and did a post with the orange ribbons I had given my sister who is a senior on the team.
The abundance of support and awareness shown through these incredible teams is something I am beyond grateful for and I cannot thank everyone enough for helping this movement become more than I could have imagined. When I came up with the idea my goal was to honor coach Mac and spread awareness around the school. The end result was so much bigger.
Orange Out is now something that is known throughout many schools and communities, orange out is a new tradition that will continue to grow even bigger each year. I am so grateful that I could start this movement and learned through Orange Out that anyone can make a difference in the community.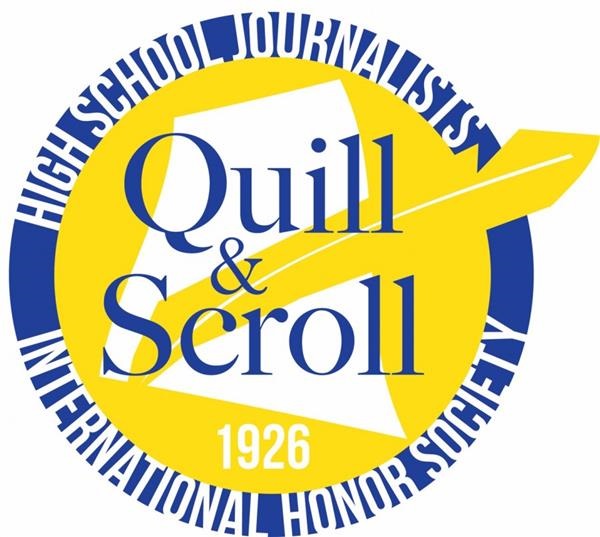 Quill and Scroll is an international high school journalism honor society that recognizes and encourages both individual and group achievements in scholastic journalism.