Monica Wilkerson started teaching at Leesville Road High School in 1995, just two years after the school opened. Throughout her 29 years as an English teacher, she has left a lasting impression on her students.
Wilkerson primarily teaches English II Pre-AP, AP English Literature and Composition, and English IV honors. She occasionally teaches English 10 academic and used to teach a class called Structured Writing.
Why Teaching?
Growing up with educators for parents, Wilkerson always knew the value of education. Her mother was an English teacher and her father a science teacher and later a principal.
Wilkerson did not plan to be a teacher; it was a fallback plan. She planned to be an English major but instead became an English education major at her parents' suggestion, as they wanted her to have a contingency plan in case her graduate school plans fell through.
Becoming an English teacher was an easy choice since Wilkerson always loved to read. Her mother was on the Library Board when she was growing up and constantly brought her to the library, where she stayed for hours at a time. 
She read countless books in her youth including all of the First Lady biographies, the Hardy Boys, Nancy Drew, Judy Bloom, and Little House on the Prairie series, to just name a few.
Choosing Who to Teach and Where
When she became a teacher, Wilkerson knew she wanted to teach high school students. 
"I do not have the patience for little kids. I want to have a good conversation with my students about the literature and about how it applies to the world and that just cannot happen with younger students," said Wilkerson.
In her first year of teaching, Wilkerson went back to her hometown to teach but then moved back to Wake County, where she attended college at UNC-Chapel Hill. She explained that she was drawn to Wake County because of how they treat their teachers.
"Wake County was well known and had the highest stipend. It seemed to treat its teachers well," said Wilkerson.
Teaching Style
On any given day in Wilkerson's classroom, it is rare to find her lecturing. It is more likely that she is observing students working together or alone while still making herself available to help. 
"Even when I do have to give background information on things when it's a normal school year, I will tell my students to time me, so that I don't go over whatever time limit I have set for myself. I don't like to talk continuously for more than 20-25 minutes at the most," said Wilkerson.
Students in Wilkerson's classes are typically more engaged. 
Claire Theunissen, a senior who had Wilkerson for both English II Pre-AP and AP Literature, explained that Wilkerson's teaching style and attitude are the cause. 
"Mrs. Wilkerson is one of the kindest and most compassionate teachers. It's fun studying literature with her because she's so passionate about the material. She's very light-hearted and bubbly, always with a smile on her face which makes her students feel safe and confident in the classroom," wrote Theunissen via text.
Wilkerson often assigns group work and presentations to keep students more engaged. She loves literature circles, where students read in groups as certain roles, and seminars, where students can spark intellectual discussions.
Abigail Mabe, a senior who had Wilkerson for English II Pre-AP, describes the nature of Wilkerson's teaching style.
"Mrs. Wilkerson's teaching style is more hands-on. She would often assign us projects and have us read the assigned books out loud, almost as if we were in a play. This helped us first-hand experience the lessons… as well as allowing our creativity to grow," wrote Mabe through text.
"Mrs. Wilkerson works to make the course material as engaging and relatable as possible to students allowing for deeper more personal connections and in-depth discussions," wrote Theunissen.
She allows students the opportunity to speculate alone and amongst peers while still providing help when needed. 
Some of Wilkerson's past students described her as like a professor. She allows students to be independent to a certain extent but will support them if they need help or are not on task.
"I tell you what needs to be told. I'm very clear about it, but I'm not going to repeat it over and over again. If you're willing to ask for help, I'm more than willing to give it and I offer it. As long as my students act in a mature manner, we're fine," said Wilkerson.
Growth Over The Years
Wilkerson did not always have a definite teaching style. The more she taught, the more she learned that not every student learns the same, so she changed her teaching style to match her students.
"My teaching style has evolved because the kind of students I teach has evolved," said Wilkerson.
The first year Wilkerson taught, she had students with varying levels of ability. She had classes that ranged from the average English class to one with students who failed their eighth-grade exit exam. Having previously student-taught at Chapel Hill High School, she did not have much experience with students who needed so much help.
"I had to figure things out, I had to go look for different types of readings that they could actually comprehend and understand and be able to strengthen their skills and move them forward," said Wilkerson.
In her next two years of teaching, Wilkerson taught eighth and seventh graders. When she taught eighth grade, Wilkerson team-taught with another teacher. She learned how to incorporate another teacher into her teaching style.
Finally, when she started teaching at Leesville, Wilkerson realized she could teach in different ways and incorporate more content because the students usually did not need as much assistance. Like Wilkerson's students learned from her, she learned from her experience teaching them.
"I've learned that if you give students more responsibility, many of them will rise to the occasion. The last thing you want is for your student to be thoroughly bored," said Wilkerson.
She proves pretty successful as her students usually reflect her efforts to academically stimulate them.
"I've noticed in class Mrs. Wilkerson often doesn't have to call on students as they're excited to share their opinions on the passages we've read which can be attributed to how approachable she is as a teacher," wrote Theunissen.
What She Will Remember
In her 29 years as a teacher, with 29 years of memories, Wilkerson mostly remembers the relationships she makes and has made.
The kindness of her students and colleagues will linger longer than trivial frustrations and memories of paperwork.
"When my father died years ago, back in 1997, one of my kids was a poet and wrote a nice long poem for me and they had it framed. That class was just kind of special. When it was time for them to take their exams, some of them were on edge, and they bought a cake to celebrate when they finished taking their exam. I remember that class very fondly because of the things they would do," said Wilkerson.
Wilkerson also appreciates meeting former students again outside of a school setting. She remembers when former students have sent her papers they wrote for graduate school 5 or 10 years later.
"You run into kids at the Chick-fil-a. You run into them at State. You run into them when you go to Carolina football games, and they're hollering your name across Chapel Hill," said Wilkerson, laughing.
Wilkerson also formed close relationships amongst her colleagues, even more so than with students. Some of her colleagues are now her best friends, and they get together outside of work.
Favorite Thing About Teaching
Wilkerson's favorite part of being a teacher is seeing her students grow and mature.
Since she teaches both sophomores and seniors, Wilkerson sometimes gets students twice and can see their growth, both academically and as a person. "It's like many times everything has come together," said Wilkerson.
"That is one of my greatest joys. It is rewarding, especially if you have a little bit to do with the change in them. It makes you feel good," said Wilkerson.
Takeaways
More than anything, Wilkerson tries to help students find their voice. She wants students to leave her classes knowing that if they ask a good person, that person will try to help.
"Come to me, ask me questions, even if it's afterwards. Some students will never ask you questions during class but they'll stay after class or they'll send you an email. Find whatever voice you have and use it," said Wilkerson.
"Use your voice to make your stamp and to take advantage of all the opportunities offered to you. Because if you don't speak up, people won't know you're interested, people won't know you want to do better," said Wilkerson.
In addition to finding their voices, students learn better writing skills and attitudes about work.
"I feel like I definitely became a better writer because Mrs. Wilkerson is notorious for her hatred of to-be verbs. It makes essay writing a little bit harder but your paper will come out so clear and concise," wrote Theunissen.
"She taught me it's okay to have setbacks as long as I learn from my mistakes and keep a determined mindset. She taught me to treat others with kindness while being determined, and I try to live my life with both of those traits," wrote Mabe.
Future Plans
Wilkerson plans to retire in the next 2 years and although she looks forward to retiring, she will miss her colleagues and the camaraderie among them. 
She will miss the familiarity and community Leesville provides, as most of her teaching career was spent at Leesville. She jokes that she drives to the school often enough that her car could drive there by itself.
It is bittersweet, since Wilkerson will miss her colleagues and the kids, but is happy to leave the paperwork behind. "The people I will miss, the papers I shall not," said Wilkerson.
A Final Message
As she approaches retirement and leaves teaching behind, Wilkerson wants people to understand the value of good teachers. 
"Teaching these days has gotten a bad reputation. I know that teaching is not the most glamorous job but we need good teachers so even if you don't do it for decades like some of us have, if you give us a good amount of time, you will find it to be rewarding."
"Although it can be frustrating at times, you will never forget that you had a role in hopefully helping someone have a better day or maybe just turn around that part of their life," said Wilkerson.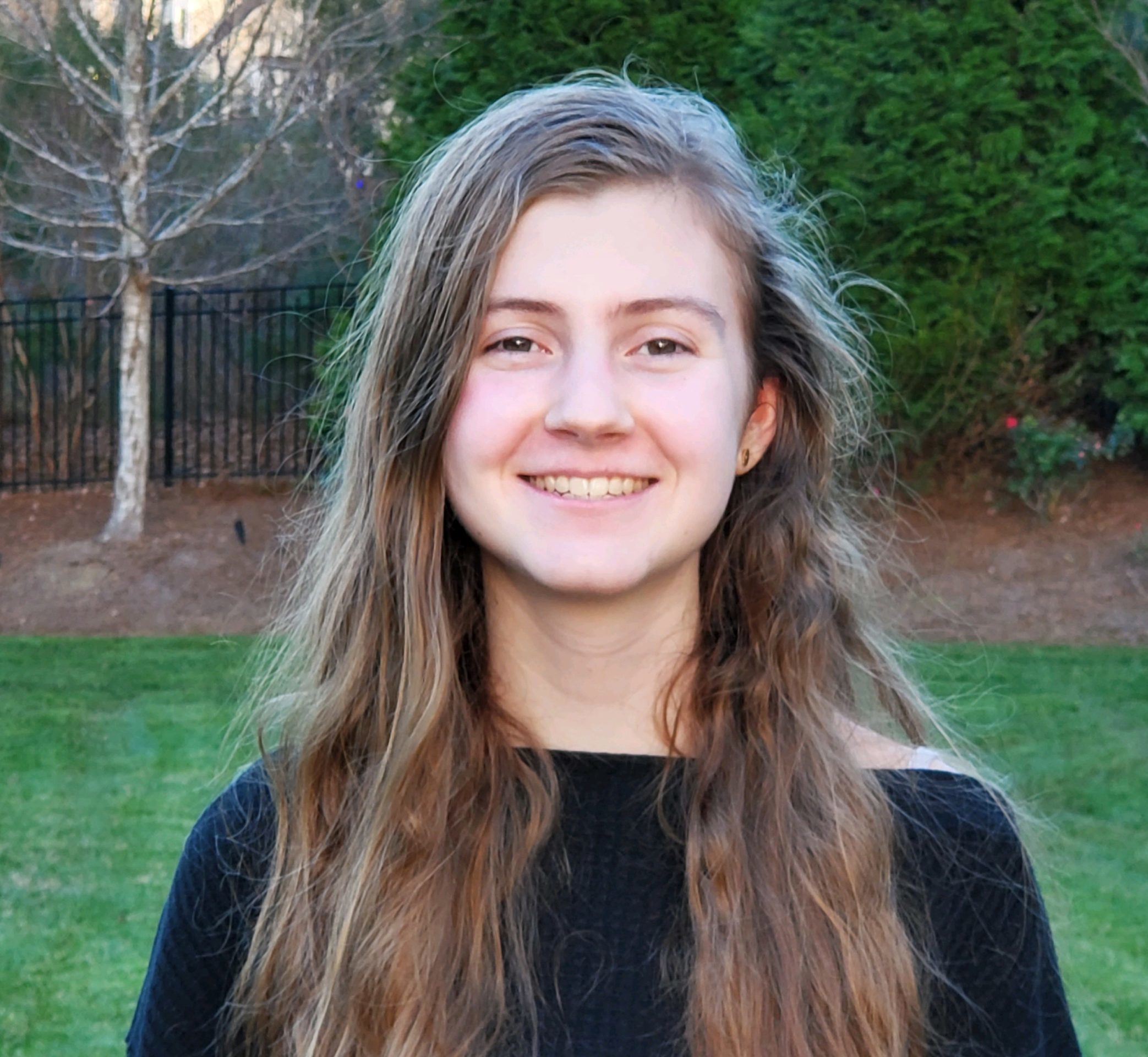 Hi! My name is Sydney and I am a staff writer for The Mycenaean. I am also a member of Key Club and Co-President of the Food Club Bank. I'm the last of six Kaelin family members to go through Leesville.