By: Marie Cox
The Raleigh Little Theatre (RLT) and the Raleigh Symphony Orchestra hosted an outdoor concert-style performance of Jason Robert Brown's The Last Five Years at the end of April. The show was in RLT's Louise "Scottie" Stephenson Amphitheatre.
The show marks the start of RLT's 2021-2022 season. Family-friendly Snow White ended its run on stage the week before. The Last Five Years was their first production geared towards adults in over a year due to COVID-19.
The Last Five Years was an intimate window into a couple's doomed marriage. Cathy, a struggling actress, and Jamie, a budding novelist on the brink of wild success, meet in New York. They fall in love, marry, and divorce over the span of five years. 
Faith Jones, who played Cathy, and John Langley, who played Jamie, performed the show in the style of a concert. Five musicians from the Raleigh Symphony Orchestra supported them throughout.
RLT took advantage of the concert-style show to socially distance. The musicians spread out across the back of the stage and the two actors stayed on opposite sides of the stage. 
"Raleigh Little Theatre is soaring to new heights after a year of limited operations," said Heather J. Strickland, RLT's executive director, during the show. "It is thrilling to be able to announce a full season as we prepare to welcome volunteers and audiences back through our doors."
While things are getting back to normal at RLT, there are still some unknowns for the upcoming season. 
"At this time, we could not safely have a cast the size that Cinderella, our traditional holiday production, calls for using our limited dressing room and backstage spaces," said Strickland. Even though people assume COVID-19 restrictions will relax by the end of the year, it is difficult to know just how safe everyone will feel working in close proximity again.
"We are still determining the best path forward for our holiday programming this year. Whether it is Cinderella or something else, we do plan on presenting a show at the holidays," said Strickland. 
For a look at upcoming events and shows at RLT click here.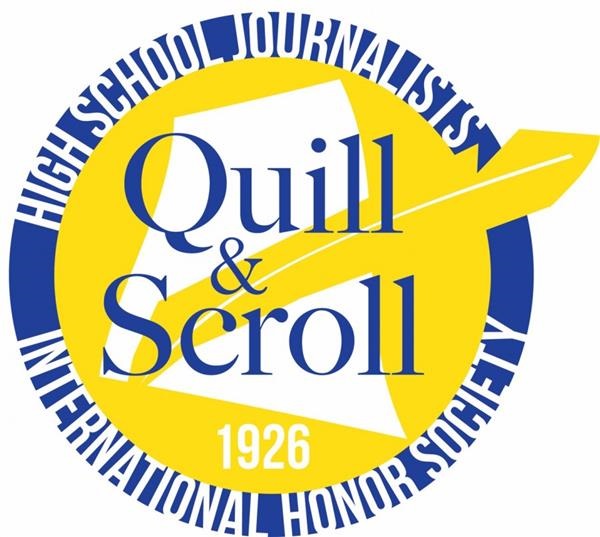 Quill and Scroll is an international high school journalism honor society that recognizes and encourages both individual and group achievements in scholastic journalism.