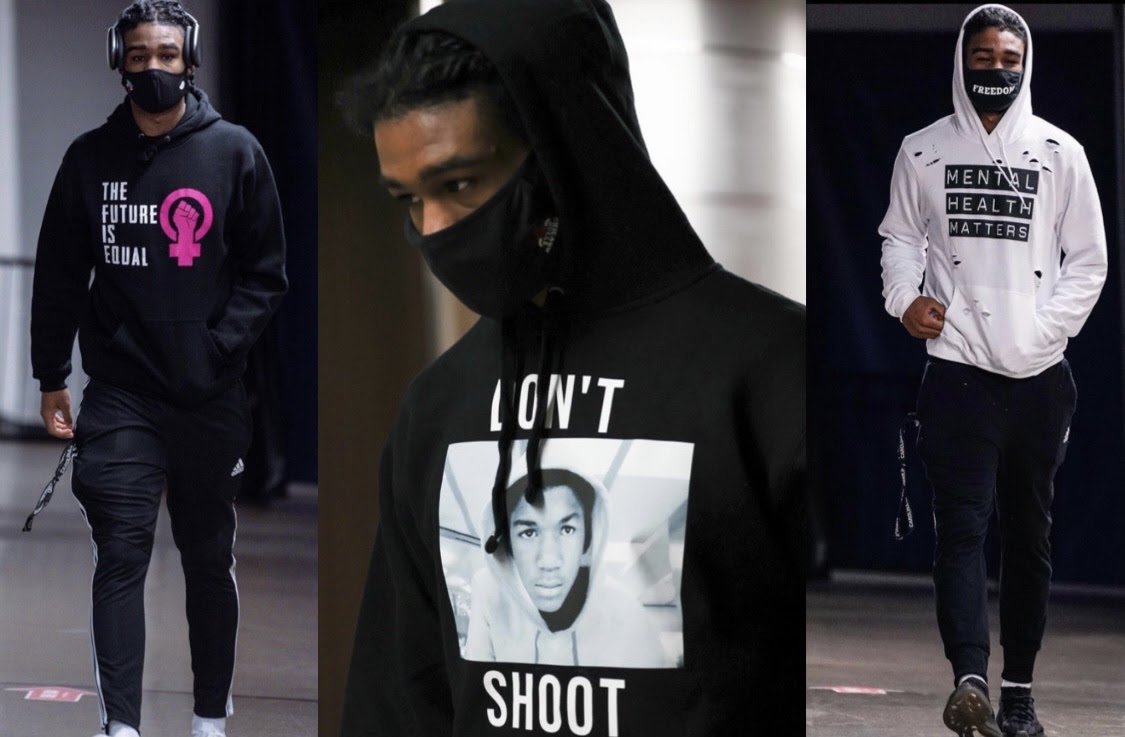 Coby White grew up in Goldsboro, North Carolina. He played college basketball at the University of North Carolina at Chapel Hill from 2018-2019.
Although he was only at Carolina for a short period of time, he was a fan favorite — his 3 point shooting was very reliable and he never failed to get the ball to the hoop.
To the disappointment of many UNC fans, White went on to play pro basketball in 2019. He was picked by the Chicago Bulls in the first round.
White has a huge following from both UNC fans and Bulls fans — he has 453,000 followers on his Instagram @cobywhite. White uses his following to raise awareness about topics that are important to him.
Here, White wears a sweatshirt to his game that displays a picture of Breonna Taylor with the word "JUSTICE" written underneath. Police officers killed Breonna Taylor in 2020. White's caption honors Breonna's legacy and urges his followers to "continue saying her name" and "demand justice."
White has brought attention to topics such as women's equality, social injustice, racism, mental health, cancer, and more.
Throughout Women's History month, White has focused on advocating for women's equality.
Here, White wears a sweatshirt that reads "THE FUTURE IS EQUAL." In the caption, he urges his followers to take "daily action for equality."
Coby White not only wears clothes that raise awareness for important issues, but he also uses his social media platform to advocate for change. To see more, go check out @cobywhite on Instagram.
Hi! My name is Mary. I'm the engagement editor for The Mycenaean. I am a member of the Leesville Symphonic Band and I have 3 dogs!