It's that time of year again Leesville! Spirit Week is back in celebration of our Homecoming game on March 26.
Prepare for an exciting week, packed with fun dress-up days, exciting competitions, and a climactic Friday night football game.
This year, not all students will be in-person for spirit week, but everyone can participate. Each day is easy and fun so as many students as possible can participate. The spirit days are as follows:
Monday, March 22: Jersey Day. Support your favorite team, whether it's college, NFL, NBA, or otherwise by wearing a jersey and any other gear you own. Go Team!
Tuesday, March 23: Tie Dye Day. Deck out in any colorful, tie-dyed clothing you can find. From shirts to shoes, anything goes, as long as it's fun and bright. This day is sure to be a whirl of fun!
Wednesday, March 24: Class Colors Day. Freshmen wear white, sophomores wear grey, juniors wear navy, and seniors wear green. Teachers participate, too, by wearing red. Represent your class by showing up in your color!
Thursday, March 25: Crazy Hair Day. If you show up to class with bedhead on Thursday, have no fear. Everyone else will have wild har today too. Pick any style and make it wacky!
Friday, March 26: GREEN OUT. Let's go, Loonies! Show up and show out to support our Pride. Grab all the LRHS gear you have and get ready for the big game night!
Follow @lrhs_exec on Instagram and @LRHS_Exec_StuCo on Twitter for more updates, and look out for photos of this fun week.
For five days, unite with your peers to show your school spirit. Not even a global pandemic can stop the Pride!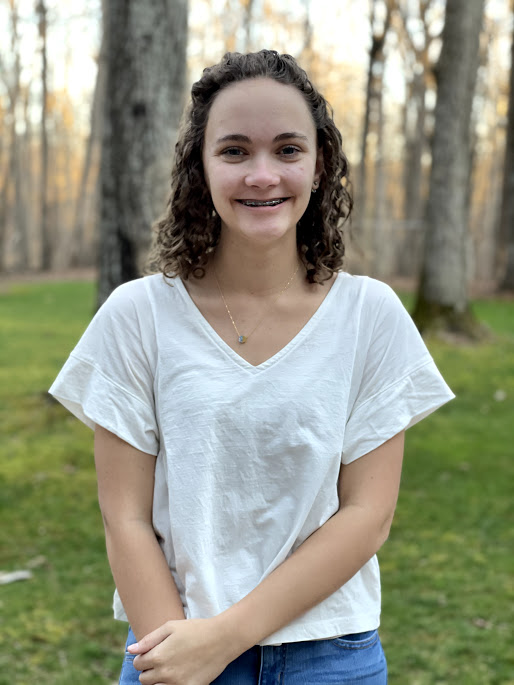 Hi! My name is Ellie and I am the editor in chief for The Mycenaean. I play soccer at NCFC and go to The Summit Church!