From before the first bell rings to the rush towards home, high school students face numerous changes. One of the first differences is the COVID-19 screening outside the school building. (Photo Courtesy of Ellie Thompson)
It's no surprise to hear that this year has been unprecedented. From Google Meets to asynchronous days, students have gradually grown accustomed to modifications. Even as students return to the school building, they hold varying opinions about the change, as this school year is like no other.
For many students, almost a year has passed since they last stepped foot on campus; for others who are virtual all year, it will be much longer. In 10 years students will recount tales of school during the year of a pandemic. And if you forget, here are some pictures to jog your memory: the crazy, unexpected life of a high school student during COVID-19.
PARKING LOT
[slideshow_deploy id='25314′]
The student parking lot is notorious for reckless drivers, too few parking spaces, and lots of traffic. In 2020, it seems that many problems disappeared. Students arriving before school encounter no traffic, and there are almost no cars in the lot. After school, students use to race to cars to try to beat the buses — now, there's no competition, no waiting, no traffic. Students get out quickly with virtually no waiting.
LUNCH
[slideshow_deploy id='25319′]
When students heard there would be no off-campus lunch for the school year, it was devastating. Lunch, a time reserved for loud socialization, now sounds like a ghost town. COVID-19 requirements mandate no talking while your mask is off — it takes you right back to elementary school silent lunches. All the chairs face one direction. It's unlikely you can locate one of your friends, but even if you do, you'll just have to text them from neighboring tables. This is one of the biggest changes high school students object to.
CLASSES
[slideshow_deploy id='25324′]
Students felt mixed emotions about returning to on-campus learning. For the most part, however, school looks the same at home as it does in person, minus the location. Most classes have all students, virtual or in-person, join the Google Meet. Teachers space desks out, but students gain face-to-face interaction, an invaluable trade-off.
SAFETY
[slideshow_deploy id='25328′]
Administration has set many safety protocols in place, including one-way hallways and max capacity for rooms. These measures ensure that students can continue to meet in-person. And aside from figuring out how to travel between classes, none of the precautions are burdensome for students.
All in all, the COVID school setup is not ideal — no debate about that — but it's better than nothing. I hope one day you can look back and smile, remembering fond moments that filled a rare school year.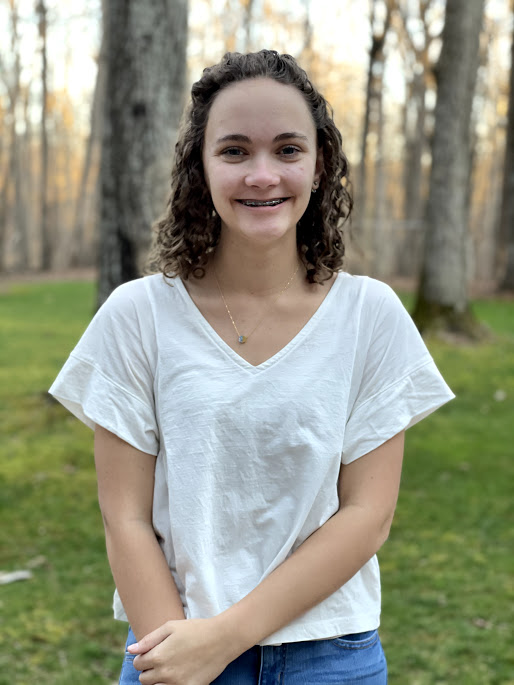 Hi! My name is Ellie and I am the editor in chief for The Mycenaean. I play soccer at NCFC and go to The Summit Church!