With a whopping 22 months until the 2022 elections, the race for the open North Carolina Senate seat is already heating up. Three major candidates have already declared their candidacies for the office which is one of the most competitive seats in the upcoming cycle. 
The Seat at Stake
Incumbent Republican Senator Richard Burr announced early on that he would not seek a fourth term. First elected in 2004, Burr has since won re-election in North Carolina by modest margins, winning by six percentage points in 2016. Without the incumbency advantage that Burr brings to the table, Republicans will have to work as hard as always to keep this seat in GOP hands. 
On the flip side, Democrats are still seen as the underdogs here. After their bitter loss in 2020 with Cal Cunningham, whose infamous infidelity scandal did them no favors, Democrats have to recover their image. Democrats also have history working against them. Conventionally, the national environment in midterm elections go against the incumbent President's party. Unless President Biden can perform miracles, 2022 is not going to be a blowout for Democrats.
Running Democrats
Democrats have had two big names enter the race so far. Jeff Jackson declared his candidacy for the Democratic nomination a few days ago. A current State Senator and active duty member of the North Carolina National Guard, Jackson is a major name in the race. The Charlotte area Democrat has already announced that he's raised over 500k for the open seat. 
The second Democratic candidate is Erica Smith. Smith is a former three term state Senator, representing many rural African-American counties in the Northeastern part of the state. Smith ran in the 2020 Democratic Primary for Senate, but lost to Cunningham 57-35. In doing so, Smith won many of the heavily Black counties in and around where she represented as well as more urban counties such as Durham County. 
However, neither candidate can lock the nomination down. Smith has yet to show any substantial fundraising abilities. She also had some controversies regarding her endorsements during the 2020 election cycle. In one instance, Smith's picture appeared on a GOP State Senate candidates endorsement list. Smith called her so-called support of the Republican false. In another complicated race, Smith supported a liberal Republican candidate in a State Senate district that neighbored hers. Smith said that she was good friends with the candidate's wife and supported him because, like her, he's a clergyman.
The Past Arises
On the other hand, while Jackson has shown considerable fundraising capabilities, as well as strong support from his Senate colleagues, many Democrats don't think that he embodies the qualities they want in a candidate. In 2020, the top three Democratic candidates in North Carolina were Joe Biden, Cal Cunningham, and Roy Cooper, all white men. Some Democrats in the state have voiced concerns that they're not fielding a candidate that can turnout Black voters, a crucial voting bloc in North Carolina. Jenna Wadsworth, the 2020 Democratic nominee for Commissioner of Agriculture, summed up this sentiment pretty well in her tweet.
I have a dream that one day, someone more interesting, more diverse, and far more representative of our population than a generic white guy will be seen as a viable candidate capable of winning statewide in North Carolina.

— Jenna Wadsworth (@jennawadsworth) January 26, 2021
The media has tried to ask Jackson about these concerns. In a recent TV interview, Spectrum News Tim Boyum asked Jackson "What do you tell folks in the Democratic Party that may be looking for a more diverse candidate?" 
To which Jackson answered, "I think you are trying to find a polite way to ask me if I cheated on my wife. The answer is no, I haven't." 
It's understandable that Jackson would be trying to distance himself from the Cunningham scandal as much as possible, but that seemed like a weird place to do it. After the interview Jackson tweeted out that he misunderstood the question and said that him being the generic white guy candidate just means that he'll have to really show that he's an advocate for equality.
Running Republicans
The only major Republican candidate to announce their candidacy for the race is former North Carolina Congressman Mark Walker. Walker represented the state's sixth congressional district from 2015-2021. Walker chose not to run for re-election in 2020 due to his district being redrawn to be much more favorable to Democrats. Before the redraw, the sixth district cut Greensboro in half and paired it with deep red exurbs. In his announcement video, Walker touted support from Black leaders such as Clarence Henderson, one of the original students to participate in the Greensboro Lunch-Counter Sit Ins.  Walker also featured former Arkansas Governor Mike Huckabee in his video. While Huckabee doesn't have many North Carolina connections, he's a major figure in conservative media outlets, such as FOX News.
The Trump Legacy
It may seem like Walker has an unbeatable head start in the race, but he'd be wise not to underestimate any future opponents. It's speculated that Donald Trump's daughter-in-law Lara Trump may jump into the Republican primary. Lara Trump is a Wilmington native as well as a NC State alumni; she could easily become a major player in the primary simply due to her last name.
Primary day for the 2022 elections is still over a year away, but these early jump starts in the race can make key differences later on. Expect many more candidates on both sides to enter their names into the primary for this open seat. This seat may not be the most competitive one in the 2022 cycle, but millions will still pour into this race, per usual. If Republicans lose this seat, they're almost certain to not gain back control of the Senate for a few cycles. If Democrats fail to flip this seat, their paper thin majority in the Senate will likely stay thin. Expect the campaign for this Senate race to be brutal.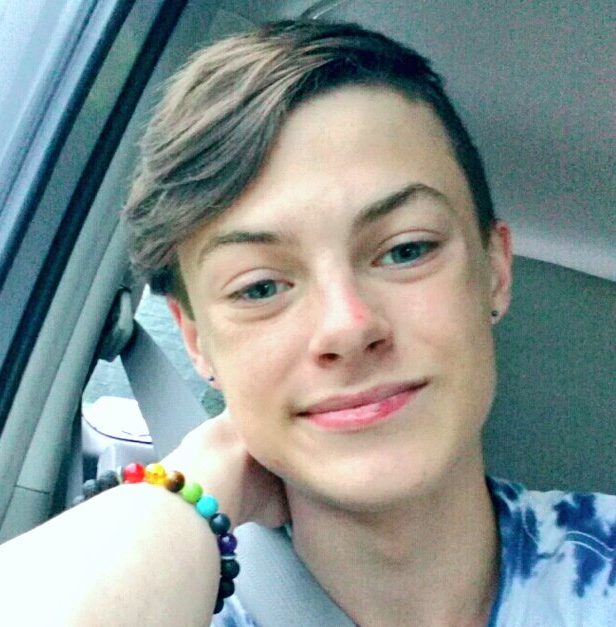 Hi! My name is Jacob Smith and I am a staff writer for The Mycenaean. I am also a political activist and volunteer.