Since June of 2020, Rhythm Bhatia, a student at UNC Chapel Hill, has been selling handmade jewelry on Instagram in order to raise donations and support the Black Lives Matter movement. Nearly 8 months later, her store @antiracelet has over 900 followers and has fulfilled hundreds of orders of rings, bracelets, and necklaces.
Featuring everything from minimalist 14k gold staples to colorful glass bead accessories, Antiracelet's selection of homemade jewelry is stylish and versatile. Half of the proceeds from each purchase are donated to the Autistic Person of Color Fund, which provides microgrants to individuals to support survival and empowerment.
The political and social climate of the past year inspired a sense of duty in Bhatia, prompting her to open her now-flourishing business. For her, Antiracelet is a way to actively support the Black Lives Matter cause through the application of her own skills and hobbies. 
"In light of recent events in the Black Lives community, I have felt torn and shaken from the clear injustice and prejudice shown even to this day," said Bhatia, a non-Black woman of color who felt empathy for the cause, in an interview via email. 
She had attended protests to support the movement but wanted to contribute in a more impactful and direct way. "I realized what I was doing wasn't enough… So, I took my passion to the next level. I started a handmade glass bead and organic thread jewelry account, @antiracelet on instagram to help me achieve my goal. By combining my skills in craftsmanship and my urgency to actively stand against racial oppression and the dehumanization of Blacks in America, I have created a brand with the promise to send 50% of proceeds to the Autistic People of Color Fund."
The homemade craftsmanship of Antiracelet products is just one aspect of the business that is authentic to Bhatia. The charity she chose to donate Antiracelet's proceeds to is representative of personal experiences and specific causes that are close to her heart. "As an active volunteer for a local Down syndrome Achievement Center and President of the Youth Board at GiGi's Playhouse, [the Autistic POC Fund] stood apart for me and truly spoke to my heart. This is my way and effort to fight against the deprivation of my community's human rights," said Bhatia. The BLM movement inspired her to support underprivileged people of color in her community in order to help fight systemic disadvantages.
She credits her involvement in DECA, a business competition club, throughout high school for her adeptness at maintaining and growing her company. "I've always been active in High School with DECA…  and using the skills that I learned from curating my own business plan for the competition my junior year of high school, I learned how to create a brand and company name," said Bhatia. 
She takes steps to improve and grow Antiracelet by setting up photography sessions for the pieces and models, making regular trips to the USPS, and creating quality and aesthetically pleasing custom jewelry alongside her own designs. "My business has not only taught me the importance of punctuality in fulfillment of orders, research of the latest fashion trends, client-owner relationships, reaching out to ambassadors and other small businesses for collaborations, but it has also held me responsible for many things financially. I learned the importance of customer service and hospitality (ensuring customer satisfaction), along with  important marketing strategies."
However, Bhatia says the effects that Antiracelet has had on her life extend well beyond her business skills. She believes she has grown with the company, which she now feels is an aspect of her identity. "Antiracelet truly gives me another dimension to who I am and what I represent. Besides the technical sides of learning how to run a business, I've gained so much confidence in myself and this little 'side hustle' that has grown to where it is today," said Bhatia. 
One skill Bhatia practices often while running Antiracelet is building relationships with her customers, which has opened her eyes to the impact her jewelry is making even beyond its original intention. Talking to customers and hearing stories of what certain pieces mean to them has deepened the love and empathy with which she creates and sells her products. "One of my lovely customers shared a story with me," said Bhatia. "Her good friend had passed away due to COVID and she wanted her entire friend group to wear matching angel necklaces in honor of their dear friend… I had an emotional moment when I realized the impact that a piece of handmade jewelry could have on someone. I now…  make every piece with a little extra joy, because you never know who needs it :)."
Seeing the impact her handmade jewelry is making on her community, even in ways she never imagined it would, has been a rewarding journey for Bhatia. She feels grateful to all those who support her, and that her efforts have been able to inspire positivity for so many. "The continuous support that I have gotten from my community comes from a place of so much love, and I could not be more thankful," said Bhatia. "Sometimes I still can't believe that something that I am doing is making such a positive impact in the place I live.  I can't wait to see how far my message of the importance of the Black Lives Matter movement will spread."
The positive impact Antiracelet is making strengthens Bhatia's passion for her work and motivates her to continue striving to contribute to her community and support underprivileged people of color as much as possible. She has plans to continue growing Antiracelet as a source of positivity, charity, and beautiful jewelry. 
"Since August, my jewelry business has escalated past glass bead pieces to more intricate handmade 14k gold curations. And along this journey, Antiracelet has helped me in many ways: emotionally, financially, and educationally," said Bhatia. "I continue to learn a lot from other fellow small businesses and hone in on my marketing skills and outreach. I really want to get the message out there that I not only create custom gold 'bling', but also donate to a charity very close to my heart. I will be planning more giveaways in the future, along with setting up interviews at my school (UNC Chapel Hill) to spread the word. I truly did not imagine that my company could reach where it is now, and I am so excited to see where it will go."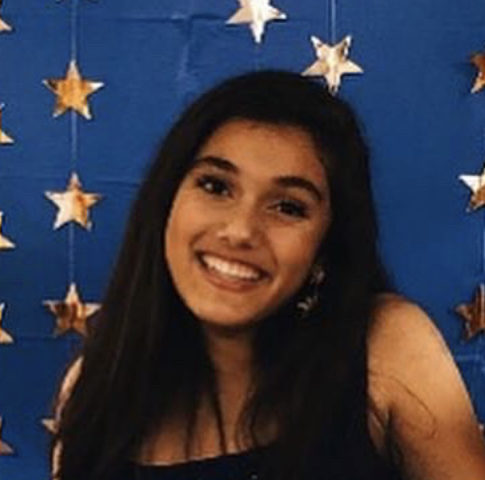 Hi! My name is Jannah and I am a senior editor and multimedia editor for The Mycenaean. I am also a math tutor, engineering intern, and a tennis player.