Dominating the music industry since the 80s, alternative rock is here to stay. The ever-changing and refreshing take on classic rock and roll music brings a newfound perspective to music in itself. (Photo courtesy of Lyric Chassin)
Alternative rock, a music genre birthed in the underground music scene of the 1970s, dominates the music industry today. It didn't become mainstream until the 1990s when many artists started racing up the charts and onto the radio stations.
Today, alternative rock, better known as "alt rock", is more prominent than ever. Bands translated the techniques and vocals that brought alt rock to life into the modern style. Just as rock and roll grew and changed in the 20th century, alternative rock opened even more doorways for new musical boundaries to be pushed. Here is an A-Z list of some of the many influential alternative rock artists.
A: Arctic Monkeys
The Arctic Monkeys formed in 2002, reaching success through the new marketing of the Internet. In all of their albums, they have incorporated different elements of rock and pop from over the years: glam rock, psychedelic rock, and even jazz. With six albums and tours following them, the Arctic Monkeys have sold over 20 million albums worldwide.
B: The Black Keys
Straight from Ohio, The Black Keys came together in 2001. The band has two people: Dan Auerbach and Patrick Carney. The Black Keys have brought elements of blues and indie rock into all of their albums. They have won five Grammy awards for different singles and albums.
C: Cake
Formed in 1991, Cake is one of the contributors to alternative rock's extreme domination of the music industry. Having many hit singles over the years, including "The Distance", "Rock 'n' Roll Lifestyle", and "Short Skirt/Long Jacket", it's no surprise they have multiple platinum albums. Cake has not released an album since 2011, but fans are still hopeful that they will make their return in the near future.
D: Depeche Mode
Depeche Mode is buried deep in the origins of alt rock; the band was started in 1980. Depeche Mode launched electronic music into the rock music scene; they were named the 10th most successful dance club artist of all time by Billboard in 2016. The band is now a member of the Rock and Roll Hall of Fame; their mark is permanently ingrained on the alternative rock genre.
E: Cage the Elephant
Following their formation in 2006, Cage the Elephant brought music styles from alternative rock bands like Nirvana to another level with their incorporation of their own indie touch. The band has widespread success, but they are especially popular in the United States for their single "Cigarette Daydreams" from the album Melophobia. Cage the Elephant released their latest album in 2019 and were touring up until the start of the COVID-19 pandemic.
F: Foo Fighters
The band Foo Fighters was created in 1994 by Nirvana drummer Dave Grohl. They have released 10 albums and won 12 Grammy awards over the course of their career. The band members prior experiences with alternative rock artists launched them into major success, with their latest album released on February 5.
G: Green Day
Just like Depeche Mode, Green Day is viewed as one of the bands that shed light on alt rock. Formed in 1986, the band stepped into the punk scene before becoming what many view as one of the greatest rock bands of all time. They have sold over 75 million albums worldwide, placing them not only as one of the most talented bands, but most successful as well.
H: Hoobastank
Hoobastank was formed in 1994 in California. They are known best for their hit single "The Reason". Hoobastank utilizes punk and metal styles in their music, leading them to create six albums and sell over 10 million albums worldwide.
I: Imagine Dragons
Many often view Imagine Dragons as a pop band, but their roots run deep in the rock genre. They have been named as a breakthrough band multiple times, as well as topping the charts with several singles. The Imagine Dragons hold the top three spots on the Billboard rock chart of the 2010s with their singles "Believer", "Thunder", and "Radioactive".
J: Jimmy Eat World
Jimmy Eat World brought emo pop into alternative rock when they were formed in 1993. Their hit single "The Middle", released in 2001, put them on the charts and helped them gain a massive following. They released their tenth album in 2019.
K: The Kooks
Formed in England in 2004, The Kooks combined multiple styles of music, such as reggae, punk, and hip-hop, into a new age of alternative rock music. They released 5 albums over the career, with the latest from 2018. Many know The Kooks as a group that experiments within their own alternative rock territory — nothing is ever the same.
L: The Lumineers
The Lumineers, started in 2005 and officially formed in 2010, puts a folk twist on alternative rock that is hard to find anywhere else. Their first album is a triple platinum album accompanied by multiple hit singles like "Ho Hey" and "Stubborn Love". The Lumineers embrace a raw and natural sound in their music, a great contrast to the heaviness often found in rock and roll.
M: Mumford and Sons
Just like The Lumineers, Mumford and Sons welcome folk into their style of rock music. The band has made four albums since they came together In England in 2007. Their Grammy award winning album Babel pushed them from an already successful career, into an even more popular music scene.
N: Nirvana
Before the Foo Fighters, Dave Grohl was in Nirvana with lead singer Kurt Cobain. Alternative rock's rise to popularity is entirely because of Nirvana; they are a heavy influence on musicians today and their success helped alt rock to become more mainstream. They became successful after the release of a single off of their second album: "Smells Like Teen Spirit".
O: The Offspring
The Offspring originates back to 1984, another one of alternative rock's original bands. With a focus in punk, the band was able to revitalize punk within alt rock. They have sold over 40 million records worldwide.
P: Panic! at the Disco
Today, Panic! at the Disco is made up of only one person–Brandon Urie. Back in 2004, Panic! was a band that became extremely popular because of their second single "I Write Sins Not Tragedies". The band brought emo pop style music into rock in a way no one else had ever done it before.
Q: Queens of the Stone Age
Queens of the Stone Age, started in 1996, combines hard rock and electronic music in a way the music industry had never seen prior to their formation. Nominated for seven Grammy awards over their career, the band brought a new age of rhythm and beat to the table.
R: Red Hot Chili Peppers
The Red Hot Chili Peppers got together in 1983, but didn't start to get popular until the release of their fifth studio album in 1991. They were able to successfully whisk together elements of funk and rap into their rock and roll music. This unique combination of music styles enabled them to sell over 80 million albums worldwide.
S: The Smashing Pumpkins
The Smashing Pumpkins, founded in 1988, have a discography made up of not only heavy and intricate guitar riffs, but emotionally wrenching lyrics. Despite having a six year break up in 2000, the band was extremely successful and influential in their elements of gothic rock and heavy metal. Before their break up, album sales were on the rise with 30 million albums sold worldwide.
T: Tame Impala
Kevin Parker makes up Tame Impala–a never before seen spin on psychedelic rock. Parker has created four albums since the beginning of Tame Impala in 2007. Having won many awards for his music, Tame Impala's success is continuously rising.
U: Unknown Mortal Orchestra
Formed in 2010, Unknown Mortal Orchestra is a newer asset to the alt rock world. They have created five albums in the past decade and are continuing to work on more with their indie, lo-fi feel.
V: Vampire Weekend
Vampire Weekend, an extremely influential indie pop band, was formed in 2006. They have had many hit singles over the years, such as "A-Punk" and "Cape Cod Kwassa Kwassa". Two of their albums have won the Grammy award for Best Alternative Music Album.
W: Weezer
Critically acclaimed as one of the best rock bands of the '90s, Weezer kickstarted their career with their debut album in 1994. The album is multi platinum with three hit singles–"Buddy Holly", "Undone- The Sweater Song", and "Say It Ain't So". Weezer's exclusive pop take on alt rock gave them an upper hand in the industry and keeps their work prominent today.
X: The xx
Alternative rock is usually associated with heavy and loud riffs, but The xx does the exact opposite. Their light and soft indie style brings a new perspective to the rock and roll industry. They have stayed the most popular in the UK since their debut album in 2009.
Y: Young the Giant
Young the Giant reached success immediately at the release of their debut album in 2010. They had three singles topping the charts– "My Body", "Cough Syrup", and "Apartment". They haven't reached the same level of success since their first release, but continue to make music to this day.
Z: Gorillaz
The Gorillaz hit single "Clint Eastwood" came out of their debut album in 2001, sending them to stardom. A band centered around their animations and collaborations, Gorillaz brought a new virtual perspective to rock and roll.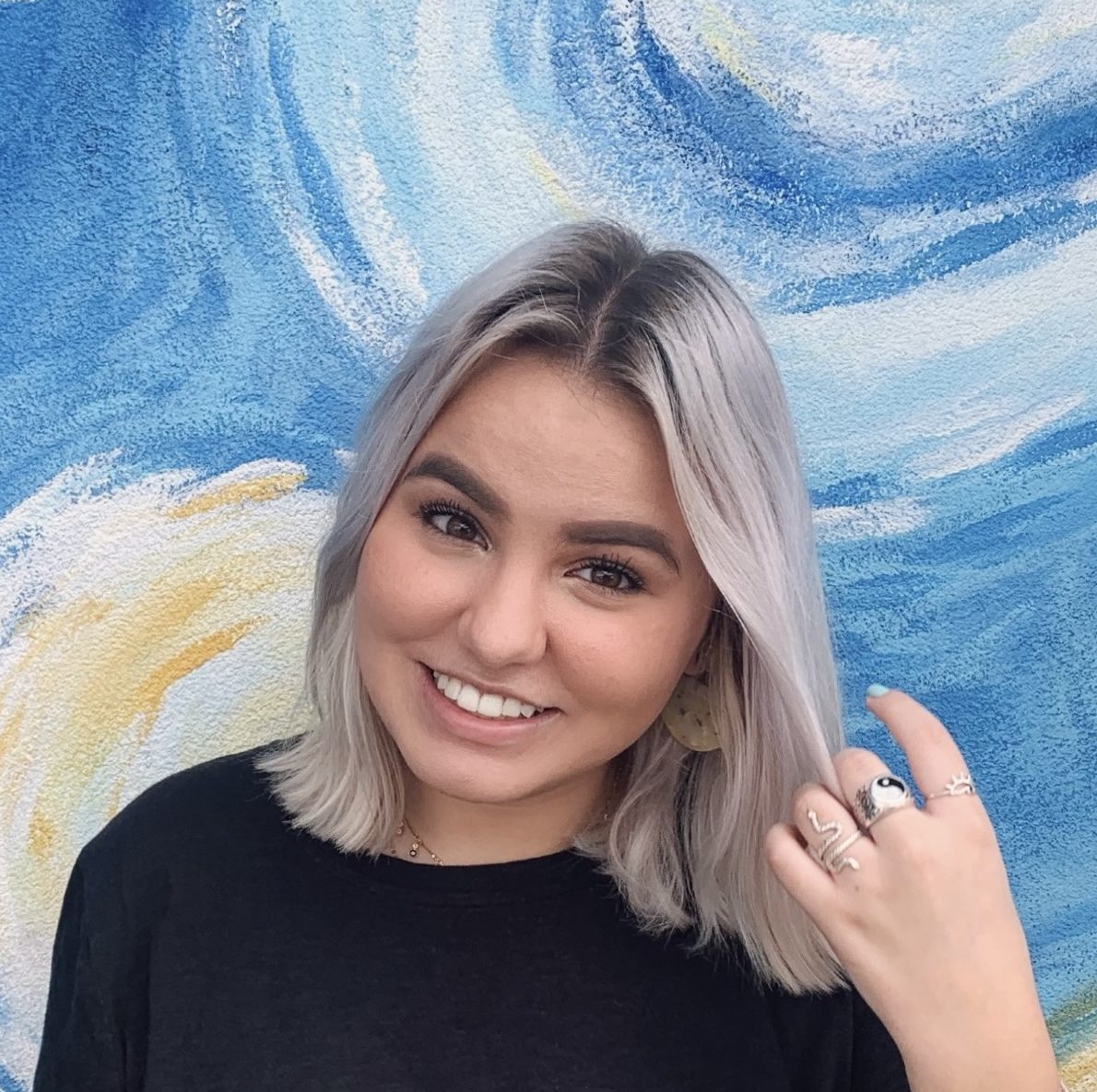 Hi! My name is Lyric and I am a senior editor and the website editor for The Mycenaean. I am also Vice President of Quill and Scroll Society, Makeup Crew Head, and a member of National English Honor Society.