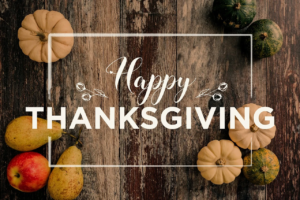 With Thanksgiving just around the corner, many are excited to get together with their friends and family and eat some good food. Thanksgiving has always been a holiday where people come together and celebrate, but what happens when a pandemic gets in the way?
A few days ago, the CDC released a set of guidelines for this year's Thanksgiving celebrations. Some of the suggestions include wearing masks, staying six feet away from others, and to wash and sanitize your hands often. They also are very against sharing during these gatherings. Food and utensils are to be brought by all guests and everything is supposed to be single-use and disposable.
Guidelines for party hosts are slightly different, but follow most of the same rules. It is highly suggested that all gatherings are held outside and if not, all windows should be kept open. Guest lists should be minimal to allow for social distancing, and they should try and bring their food and drink. All surfaces should be cleaned and sanitized often as well.
The CDC also included a list of alternative activities for anyone who is not willing to engage in any risky activities. Families can have Thanksgiving meals together over Zoom and share recipes. You can also prepare dishes and deliver them to neighbors and family in a contact-free manner.
Anyone who was looking forward to scoping stores for Thanksgiving and Black Friday deals also have alternative options. Focusing on online shopping and curbside shopping are much better than trying to go into a store. They also recommend going to open-air markets as long as there is social distancing.
No mandate or law requires anything listed in this article, so it is up to every individual what they do this holiday season. It is all just a recommendation to ensure that everyone has a safe and happy holiday season. But, many believe it is good to know what health professionals are recommending amid a pandemic.
Hi! My name is Cassidy and I am a staff writer for The Mycenaean. I am also a member of Book Club and Tech Theatre.