Governor Cooper may have handily won a second term, but other Democrats across the state weren't as lucky. (Photo courtesy of Wikimedia Commons.)
North Carolina Democrats felt hopeful going into election night. Polling had shown both Joe Biden and Cal Cunningham having steady leads in the state, state legislative candidates were raising more than ever before, and multiple Council of State races were pure tossups. 
However, as the night progressed it became clear that not only would Democrats fall flat on almost every important race, Republicans would actually make gains in the state. 
While no major news outlet has called the race for president in North Carolina yet, it's looking mathematically impossible for Biden to make up the deficit with the remaining mail-in ballots. President Trump leads by around two points currently. 
In the race for Senate, Thom Tillis, the incumbent Republican, defeated Cunningham. Polling averages in North Carolina show that in the final days leading up to the election, Trump and Biden were virtually tied, while Cunningham held a two point lead over Tillis. 
While these results were in the margin of error, it still reflected the fact that polling in 2020 was less accurate than even 2016. 
The governor's race was one of the few places where Democrats did well. Governor Cooper currently holds a four point lead over Lieutenant Governor Dan Forest, which by North Carolina standards is a hefty win. Cooper held an eleven point lead in the polling average, but most didn't expect that large of a win to actually happen. Cooper's win is still frustrating to Democrats because he didn't have any coattails. Cooper most certainly carried multiple battleground state legislative districts, but Democrats still lost most of the ones they were contesting. This will force Cooper to work with a Republican lead General Assembly once again for the next four years. 
Speaking of the General Assembly, Republicans overperformed. Democrats thought they would nearly tie both chambers, but Republicans had net gains in the State House and had minimal losses in the State Senate. 
Republicans flipped six Democrat-held House districts. Freshman Representatives Joe Sam Queen and Ray Russel who represented western NC after flipping their districts in 2018, both succumbed to Trump being at the top of the ticket. Freshman Representatives Sydney Batch and Christy Clark, who represented suburbs outside Raleigh and Charlotte respectively after flipping them in 2018, also lost their bids for re-election. 
This made clear another sentiment on Tuesday night: That suburbanites may vote against Trump, but they're still much friendlier to down-ballot Republicans. 
While the counting of mail-in ballots is still underway, Democrats have three opportunities to flip House seats. They currently lead in two, the first being a district outside of Greenville that both Cooper and Hillary Clinton won in 2016, where architectural consultant Brian Farkas leads Republican incumbent Perrin Jones. 
The second district encompasses Burlington –UNC professor Ricky Hurtado currently leads Republican incumbent Stephen Ross. 
The third district where a call has yet to happen lies in the Fayetteville suburbs around Hope Mills. Frances Jackson, a former teacher and Democratic town commissioner trails Republican incumbent John Szoka by about 800 votes; however the remaining mail-in ballots could narrowly push Jackson over the finish line. 
In the State Senate, Democrats made small gains. DeAndrea Salvador and Sarah Crawford both flipped districts in the Charlotte and Raleigh suburbs respectively. Both seats were redrawn in 2019 to be favorable to Democrats, so neither flip comes as a surprise. The seat that's making Democrats sweat is SD09, based in New Hanover County. Freshman Senator Harper Peterson flipped this seat in 2018 after beating Republican Michael Lee, however in their 2020 rematch, Lee leads Peterson by around 1500 votes. Peterson can still reclaim the lead if mail-in votes come in heavily in his favor, but it will be a tough challenge. 
There was no real change in partisan composition of the Council of State. Every office Democrats held before the election they either won or are leading in and vice-versa. This further limits Governor Cooper's executive powers, as the council of state has votes on important issues such as financial decisions. 
North Carolina has a reputation for having very liberal courts, but Republicans did some serious chipping away at that Democratic strength. The Republican led General Assembly passed a bill that attached partisan labels to all judicial nominees, and that Democratic Party label dragged down every statewide liberal judge. Five Court of Appeals seats were up for grabs on Election Night, and Republicans won all of them, defeating two incumbent liberal justices, and winning three other open seats. 
Three seats on the State Supreme Court were up. Currently, liberals hold a 6-1 majority on the court. Two were for Associate Justice, and one was for Chief Justice. Mark Davis, a Justice that Cooper appointed in 2019, lost election to a full term to former Republican State Senator Tamara Barringer. Paul Newby, the court's sole conservative Justice, chose to vacate his seat to run against Chief Justice Cheri Beasley for her seat. In the race to succeed Newby, NC Court of Appeals Judge Lucy Inman opted to run for his seat. Inman's Republican challenger is Phil Berger Jr., son of the State Senate Majority Leader. Berger is currently leading Inman by about 70k votes, and while news outlets have yet to call the race, the math does not look good for Inman. 
The race between Justice Newby and Chief Justice Beasley is just about the only nail-biter left. Newby currently leads Beasley by just 818 votes. The difference fluctuates every day as more counties post all of their votes, usually slightly changing the difference. Beasley finds hope in the fact that liberal bastions such as Durham and Chapel Hill have yet to post all of their totals. However, if she still comes up short after the major urban centers finish counting, then there really isn't anyplace else for her to make up the difference. Whoever wins, liberal Justices will still control the court. If Newby retains his lead, the court would shift to a narrow 4-3 liberal majority, if Beasley takes the lead the court will have a 5-2 liberal majority. No matter who wins there will most certainly be a recount, meaning we won't have a certified winner for weeks to come.
Even with Biden winning in the end, the North Carolina Democratic Party has some serious regrouping to do. 2020 was looking like the perfect opportunity for them to flip North Carolina blue on multiple levels, but they still came up short and in a worse spot than before. Republicans were the clear winners in North Carolina on Election Night, and will continue to be if things keep going the way they went this election cycle.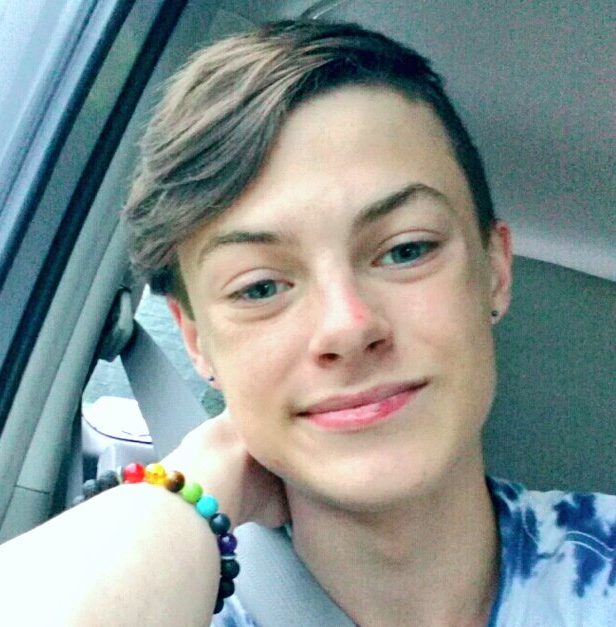 Hi! My name is Jacob Smith and I am a staff writer for The Mycenaean. I am also a political activist and volunteer.