A local swim team is getting prepared to start their practice. They are all separated and practicing socially distancing in order to be able to train with their teammates. (Photo Courtesy of Alexis Mast)
Though the world may have stopped when COVID-19 shut everything down in early March, the world of swimming and training stops for nothing.
The World Health Organization has found no evidence of surrogate human Coronavirus being transmitted through water or water surfaces. Unfortunately, these findings were not confirmed until a few months into the start of COVID-19, so training for competitive swimming in an actual pool came to a halt for a few months.
In the months before swimmers could train with their teams again, coaches and trainers made their best efforts to ensure their swimmers were still doing what they could to stay fit in preparation for their return. Virtually, teams were able to workout together and show proof of their at-home workouts to their teams even though they didn't have the luxury of in-person training. 
Brian Duke, a junior at Leesville who's on the year-round swim team Marlins of Raleigh, wrote via text message, "My team held Zoom workouts for a few hours a week until we could find lane space to practice in May."
Even though the situation during the national quarantine wasn't ideal for swimmers, it gave an opportunity for the swimmer to decide how much they were willing to do on their own for their training. Ryan Murphy, a swimmer who has medaled in the Olympics for team USA in the past, said in an interview in early April, "the dreams are not gone — it's just postponed."
Athletes ranging from had just learned to swim to Olympic training athletes have all seen effects in their swimming careers since the Coronavirus shut the real world and swim world down. 
Olympic athletes made efforts to stay in shape through at home workouts and instruction from the U.S. Olympic & Paralympic Training Center. Most of the athletes were just a few weeks shy of competing in the 2020 Tokyo Olympics before they were told to go and stay home because of COVID-19. 
Though the focus may be on higher level athletes when it comes to making sure they get into a pool as soon as possible, younger children who don't know how to swim yet are still fighting to get into the pool as well. 
The program Make A Splash gives free swim lessons to less fortunate kids in order to teach them the basic life skill of swimming. 
Kids from low-income homes need to learn how to swim, even for situations outside of the pool. Fortunately, with pools opening when gyms open, swim lessons and programs like Make A Splash were able to announce that they were starting again in October according to Swim Swam News. 
When Roy Cooper announced the start of phase three, local year-round teams, with athletes on them who go to Leesville High School, were able to return to practice. The set up of their training and competing looks different now, but as usual, how much the change affects the swimmers' success is dependent on the swimmers themselves.
Alyssa Jackson, a freshman at Leesville who swims for Triangle Aquatic Center, explained how her practices were held in much smaller groups and many precautions were made when the swimmers were out of the water. "Competitions have been different too, but at least we're even given the opportunity to compete."
Leesville announced that there was indeed going to be a 2020 season. The tryouts for the fall sport are typically around Halloween, but this year they will take place in late November. 
Steve Shingler, the Leesville swim coach, and Jack Rogers, the Leesville athletic director, haven't released a lot of information about the upcoming season. Truthfully, details including which pools Leesville will be given space to practice at and when and how the meets will run is still being decided amongst higher powers.
Swimmers have the opportunity to train whether drastic changes have occurred surrounding the sport of swimming. People of all ages who have a connection to the sport of swimming faced a few months without a pool but were eventually able to start again and much sooner than most sports.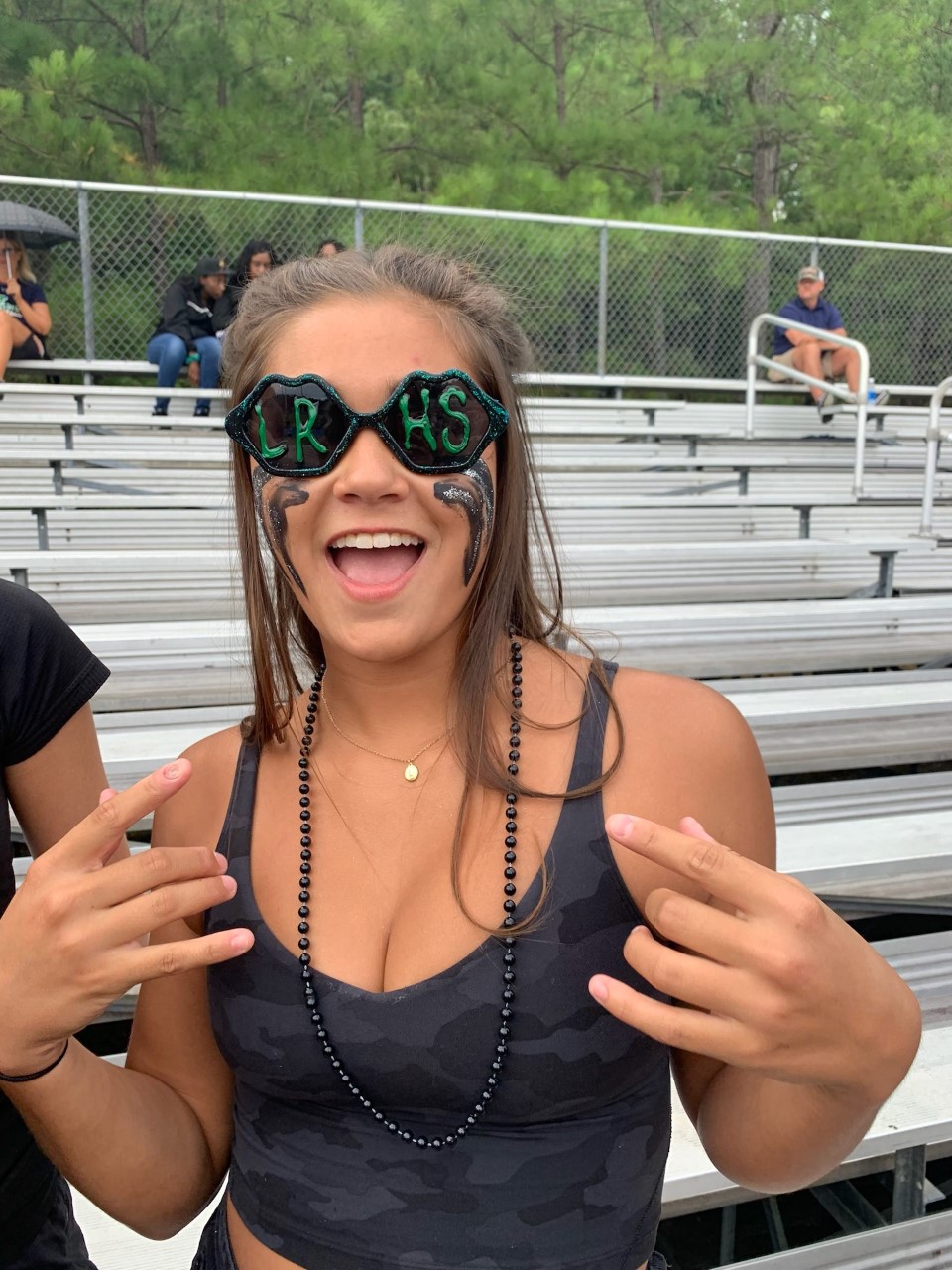 Hi! I'm Alexis Mast, but I answer to Lex as well. I'm a year round and high school swimmer whose been in Newspaper class since sophomore year. I write about anything, everything, and trending Leesville news.