The application period for the Career and College Promise Program, another way for students to earn college credit, is coming to an end in December.
What is the Career and College Promise Program?
The Career and College Promise (CCP) Program is a statewide initiative that allows high school students to take college courses for free.
Upon acceptance, students' enrollment status will change to dual enrollment: the high schooler is a student at both their high school and their chosen college.
Students participate in this program for several reasons, such as wanting transferable college credit or a vocational education. These two options create the College Transfer (CT) Pathway and the Career and Technical Education (CTE) Pathway. Depending on what the student is interested in, they can choose one of these paths or a combination of them.
Once enrolled, students start picking online or in-person classes in their designated pathway(s). The list of courses available to CCP students includes a balance of fun electives and more difficult core classes. They vary from an Introduction to Jazz class to a Statistical Methods course. 
Many of these classes have an additional GPA point, meaning that an A is equal to a 5.0. This extra point and the college credit are the main reason why students apply for this program. Since students can gain these from both an AP and a CCP class, they have less to consider when deciding which to take.
An added bonus of these lessons is some of them fulfill graduation requirements. For example, the MAT-152 Statistical Methods counts as a math credit. However, not every class will count. For more information, contact Mr. Greene, the dean of students at Leesville, at egreene@wcpss.net.
A variety of classes, an opportunity for a 5.0, and the fulfillment of graduation requirements are just a few of the reasons why students sign up for this program.
Example Schedule
This example is my schedule, and the class circled in red is my CCP course. For this class, I plan to work virtually during the time allotted for fourth-period courses. (Photo courtesy of Savannah Sinor).
To stay in the CCP program, students must follow a few stipulations. They need to maintain their grades in high school and work towards completing their graduation requirements. They can not take only college courses during a semester. 
Two to three high school classes and one to two CCP courses per semester make up a standard schedule. If there are two CCP classes, then they are together at either the beginning or end of the day. This grouping helps limit the amount of time on the road for students who opted for physical lessons. 
The students pick what type of class they want to attend when they sign up. There are three types of courses: online, hybrid, and traditional. This resource explains the similarities and differences between these options. Each option is available all year, but there is a limit on the number of traditional courses this year due to COVID.
CCP students' schedules contain one or two college courses that are either in person, virtual, or a mix of both.
Student Opinion 
Zialliah Aideen Ascalon, junior at Leesville Road High School, comments on her reasons for joining the CCP Program and her opinions of it.
Ascalon believes that these courses provide an excellent way for students to excel in their studies. "I've only been in it for a few months but I think it's a great opportunity for students to get ahead in college," wrote Ascalon.  "I wanted to earn college credit early without taking an AP class." 
She further explains her reasoning by expounding on the level of difficulty expected of a CCP course. "It really depends on which classes you're taking but since AP classes are standardized CCP classes can be slightly easier and lighter since there is no AP exam," wrote Ascalon. 
Though being easier than AP class does not mean these courses are simple. "They're probably harder than 'average' high school classes," wrote Ascalon.
Although the difficulty of the classes offered by the CCP Program did play a role in her decision to apply, there are other elements that she considered. One of the factors she looked into was the nature of these supposedly transferable college credits. These credits are transferable, but not to all colleges. " [They're] only guaranteed in-state, and definitely not credited in Ivy leagues so it would be a waste," wrote Ascalon. 
Despite the limited nature of these credits, she entered the program anyway because of the other features. She cited several pros in participating in CCP classes. "College credit, no AP test, and it is favorable on college applications," wrote Ascalon.
Regardless of some initial misgivings of the program, Ascalon has a high estimation of it and believes that others should apply.
Application Process
Currently, I am applying for a position in the CCP Program, and so far, it has been a relatively simple process. 
The first thing potential applicants must do is watch a mandatory video that provides an overview of the program and the application process. After this video, the next step is to fill out a google form. The form tests students on their understanding of the information given in the presentation.
https://www.youtube.com/watch?v=IZYLUzVL1Ko&feature=youtu.be   
After the applicants finish the questions, they must fill out the first form. This form only requires some information and takes at most five minutes to complete. Once finished, the next step is to complete the Eligibility Verification (EV) Form. For this document, I had to obtain a copy of my transcript from my counselor to prove my qualifications for the program. To review the requirements for participation, click here.
I am waiting for the next part of the application process to open, but afterward, students would select their courses and then attend class in January.
The Career and College Promise Program is an excellent chance to earn college credit without having to take an AP class. Due to its simple application process, there is no reason to stress over it. The CCP program is an excellent alternative to the standard offerings of Wake County high schools.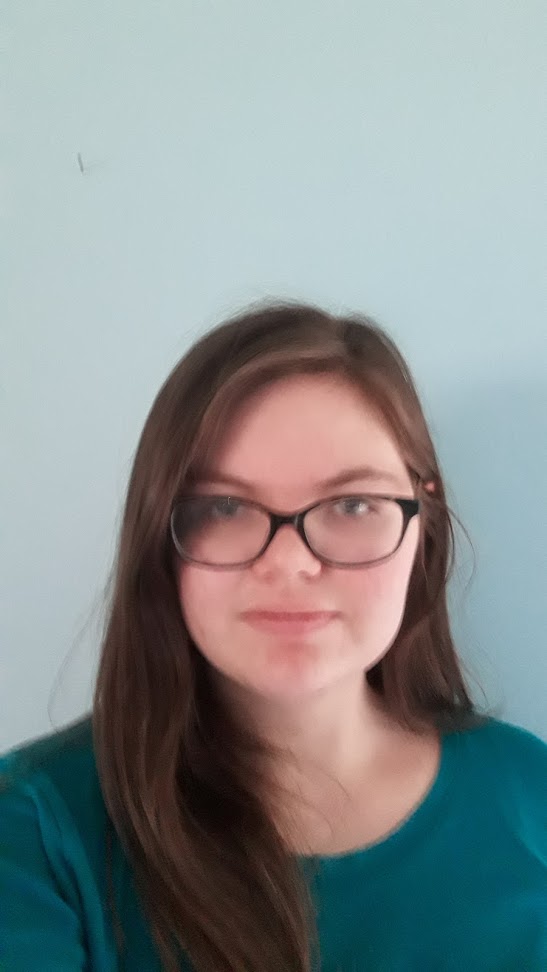 Hi! My name is Savannah and I am a staff writer for The Mycenaean. I have been in Girl Scouts for 12 years and I am currently interning with Buffett and Beyond.