The North Carolina Executive Mansion is the official residence of the Governor. Some of his top advisors and colleagues could lose re-election in November, including the Governor himself. (Photo courtesy of Wikimedia Commons.)
North Carolina's State Row offices, or the NC Council of State, are all going to be on the ballot this November, most all of the races for these offices are extremely competitive. The individuals who make up the Council of State are the Governor, Lieutenant Governor, Attorney General, Secretary of State, Superintendent of Public Instruction, Auditor, Treasurer, Insurance Commissioner, Labor Commissioner, and Agricultural Commissioner.
Each office is up for re-election every four years, always coinciding with the Presidential election. With 2020 shaping up to be one of the most competitive elections of our lifetime, people are paying much more attention to these races than four years prior. 
Governor
CNalysis Rating: Likely Democrat
Before serving as Governor, Roy Cooper served in both chambers of the legislature, then serving four terms as Attorney General. Cooper defeated former Governor Pat McCrory by a slim 10,000 vote margin in 2016. Now in his first term, Cooper has had to govern against a Republican led General Assembly. Soon after he was sworn into office, the legislature voted to strip Cooper of many of his powers, making the North Carolina Governor one of the weakest in the country. 
Dan Forest was first elected Lieutenant Governor in 2012 after defeating Democrat Linda Coleman by a slim 7,000 vote margin. Forest won re-election against Coleman again in 2016, this time by a more comfortable seven point margin. This race should be one of the most competitive in the country but poll after poll has shown Cooper with usually a double digit lead. 
This popularity is mainly due to Cooper's exceptional handling of the Coronavirus pandemic. Another reason could be Forest's extreme views. Forest has advocated multiple times for schools to open back up at full capacity, as well as attending anti-mask and lockdown protests in the beginning of the outbreak. Usually being far-right wasn't a problem for Forest since not many voters do deep research into Lt. Governor candidates, but it seems as though those same views are sinking his bid for Governor. 
Lt. Governor
With current Lieutenant Governor Dan Forest being term limited out and opting to run for Governor, this is an open seat which both parties are seriously contesting. 
On the left, Yvonne Lewis Holley is a current Representative in the State House, representing North-Central Raleigh since 2013. Holley has touted her background in Civil Rights, her father being the first Black TV broadcaster in the Triangle area. Holley also attended Enloe High School during its process out of segregation.
On the right is Mark Robinson. Robinson first garnered attention from the right in 2018 after a passionate speech speaking out against gun-control measures in Greensboro. Robinson would be much like his predecessor in ideology. Robinson was also found shaking hands with anti-lockdown protestors in the beginning of the pandemic, and in March called COVID a "globalist conspiracy theory to destroy Donald Trump."
Both Holley and Robinson surprised their respective parties with their primary wins, beating out much more well funded candidates. Due to these upsets, whoever wins will make history and become the states first Black Lt. Governor. As it stands now Robinson has $293,407.96 cash on hand compared to Holley's $220,402.93.
Attorney General
CNalysis Rating: Lean Democrat
Josh Stein is a former Wake County State Senator that ran and won to succeed Roy Cooper as Attorney General in 2016, winning by about 20,000 votes. Stein has recently been in the spotlight for continuously rebuking the President's suggestions towards voters about how they should vote twice or show up to polling locations in North Carolina to see if their votes are counted. Republicans landed themselves a very solid candidate in Jim O'Neil. O'Neil has been the District Attorney for the left-leaning Forsyth County since 2009, a testament to his ability to win crossover support. 
An O'Neil win would be historic, since it would be the first time a Republican has held the office since 1901. Stein will be very tough to beat, since he has a whopping $5,758,509.03 cash on hand, compared to O'Neil's $116,396.72.
Secretary of State
CNalysis Rating: Likely Democrat
Elaine Marshall has proven herself to be a fixture in North Carolina politics, having served as the state's Secretary of State since 1996. Marshall brought the office of the Secretary of State into the 21st Century by introducing e-commerce and providing online registration for lobbyists and businesses. Marshall has also had a history with the Senate, having run for a North Carolina senate seat in both 2002 and 2010, being unsuccessful both times. Marshall was the best performing Democrat in the state in 2016, winning re-election by about a four percent margin. Marshall faces E.C. Sykes in November.
Sykes is a business leader and former CEO to multiple businesses of varying sizes. Sykes was also the Executive Director of Faith and Religious Liberty on the Ted Cruz 2016 presidential campaign. Marshall will be very hard to unseat, having been in office for two decades, but Sykes is a professional and experienced opponent. Marshall reported $282,291.44 cash on hand in the second quarter, compared to Sykes $65,103.29.
Auditor
CNalysis Rating: Safe Democrat
Beth Wood has been the state Auditor since 2008. Wood has created quite the rigid image of herself in her time as Auditor, being unafraid to call out and investigate any sort of money mismanagement among state agencies. Wood faced her closest race in 2016, only winning re-election by around 6,000 votes, but this time is bound to be much easier for her. Republicans nominated Tony Street, a Republican Brunswick County Water Board member, to run against Wood.
Personal information about Street, like his occupation outside of a board member, is sparse, but one thing that isn't lacking information is his criminal record. Street served six months probation for stalking charges from 2017. Street also has assault and refusal to obey an officer's orders charges on his record, none of which he's faced conviction for. To say Wood will have it easy this November is an understatement. 
Treasurer
CNalysis Rating: Lean Republican
Ronnie Chatterji is a professor at Duke University's Fuqua School of Business and Sanford School of Public Policy. Chatterji also served as a senior economist in the Obama administration, as well as a member of the Governor's Entrepreneurial Council. Chatterji narrowly won his primary against Charlotte City Councilwoman Dimple Ajmera, winning 35.8% to Ajmera's 34%.
Dale Folwell is the incumbent Republican Treasurer, having won by a margin of around five percent in 2016, which in North Carolina is a comfortable margin. Folwell rode the negative sentiment towards the previous Democratic Treasurer, Janet Cowell, to victory. Before becoming Treasurer, Folwell served four terms in the State House, representing suburban Winston-Salem. Folwell has earned the endorsement of the State Employees Association of North Carolina for his second term, mainly due to his success with balancing the state's pension fund. Chatterji has $276,574.86 cash on hand, with a $150,000 outstanding loan, while Folwell has $240,396.37 cash on hand, with a $310,000 outstanding loan. 
Insurance Commissioner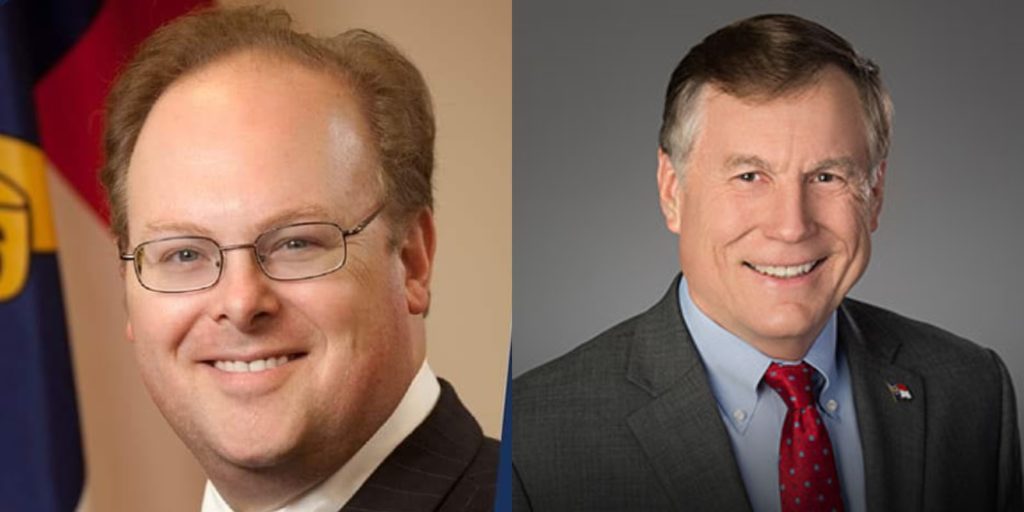 Wayne Goodwin has led the North Carolina Democratic Party since 2017. Goodwin also previously served as Insurance Commissioner from 2008-2017, and before that he served in the State House, representing Richmond and Stanly Counties. Goodwin lost in 2016 to Mike Causey, by a margin of about one percentage or 40,000 votes. Mike Causey is the state Fire Marshal as well as a military veteran.
Causey made headlines last year for his cooperation with the FBI to thwart a conspiracy between Greg Linberg, an insurance tycoon executive, and Robin Hayes, the leader of his party in a move that even the most liberal of activists called brave. Receipts had shown that Linberg had donated thousands of dollars to Dan Forest and Wayne Goodwin. Goodwin reported $274,002.90 cash on hand in the second quarter, while Causey filed $124,511.17 cash on hand.
Superintendent
Dr. Jen Mangrum is a professor at the University of North Carolina Greensboro. She attended UNCG to do her dissertation for a PhD, which she wrote on the benefits of Paideia seminars. Mangrum currently serves on the Board of Directors for the National Paideia Center. Before running for Superintendent of Public Education, Mangrum ran for the State's 33rd Senate district against Phil Berger, the Republican Senate President. However, the district had a very deep Republican lean, and Berger went on to win by about 28 points.
Catherine Truitt was an English teacher for ten years, teaching both middle and high school. In 2015, Governor Pat McCrory appointed Truitt to be his senior economic advisor. As of now, Truitt serves as Chancellor to Western Governors University in Durham. This is an open seat after incumbent Republican Superintendent Mark Johnson unsuccessfully ran for Lieutenant Governor. To say both of these women have more than enough qualifications to be Superintendent would be an understatement. Mangrum filed $113,963.39 cash on hand in the second quarter, as Truitt filed $32,185.42. 
Agriculture Commissioner
CNalysis Rating: Lean Republican
The two candidates in this race couldn't be more different. Jenna Wadsworth was first elected in 2010 at the age of 21 to a four year term on the Wake County Soil and Water Conservation District Board of Supervisors. This was a historic victory not only because of her age, but also because of her still attending North Carolina State University when she won. Since then she has won two more terms, the latest being in 2018, winning with 34.6 percent of the vote. Wadsworth grew up farming and still farms to this day, often posting the produce she's grown on her many social media sites. If elected, Wadsworth would make history again by becoming the first LGBTQ state-wide office holder, as she identifies as bisexual. 
Steve Troxler, like Elaine Marshall, has become a bit of a fixture in North Carolina politics. A tobacco farmer, Troxler was first elected in 2004. Since then he has usually been re-elected by comfortable margins, the largest being in 2016 when he won by 11 points, a North Carolina landslide. While defeating Troxler is quite the uphill task, Wadsworth is probably one of the most serious opponents he's faced in a while. At the end of the second quarter, Wadsworth filed $16,790.50 cash on hand, while Troxler filed $22,326.90 cash on hand.
Labor Commissioner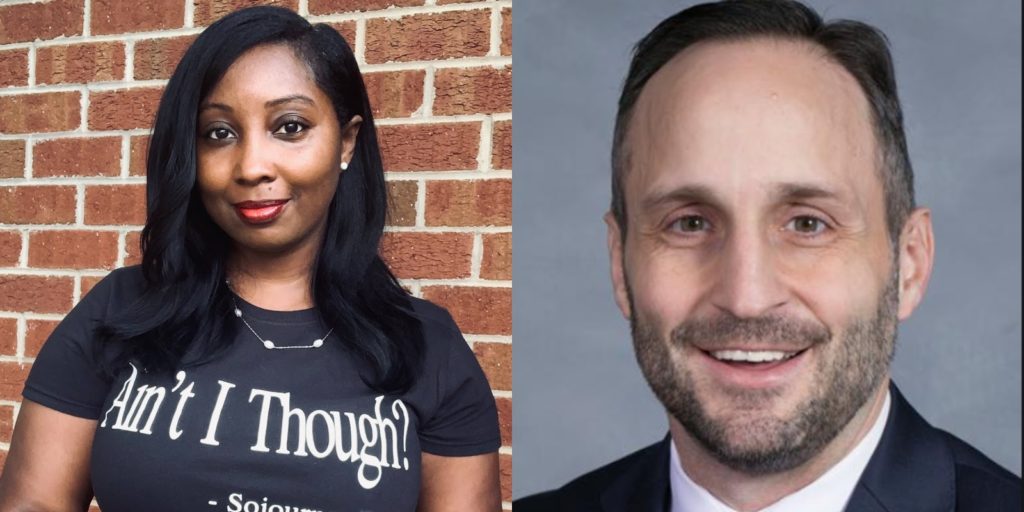 Jessica Holmes is currently a member of the Wake County Commission, representing parts of Cary, Morrisville, and Apex. First elected in 2014 to a two-year term, Holmes is currently serving the remainder of her third term on the Commission. Holmes is a workers' rights attorney. She is the chair of the commission, the youngest person to hold the position. 
Josh Dobson is currently serving out the remainder of his fourth term in the State House of Representatives.  Before Dobson got elected to the House, he served as a McDowell County commissioner. In the State House, Dobson serves as the Chairman of the Appropriations Committee. 
Both candidates have expressed interest in raising the minimum wage to $15, but Dobson has only publicly expressed support for the raise for state employees. This is an open seat after incumbent Labor Commissioner Cherie Berry decided to retire after 20 years in office. Berry has earned the nickname "elevator queen" since pictures of her face are in all elevators across the state, as well as workers' rights posters. This gives the Labor Commissioner a proven name recognition advantage among voters. Holmes filed $189,775.55 cash on hand in quarter two, while Dobson filed $20,358.28.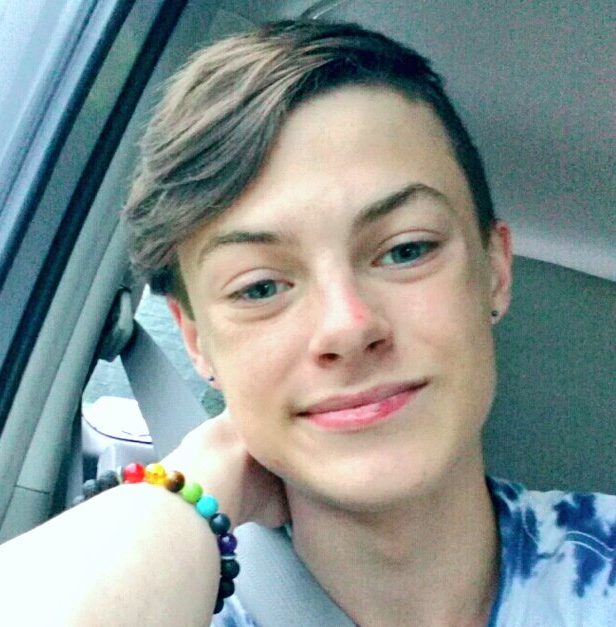 Hi! My name is Jacob Smith and I am a staff writer for The Mycenaean. I am also a political activist and volunteer.