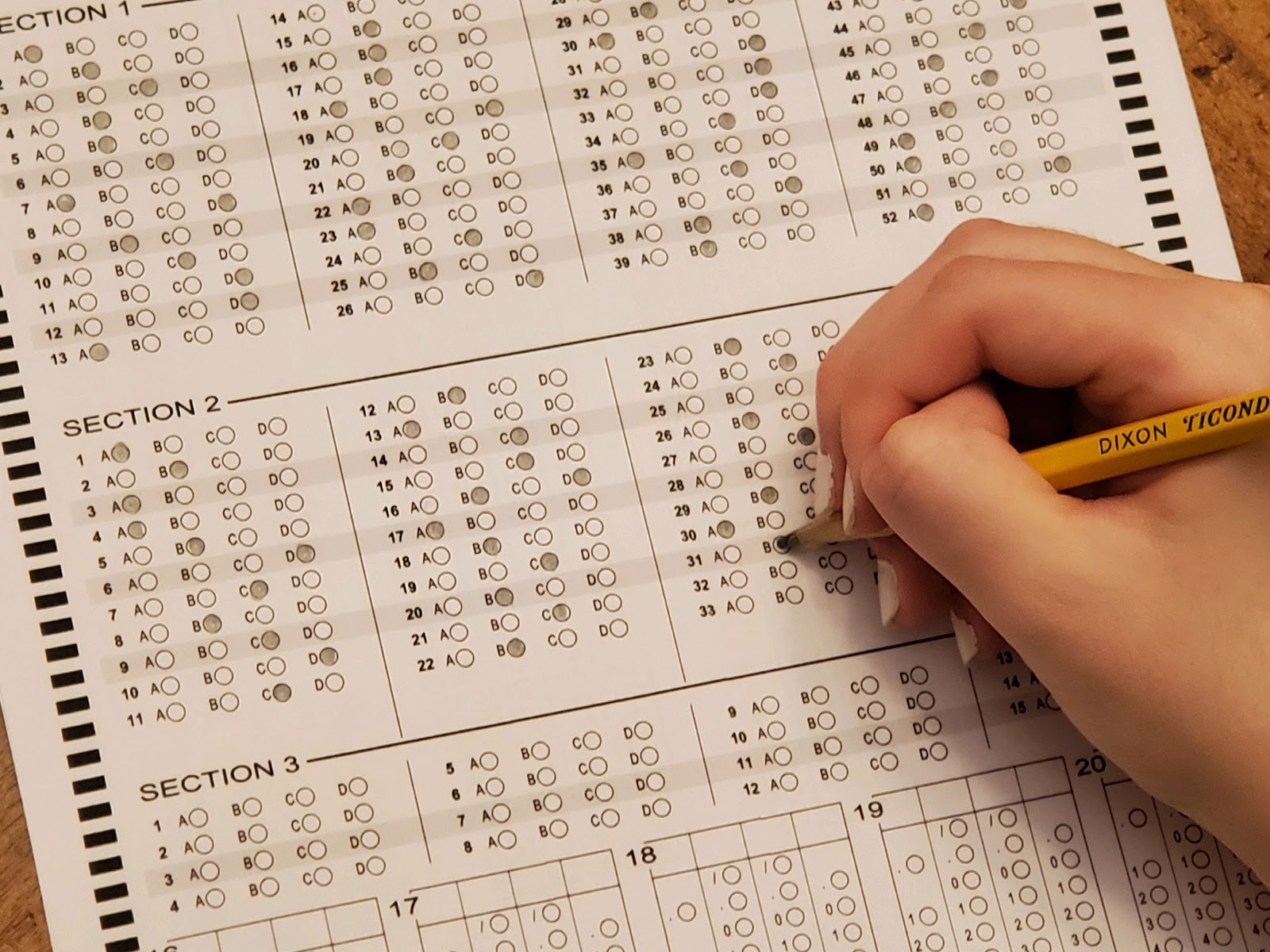 Student practicing for the SAT. Using a #2 pencil to fill in a bubble sheet in preparation. (Photo courtesy of Sydney Kaelin)
The SAT remains an important part of the college admissions process for millions of students. But, like everything else during COVID-19, organizers adapted their procedures to adhere to necessary safety precautions.
Before COVID-19, prospective test takers' preparations for the SAT included bringing pencils, an admission ticket, ID, and a calculator. Now, test takers, proctors, and volunteers must wear masks in accordance with precautions the SAT administration put into place.   
Last weekend I arrived at Millbrook High School, the closest testing center, promptly at 7:45 a.m. Several hundred students stood in line, calculator, pencils, and paper in hand. Everyone wore masks.
I stood outside for over half an hour in the long line of several hundred other masked students, inching my way towards the doors. Halfway down the line, a volunteer took my temperature, working with others like a well oiled machine to get through every student in a timely manner. 
Even with administrators' efforts to process everyone quickly, the SAT started around thirty minutes after the scheduled time due to the large number of students. No one asked me any questions regarding symptoms or contact with infected people, despite hearing otherwise. This is likely due to the already late starting time.
In contrast to a normal packed classroom of twenty or thirty students, I took the test in a room with only eight other students. The desks were far enough apart to comply with social distancing guidelines, decreasing the chance of distraction from a crowded room.
Coming into the test, I was apprehensive of wearing a mask for four hours, especially since this was my first time taking the SAT. However, my disposable mask allowed for good airflow, making for a semi-pleasant testing experience. Likewise, the environment was quiet and non-disruptive due to the small number of people in the room.
When the test ended, I felt a sense of relief and accomplishment. Regardless of my concerns, I managed to make it through the abnormal testing experience with preparation and patience.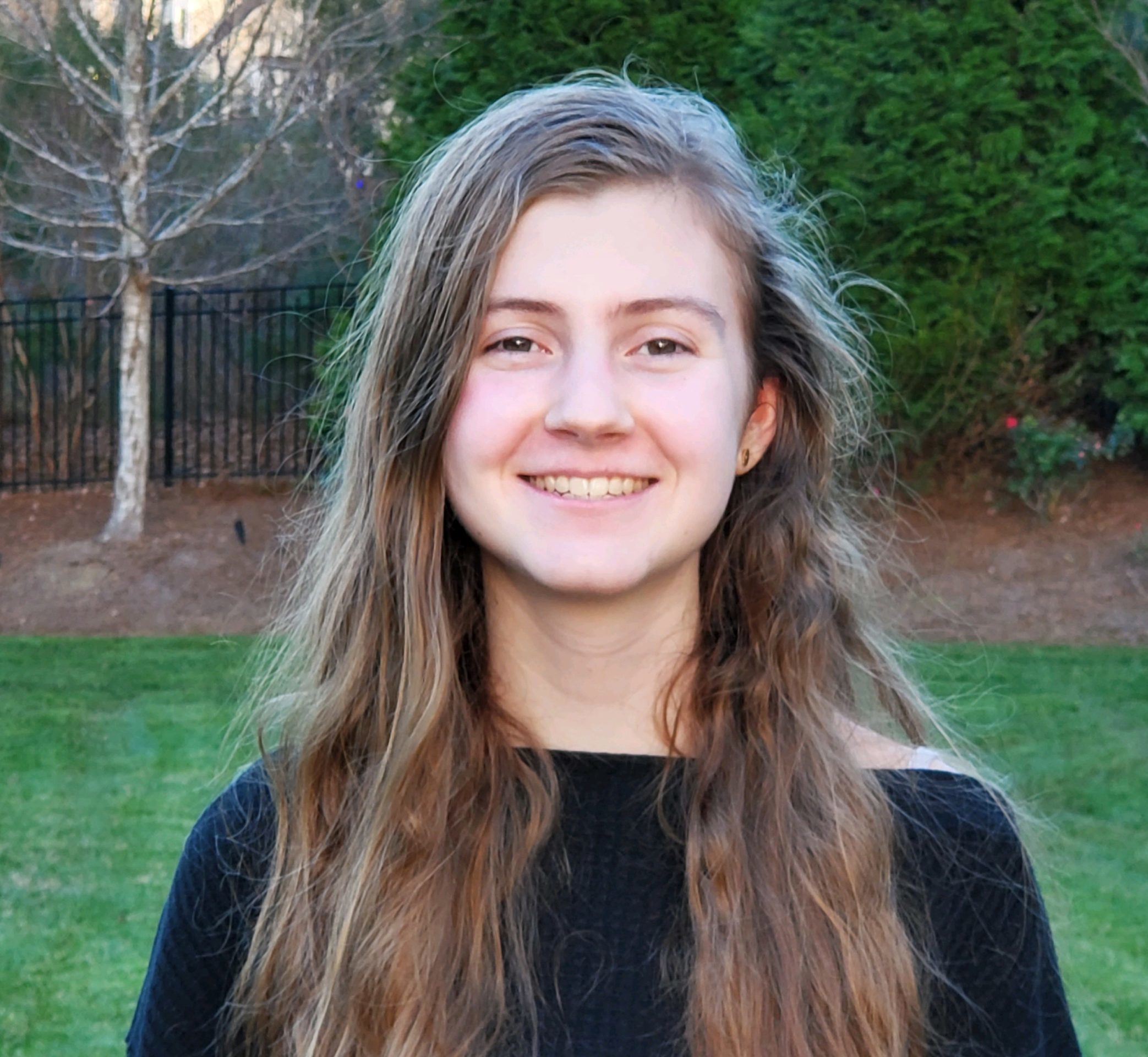 Hi! My name is Sydney and I am a staff writer for The Mycenaean. I am also a member of Key Club and Co-President of the Food Club Bank. I'm the last of six Kaelin family members to go through Leesville.