The comedy horror Hubie Halloween is now available to watch on Netflix in honor of the upcoming spooky season. (Photo courtesy of Alexis Mast)
With there being minimal movie releases during the year of 2020, on October 7, Netflix released the highly anticipated movie collaboration between Netflix and Adam Sandlers's production company Happy Madison Productions, Hubie Halloween.
The American comedy horror attempts to produce a lot of comedy out of its main characters who are played by beloved actors including Adam Sandler, Julie Bowen, Kevin James, Maya Rudolph, Noah Schnapp and the list continues. The movie intrigued viewers from all over the country, so-much-so, that Hubie Halloween became the number one watched movie on Netflix.
Like in any typical Adam Sandler movie, the main character, Hubie, is a well-meaning good guy in his hometown, Salem, Massaschussets. Hubie is the center of spiteful pranks but takes it all in stride. From the opening scene, it was easy to predict that Hubie will save his hometown of Salem from Halloween horrors and even score himself a girl in the end. 
In the plot of the movie, Hubie Dubois spends his time during Halloween monitoring his hometown, as the not-so official "Halloween helper." On this specific Halloween, there is a convict who had absconded from the local mental institution the same time as a strange new neighbor moved in next to Hubie.
Even though Hubie is ridiculed by his entire town, he still makes a point to look for all the people who went missing Halloween night. As his town's "Halloween helper," he felt that it was his duty to figure out the missing person cases and save the missing locals he knew.
The Netflix collaboration is a great family night movie because of its happy medium between horror and Halloween fun. There are plenty of PG jokes for young kids, but also some suggestive content for adults, considering the movie is rated PG-13. 
Though the movie is a comedy horror, it is also a mystery. It's rated PG-13 much less because of gore, blood, or violence, but rather the crude dialogue. If your child is mature enough to handle grown-up content, then the actual theme and movie are very followable and kid-friendly. Not to mention that the movie is stacked with many familiar Disney Channel actors, including Paris Berelc, Bradley Steven Perry, Karan Brar, China Anne McClain, and Peyton List.
The cast is composed of a mix of the Friday Night Live and Saturday Night Live hosts, actors from original Disney Channel movies and series, and fan-favorites from popular movies from the 2000s. These well known faces might have been what saved the movie from all the reviews saying "it wasn't funny." 
In my opinion, it was visually noticeable how large of an attempt the movie producers made to have viewers laugh. Unless you guffaw out loud at gags, farts, feces, or urine, the collaboration may let down your expectations. Lines from the movie like, "did you go pee pee in your sleepy" or "I don't have any kids as far as I know" were typically the extent of the laughs.
Online movie critics for Hubie Halloween included a rating of 51% on Rotten Tomatoes, 2/5 on Common Sense Media, and 5.2/10 on IMDb. Reviews of the movie ranged from comments like "Nobody plays a kind hearted but simpleminded character like Sandler" to "Sandler surely produced a mildly offensive juvenile celebration of cheap scares."
I, on the other hand, agree that the movie had some offensive, stereotypical content like Hubie's lisp and his older mother's sexual T-shirts, but the movie was also an attempt to recreate a cheesy, not-so-horror movie like Otis or Scooby-Doo.
Despite the corny and questionable comedy in the Adam Sandler movie, it was something new for the public to dwell on considering there were very few movie releases this past year. The movie was stacked full of famous actors and actresses, as well as quotes from other Adam Sandler originals that allowed the viewers to dig deep into old memories of Halloween Classics and nostalgic throwbacks.
Hubie Halloween, as corny and controversial as it was, was a unique form of a comedy movie and full of familiar faces that gave the public something to watch with their families during a rather boring year.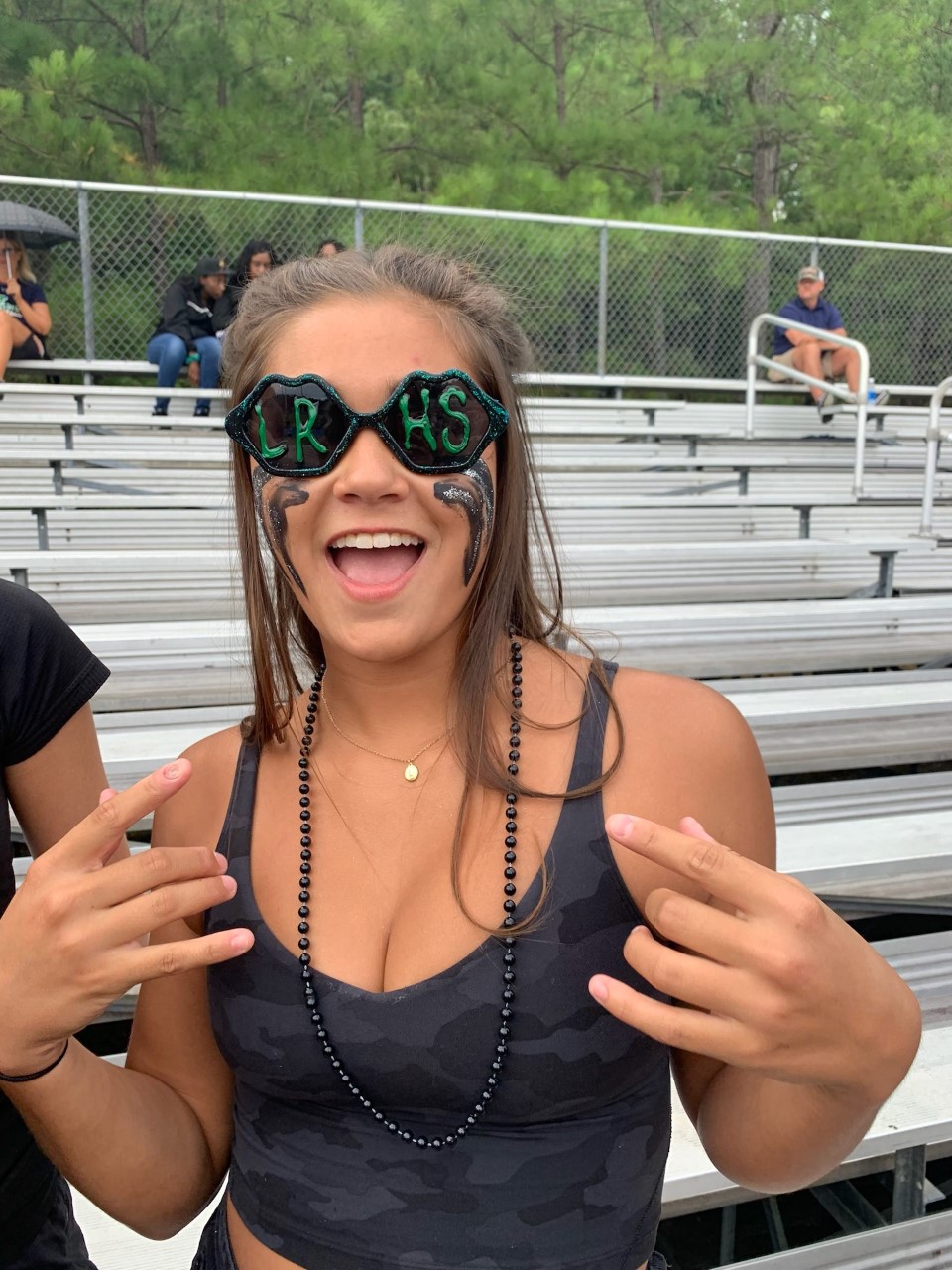 Hi! I'm Alexis Mast, but I answer to Lex as well. I'm a year round and high school swimmer whose been in Newspaper class since sophomore year. I write about anything, everything, and trending Leesville news.