Goodwill is one of the most popular thrift stores in the United States. You can donate your items and shop around through other donations at every location. (Photo Courtesy of Lyric Chassin)
Thrift shopping is a great way to build a wardrobe inexpensively and sustainably. Thrifting offers a unique selection of clothing and other items that you can't find anywhere else. Vintage items that are no longer produced and items from today's popular fast fashion stores are often available in thrift stores. Thrift stores are great alternatives to supporting clothing stores that use child labor and environmentally damaging production processes to create their clothes. Click here to read more about why thrift stores are an ethical and sustainable option for shopping.
Thrift stores can be extremely overwhelming when it comes to finding good items to purchase. With tens of rows and bins scattered throughout the store, it can be difficult to know where to start. Here are some thrifting tips and tricks for beginners to guarantee a successful shopping trip:
Plan Ahead
Setting aside an extended amount of time for your thrifting expenditure ensures that you will be able to search as much as you like. If you are in a rush while shopping, it makes it that much harder to find items you like. Looking with a relaxing mindset and even some music playing in headphones makes the experience much more enjoyable.  
Know What You Want
The sections of the thrift store are usually organized by color and clothing type. It doesn't hurt to have an idea of what you are wanting to find. Items that you would potentially overlook can stand out more if you keep in mind what you would like to purchase. This also helps you avoid spending money on unnecessary items.
Keep An Open Mind
In addition to knowing exactly what you want, you should also keep an open mind while shopping. Some items you may never consider to be a part of your wardrobe or fit you right, but sometimes the unexpected pieces are the best finds. Not all thrift stores have dressing rooms open because of COVID, but if they do and you feel comfortable, take advantage of it. Testing out the look and fit can help you eliminate items and narrow it down to what you want to buy.
Experiment
The thrift store is the perfect place for trying new things. When deciding if you want to incorporate a new style of clothing into your wardrobe, never buy it brand new for full price. You can find extremely unique and quirky pieces at the thrift store for insanely cheap prices. You will save yourself money; if you don't like the style, you will be grateful you didn't blow a bunch of money on it.
Basics
In addition to the surplus of unique pieces, thrift stores are overflowing with basic pieces. Basic pieces aren't super expensive in other stores, but they can add up quickly. If you substitute your plain t shirts and sweaters with the plain items from thrift stores you can save a lot of money and get more basics for an even cheaper price than you would at any fast fashion store.
Look Everywhere
Checking every section prevents you from missing anything. Thrift stores aren't always the most organized; people put things back wherever they want. If you only want a pair of jeans, scanning through the shirts section doesn't hurt. This same idea goes for the gender section too. Although clothing style has no gender, the men's section may harbor styles that many consider more feminine, vice versa. Don't stray away from any sections, regardless of the gender labels on the clothing. 
Discount Days
Some thrift stores have colored tags and designated days where a specific color is 50% off. Doing your research on what stores have these days and what those days are lets you know what the best days are to go. Always try to do your thrift shopping on discount days in order to save even more money.
If you follow all of these guidelines, you are sure to find some great pieces in your thrift store. Thrifting doesn't have to be stressful; if you know how to look, it can be really exciting!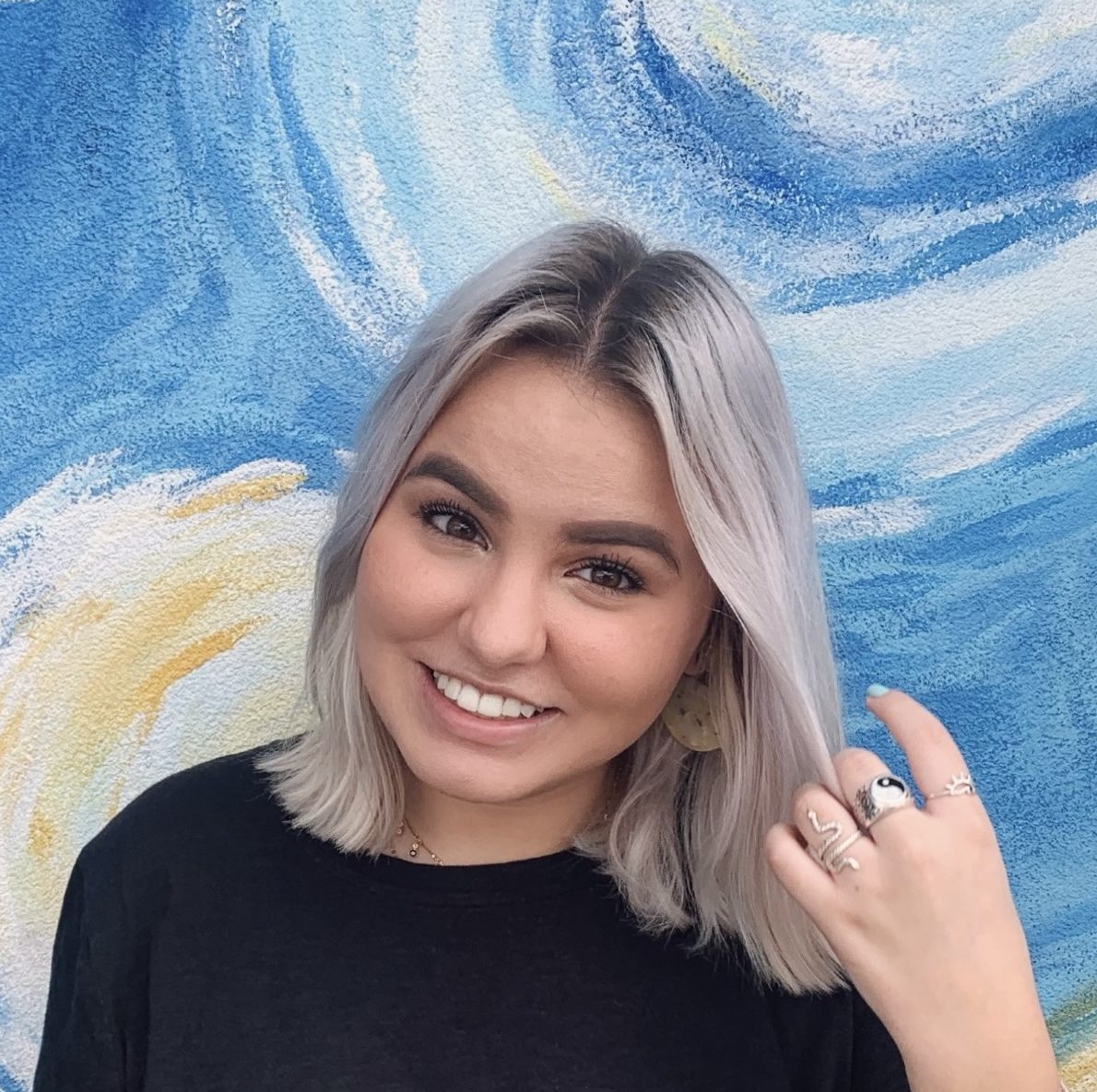 Hi! My name is Lyric and I am a senior editor and the website editor for The Mycenaean. I am also Vice President of Quill and Scroll Society, Makeup Crew Head, and a member of National English Honor Society.