The Leesville football team players have been getting creative with how they've been staying in shape since they are unable to practice with their teammates. Many Leesville football players from past years are competing in club football teams outside of the Leesville athletics program. (Photo Courtesy of Jack Short)
As of the last WCPSS update, the Leesville football team is not permitted to train together until February 8 due to COVID-19.
All voluntary workouts and practices have been suspended indefinitely after careful review of COVID-19 trends in Wake County according to the Leesville Road High School athletics page. The football players have been getting creative with how they plan to be ready for their season to come.
With the Leesville football team making it to the state championship game last season, the spotlight for Pride athletics is on them in their upcoming season. The student-athletes are responsible for training on their own in order to be prepared for it.
"There are no excuses when it comes to getting better. I see this time off as a gift to push myself in the weight room and in sharpening my skills," said Jack Short, a Leesville JV football player, via text message. He explained how building relationships with the boys who plan to play on the team is also a very big part of training during this restricted time.
Another way some of the football players have been staying in shape is through a program called "7 on 7" said Tyler Lassiter, a Leesville Varsity football player, via text message. "Quarterbacks, wide receivers and running backs, going against linebackers, safeties and corners to play football and keep in touch with the game." 
Tyler, along with many other Leesville football players, participated in the 7-on-7 club teams in order to stay close to the game of football during their time away from the team.
COVID-19 has stumped the athletics world and prevented numerous sports from team training and competition in its respected season. The Leesville football team players have been trying their best to keep in shape but also remain safe during this timespan of setbacks.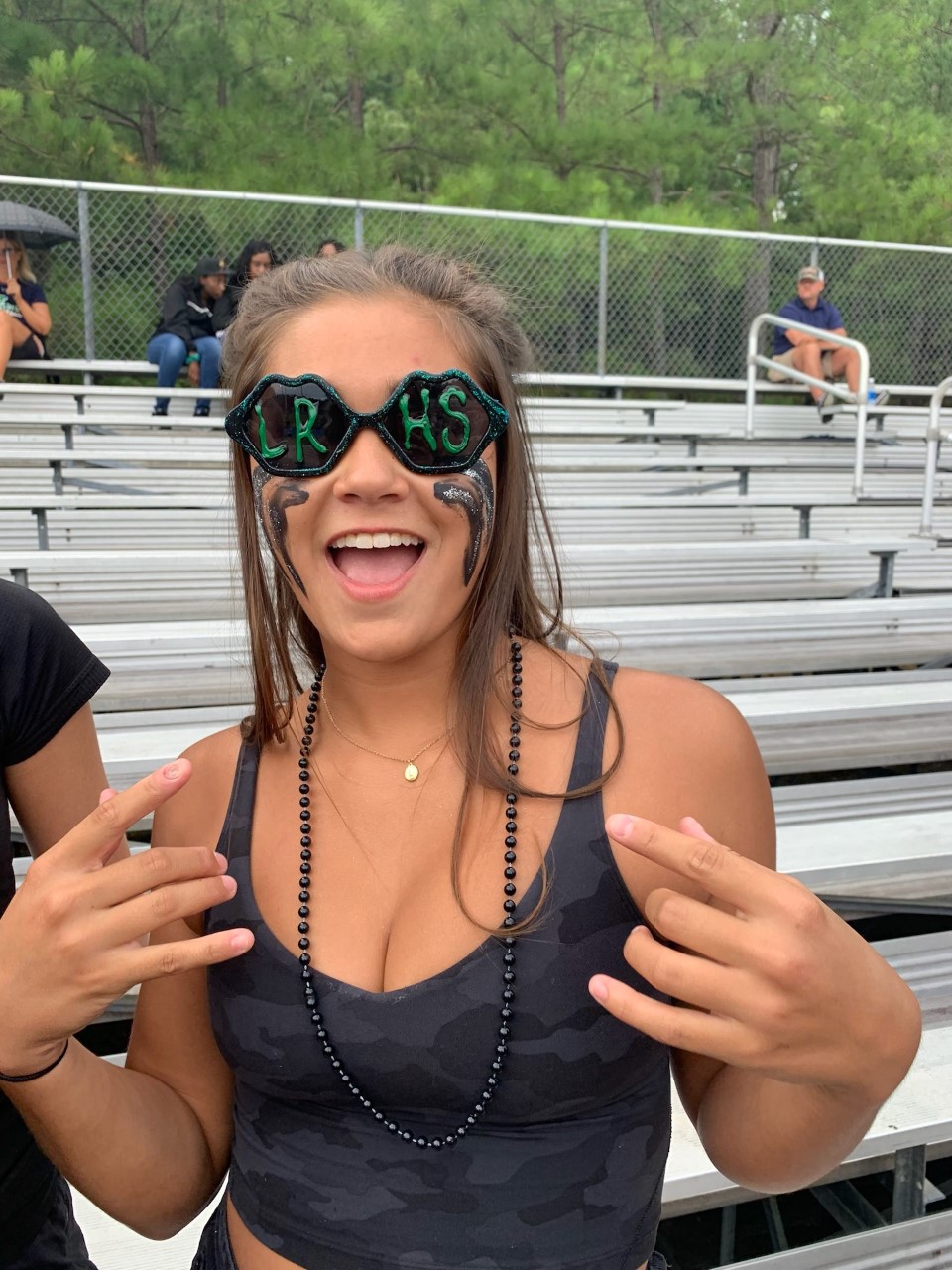 Hi! I'm Alexis Mast, but I answer to Lex as well. I'm a year round and high school swimmer whose been in Newspaper class since sophomore year. I write about anything, everything, and trending Leesville news.