Student council elections were held on September 8-9th, 2020. Some positions resulted in ties and campaigning was harder due to virtual school. (Photo Courtesy of Amelia Collado)
Leesville Road High School student council elections were held this past week. Many students ran for positions in office, but COVID-19 had the election running differently this year. Virtual school made campaigning harder and  forced the whole voting process to be moved online 
At Leesville, the student council consists of a class and executive (the whole school): President, Vice President, Secretary, Treasurer, and Sergeant in Arms. Students can vote for candidates running in their own grades as well as candidates running for executive positions. 
Jeslyn Camilo, a sophomore at Leesville, is running for her class president. "I'm running for president because I love leading people, I want to keep students engaged in school even though we're stuck with online learning", said Camilo over the phone, but this year campaigning was a challenge. 
Virtual Academy and Plan B caused problems because candidates couldn't engage with students in person. The majority of campaigning was done over social media. While this is effective for most students, the ones that aren't present on social media could not be reached. 
Another challenge some candidates faced was a tie. After Wednesday's results, some candidates were informed they tied with their opponent. This left those students with one more day to gather support before a runoff poll. 
Kathryn Deary, a junior at Leesville, running for the executive secretary, "I couldn't talk to students in person to where they wouldn't dismiss me and I could answer any questions or help them vote", said Deary over the phone. When faced with this challenge Deary said, "I made my campaign more intense: dm'ing, calling and texting people that I wouldn't usually talk to". 
Virtual Learning caused another challenge the student body had to adapt to — finding different ways to participate in extracurricular activities. Although campaigning looked very different this year, students found a way to overcome adversity and participate in a successful election.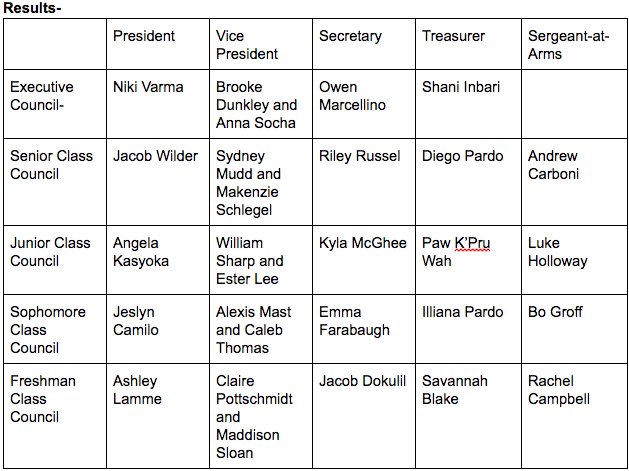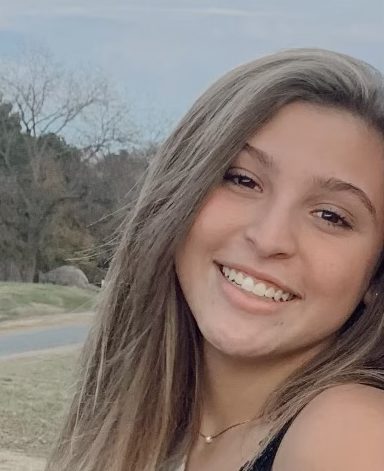 Hi! My name is Amelia and I am a staff writer for The Mycenaean. I also play club volleyball and enjoy spending my free time with friends and family.