A photo of "The Charli Cold Brew" from the Dunkin' off of Strickland Road. This drink is available for a limited time on the Dunkin' Donuts menu nationwide. (Photo Courtesy of Alexis Mast)
Charlie D'Amelio, a sixteen year old Tiktok star, had her drink order at Dunkin' Donuts put on the menu and available for order on September 9. 
Charli D'Amelio partnered with Dunkin' Donuts to bring"The Charli Cold Brew" to storefronts nationwide. The drink is a cold brew coffee with whole milk and three pumps of caramel swirl. It's available at restaurants and for preorder on the chain's proprietary mobile app.
Charli D'Amelio currently has over 85 million followers on the TikTok app and a net worth of about $4 million according to News Daily. She uses her social media platform to dance and create videos for viewers of all ages. The Dunkin' Donuts official account on Tiktok noticed her after she posted about her love for the company and fans tagged Dunkin' numerous times in her comments.
"There's always those few seconds of music before a dance starts, and I'm super awkward sometimes, so I would just take a sip of coffee before I started dancing, and people started to associate me with it," Charli told People. Now her association with the drink has merged into a partnership and even a contest called the #CharliXDunkinContest where her fans can win a chance to video chat with her if they purchase her new drink. 
The typical online reviews of the drink consist of positive comments about its sweet flavor and general healthiness. Meanwhile, Sophia Addonizio, a sophomore at Leesville who was eager to try the hyped up drink said, "The drink was just like any normal iced coffee from Dunkin. I don't understand the hype," via text message. 
The new Dunkin' cold brew coffee is taking over the internet and Charlie D'Amelio's fans showed very high interest in it.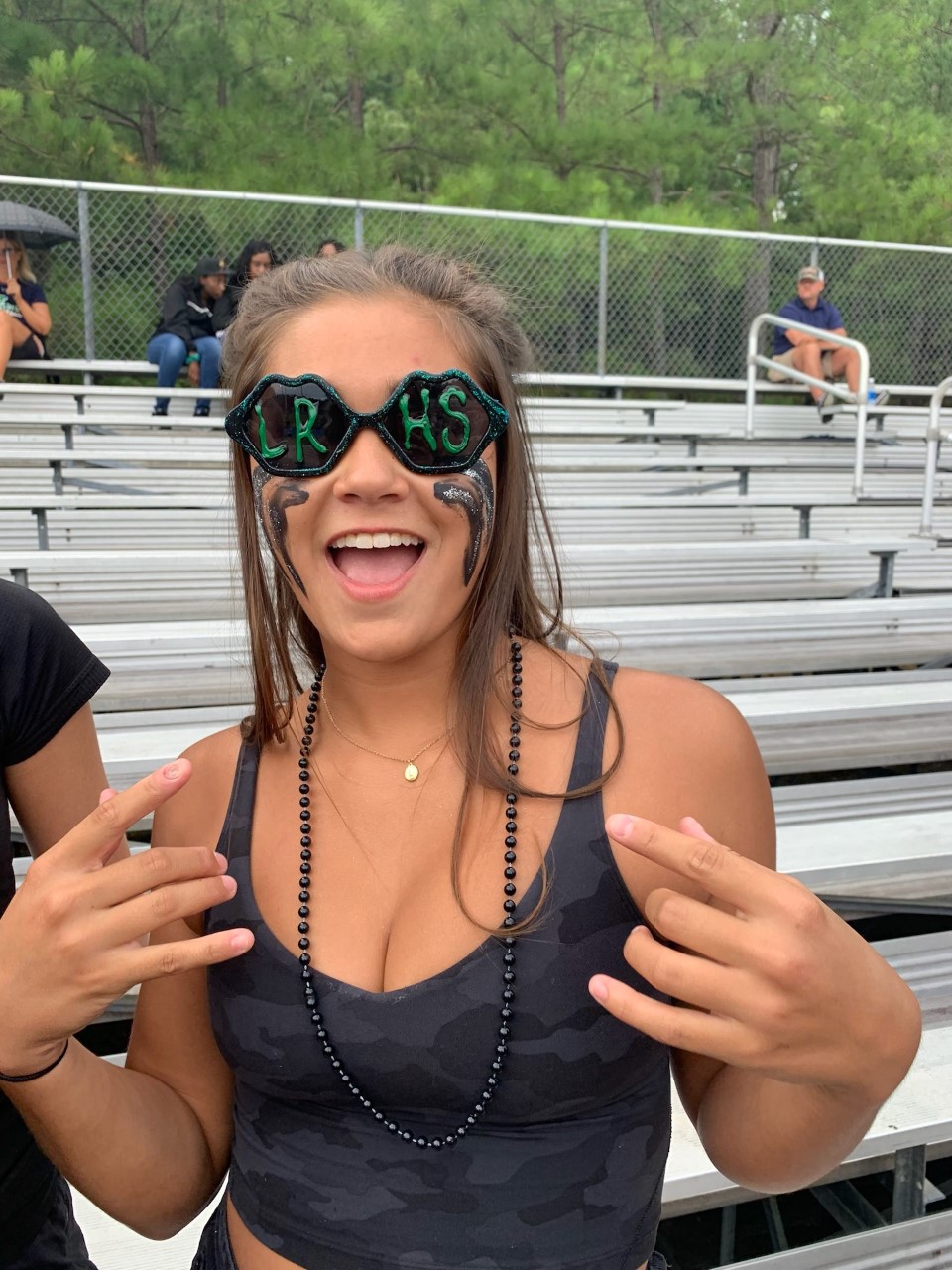 Hi! I'm Alexis Mast, but I answer to Lex as well. I'm a year round and high school swimmer whose been in Newspaper class since sophomore year. I write about anything, everything, and trending Leesville news.