Democrats just barely broke the Republican supermajority in the NC State Senate in 2018, keeping Republicans one seat from the key two thirds of the chamber. While it will be an uphill climb, Democrats are hoping to win back the State Senate for the first time since 2010. (Photo courtesy of Wikimedia Commons.)
Democrats have been slowly regaining ground in the North Carolina State Legislature after they lost power in both chambers in 2010. 2018 saw them break the Republican supermajorities in both the House and Senate. The Senate was close, Democrats flipped six previously Republican-held seats, taking the chamber's composition from 35-15 in Republicans favor to 29-21 in Republicans favor. 2020 will be tough for Senate Democrats, they'll have to play offense to try and flip Senate seats while also losing none of their own. Losing just one Democratically held seat could result in Republicans winning back the supermajority in the chamber. That however is unlikely, as CNalysis projects that Democrats will flip at least two seats. Including those two seats, Democrats will have to flip five seats in all to gain control of the chamber, four if they lose the Lieutenant Governor's office.
SD-39
CNalysis Rating: Safe Democrat
SD-39 is entirely within Mecklenburg County and lies on the border with South Carolina. The district includes parts of Charlotte and the town of Pineville. After the redistricting process, the district lines shifted from a Trump district to a district that Clinton won by twenty points. The previous incumbent of this district resigned after a successful bid for Congress, and the appointed senator decided not to seek a full term, so this district currently has no incumbent. Deandrea Salvador is a Democrat and the CEO of the Renewable Energy Transition Initiative, a nonprofit that educates communities and leaders about energy conservation. Joshua Niday is a Republican and former candidate for the NC State House in November. As they are the only Democrat and Republican running, they will face each other in the general election, but with the partisan lean of this district being heavily Democratic, Salvador will most certainly be a state senator in January of 2021. This is the first of Democrats' projected flips in the chamber.
SD-18
CNalysis Rating: Tilt Democratic
SD-18 includes all of Franklin County and parts of northeast Wake County. The district includes Wake Forest and Knightdale, as well as the towns of Louisburg and Rolesville. After redistricting, the district lines shifted to be friendlier to Democrats, becoming a district that Governor Cooper won by about three points. After the incumbent announced his retirement, the race became wide open. Sarah Crawford is a Democrat and nonprofit organizer. She ran for this district in 2014 as well but lost to then-incumbent Chad Barefoot. Larry Norman is the Franklin County GOP Chair. Norman narrowly beat out Scott McKaig, a business professor, in the Republican primary after attempting to portray himself as more of a conservative than McKaig. Crawford is the favorite in this Clinton and Cooper won district for many reasons. The biggest being that Crawford has heavily outraised Norman, raising $72,000 to Norman's $1,100. The second is that the area of Wake Forest and its surroundings have seen big leftward swings in recent elections. This is the second district that's CNalysis projects will flip blue.
SD-09
CNalysis Rating: Tossup
SD-09 encompasses almost all of New Hanover County. This district includes the City of Wilmington, as well as the towns of Carolina Beach, Kure Beach, and Wrightsville Beach. Harper Peterson is a former Wilmington mayor and the Democratic incumbent of this district that he flipped in 2018. Peterson defeated Mike Lee, the former Republican incumbent senator and a real estate attorney. Real estate is a common profession among Wilmington politicians, Peterson also has a history in it as well as the mayor and several County Commissioners, it's an issue that's important to Wilmington residents. Lee is running again to regain his seat, and putting up a tough fight so far. Both candidates have substantial fundraising numbers, but Lee has the edge, having raised $140,000 compared to Peterson's $112,000. However, Democrats are hopeful. New Hanover County has seen leftward trends in recent years. 2018 saw Democrats flip the County Commission, flip the State Senate district, and the county went blue on the Congressional level.
SD-01
CNalysis Rating: Tilt Republican
SD-01 encompasses Camden, Chowan, Currituck, Dare, Gates, Hertford, Hyde, Pasquotank, Perquimans, Tyrell, and Washington Counties. The district includes Elizabeth City and the towns of Kitty Hawk and Edenton. Bob Steinburg is the Republican incumbent of this district, being first elected in 2018. Steinburg's first election was unexpectedly close, prompting Democrats to try and contest this Outer Banks district. Tess Judge is a Democrat and local businesswoman with strong family ties within the district. Judge is the wife of the late Warren Judge, a longtime Dare County Commissioner. Judge ran for a state house district that includes parts of the Senate district, but lost by about ten points. Democrats are hopeful about Judge's candidacy because while she did lose by ten points in 2018, she still outperformed her district's partisan lean by about fifteen points. Judge flipped usually red Dare County, which is the second largest county in SD-01. If Judge can garner enough conservative support from the surrounding counties as well, she'll have a very good shot at winning. Republicans are confident that they can hold onto this Trump+12 district but Democrats are banking on Judge being a strong candidate. Steinburg has the fundraising advantage as of now, having raised $30,000 to Judge's $8,670.
SD-19
CNalysis Rating: Tossup
SD-19 is entirely within Cumberland County. It includes parts of Fayetteville and the town of Hope Mills. Kirk deViere is a former Fayetteville city councilman and the Democratic incumbent of this district, he flipped this seat from red to blue in 2018. Wesley Meredith (R) is a veteran, lawn care business owner, and the man that deViere beat in 2018. Meredith is running to win this suburban Fayetteville district back from deViere. deViere won this district by only 433 votes two years ago, but with Hillary Clinton winning this district by about four hundred votes, and the leftward trends in suburbs like the ones in SD-19, Democrats are hopeful the deViere can hold this seat. deViere also has the fundraising edge, raising about $55,000 to Meredith's $39,000.
SD-11
CNalysis Rating: Lean Republican
SD-11 takes up all of Nash County and parts of Johnston County. It includes parts of Rocky Mount, and the towns of Clayton, Smithfield, and Nashville. With the incumbent Republican state senator retiring after the lines were redrawn, this race is wide open. Allen Wellons is a Smithfield attorney and a former three-term Democratic state senator. Wellons will face Lisa Stone Barnes. Barnes is a former Nash County Commissioner and the current Republican Representative of HD-07, representing Franklin and Nash Counties. However, Barnes' district only makes up about eight percent of the senate district she's running in. Republicans are confident that they can hold onto this Trump+10 district, but Democrats are hoping Wellons' former constituency will support him, as well as new residents who've been flooding in the area. Quarter one saw Barnes amass a fundraising haul of $30,000 to Wellons' $20,000. Both candidates have begun spending, Wellons having $54,000 in total expenditures and Barnes spending $41,000.
SD-17
CNalysis Rating: Lean Democrat
SD-17 is entirely within Wake County taking up much of the southern part of the county. The district includes Apex, Holly Springs, and Fuquay-Varina. Sam Searcy is a vodka distillery owner and the Democratic incumbent of this district. Searcy flipped the district from red to blue in 2018 after beating Republican incumbent Tamara Barringer by about three points. Mark Cavaliero is a Republican, veteran, and CEO of a technology business. Cavaliero is looking to flip this district back to Republicans and win them back the supermajority. However, Searcy is a strong incumbent, most recently he used his brewery to produce hand sanitizer to help fight the spread of Coronavirus. Southern Wake County has also seen big swings towards the left in recent years. Current fundraising reports show that while Searcy only has around $6,000 of cash on hand, he has a $394,200 outstanding loan, while Cavaliero has $8,500.
SD-31
CNalysis Rating: Likely Republican
SD-31 includes all of Davie County and parts of Forsyth County. The district contains parts of Winston-Salem and the towns of Kernersville, Walkertown, and Clemmons. Joyce Krawiec is a small business owner, Christian activist, and the three-term Republican incumbent of this district. Krawiec will face Terri LeGrand, former associate director at Wake Forest University, and a Democrat who ran unsuccessfully for the state house last year, losing to Representative Debra Conrad by about ten points. Democrats are hopeful about their chances to win this district after redistricting places much more of the left-leaning city of Winston-Salem and it's suburbs inside it. Krawiec will be hard to beat though, this is still a district that backed Trump by eleven points. However, quarter one fundraising reports show that LeGrand has outraised Krawiec, having $161,000 cash on hand compared to Krawiec's $122,000. This is the type of suburban district that Democrats should be doing well in, the test to see if their efforts are enough will be in November.
SD-27
CNalysis Rating: Lean Democrat
SD-27 is entirely within Guilford County. The district includes the edges of Greensboro, northern High Point, and the town of Summerfield. Michael Garrett is a marketing director and Democratic incumbent of SD-27. Garrett flipped this suburban Greensboro seat in 2018, after beating controversial Republican incumbent Trudy Wade by about a thousand votes. Sebastian King is a former North Carolina General Assembly staffer and the Guilford GOP Executive Director. Garrett and King will face each other in the general election but Garrett has the edge at this moment. Hillary Clinton won this largely suburban seat by around a point in 2016. Garrett also has the fundraising edge, having raised $63,000 compared to King's $16,000.
SD-07
CNalysis Rating: Tilt Republican
SD-07 contains both Wayne and Lenoir Counties in their entirety. The cities of Goldsboro and Kinston reside within the district along with the town of Mount Olive. Jim Perry (R) is a former executive of a chain of urgent dental care offices and a GOP mega-donor. Perry sold his interest in the business after the GOP appointed him to the seat, the popular incumbent, State Senator Louis Pate, had to retire early into his fifth term for health concerns creating the vacancy. Perry will face Donna Lake in the general election. Lake is a Democrat, combat veteran, and nursing professor at East Carolina University. Democrats are hopeful about their chances here after Pate seemed to underperform in 2018, only winning by eight points in a district where Trump won by nine points. That along with the fact that Perry isn't an elected incumbent gives Democrats hope, but Perry shouldn't be counted out just yet. Perry is a millionaire to put it simply. Perry filed a fundraising number of $457,000, that's more than some congressional candidates, while Lake raised $44,000. If Democrats want any chance of winning here, Lake is going to have to find some way to make up for the massive fundraising disadvantage. Money is a powerful factor in politics, and Perry has plenty of it.
SD-24
CNalysis Rating: Tilt Republican
SD-24 includes all of Alamance County and an eastern portion of Guilford County. The district encompasses the city of Burlington and some Greensboro outskirts as well as the towns of Graham and Elon. JD Wooten is an army veteran and Democratic attorney. Wooten ran for this seat in 2018 against Rick Gunn, the five-term Republican incumbent, but lost by about eight points in this district that Trump won by about twelve points. With Gunn retiring, Wooten is thinking he can flip the district in 2020, but he'll have to get past Amy Galey first. Galey is a Republican Alamance County Commissioner, and hoping to succeed Gunn in the state senate. Democrats are hoping that Alamance County's leftward trend can push Wooten to victory but Republicans are confident that they can hold onto this district. Galey has a big fundraising advantage coming out of quarter one. Galey has raised around $102,000 compared to Wooten's $17,000.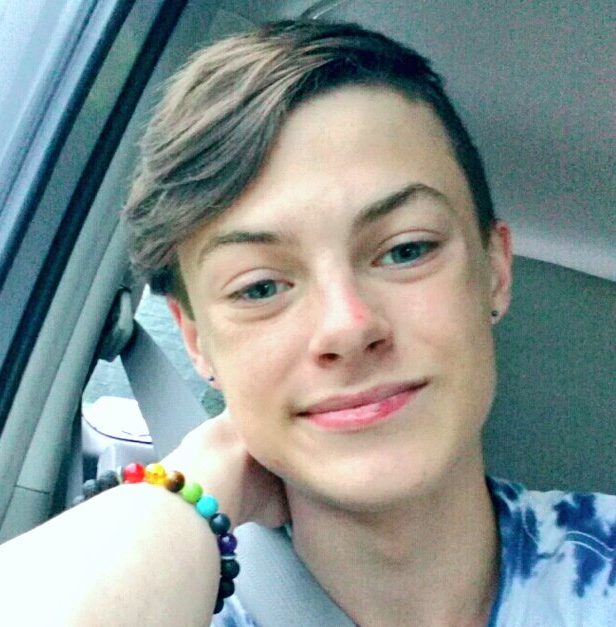 Hi! My name is Jacob Smith and I am a staff writer for The Mycenaean. I am also a political activist and volunteer.