During this coronavirus pandemic many students are left bored and lonely without being able to interact with their friends. Many students have resorted to meeting up online through websites such as Zoom. (Photo used by permission of Shani Inbari)
During this coronavirus pandemic, highschool students are not able to meet up with their friends at school. "Being sheltered in place, I have learned that I really took being social with my friends at school for granted. I really want to hang out with some of my friends, but I know I can't," said Bo Groff, a freshman at Leesville Road High School.
Some students have chosen to find loopholes and continue to interact with their close friends. One of these students is Shani Inbari, a sophomore at Leesville Road High School. Inbari talks to her friends online just about every day. She has Zoom meetings online with her friends from her synagogue, and FaceTimes her close friends daily.
However, even though Inbari is contacting her friends online, she still wants to meet with her friends in person. So, Inbari meets up with her friends in her neighborhood and chats with them. Whenever they meet, Inbari and her friends make sure to stay safe and keep their distance.
Matthew Cash, a sophomore at Leesville Road High School, also likes to hang out with his friends. Cash meets up with a few of his friends almost daily. They often will get some snacks and sit in a circle (keeping their distance) and chat in a parking lot in their neighborhood. "[I like to meet up so often because] I like to leave the house, I like to go out and have fun with my friends because it's really boring being stuck inside," said Cash.
Natalia Hernandez, a senior at Leesville Road High School, on the other hand, is not meeting up with her friends in person. Instead, she will FaceTime her friends or text them to stay in touch. "I want to hang out with my friends, but I know it's best if I don't meet up with them and instead chat online," said Hernandez.
Groff has also chosen to avoid meetups with his friends with one exception. Groff said, "I do still meet up with some people to run in the mornings, but we make sure to stay away and avoid touching each other." Other than these runs, Groff stays at home and texts his friends occasionally.
Groff's mom is a doctor at Rex Hospital, but that does not worry Groff too much. "Even though she [Groff's mom] is working in the hospital, I know they are taking a lot of precautions such as wearing masks, gloves, and using a lot of disinfectants," said Groff.
Esther Lee, a sophomore at Leesville Road High School, has not been meeting too often with her friends. "I have met with my friends once or twice towards the beginning of the quarantine, but not recently," said Lee. Instead, Lee has picked up two new hobbies: running and baking. 
Lee used to run track as a 7th grader at Pine Hollow, but soon after stopped. Recently, however, she has picked up running again and is now jogging daily to stay fit and active. "It keeps me busy and active and I'm really enjoying it," said Lee.
Caroline White, a sophomore at Leesville Road High School, has not been meeting in person at all. "I just FaceTime my best friend for several hours a day," said White. White has also been doing other activities to keep busy like running, biking, walking, swimming, and hitting softballs. "I've been really bored recently, but I'm trying to keep myself busy," said White.
Due to this coronavirus pandemic, students are extremely bored because they can no longer interact with a lot of their friends. Some students have chosen to continue to meet with their friends while keeping their distance, while others choose to stay at home. The majority of students can all agree that they sincerely miss meeting with one another, and cannot wait for the coronavirus to pass.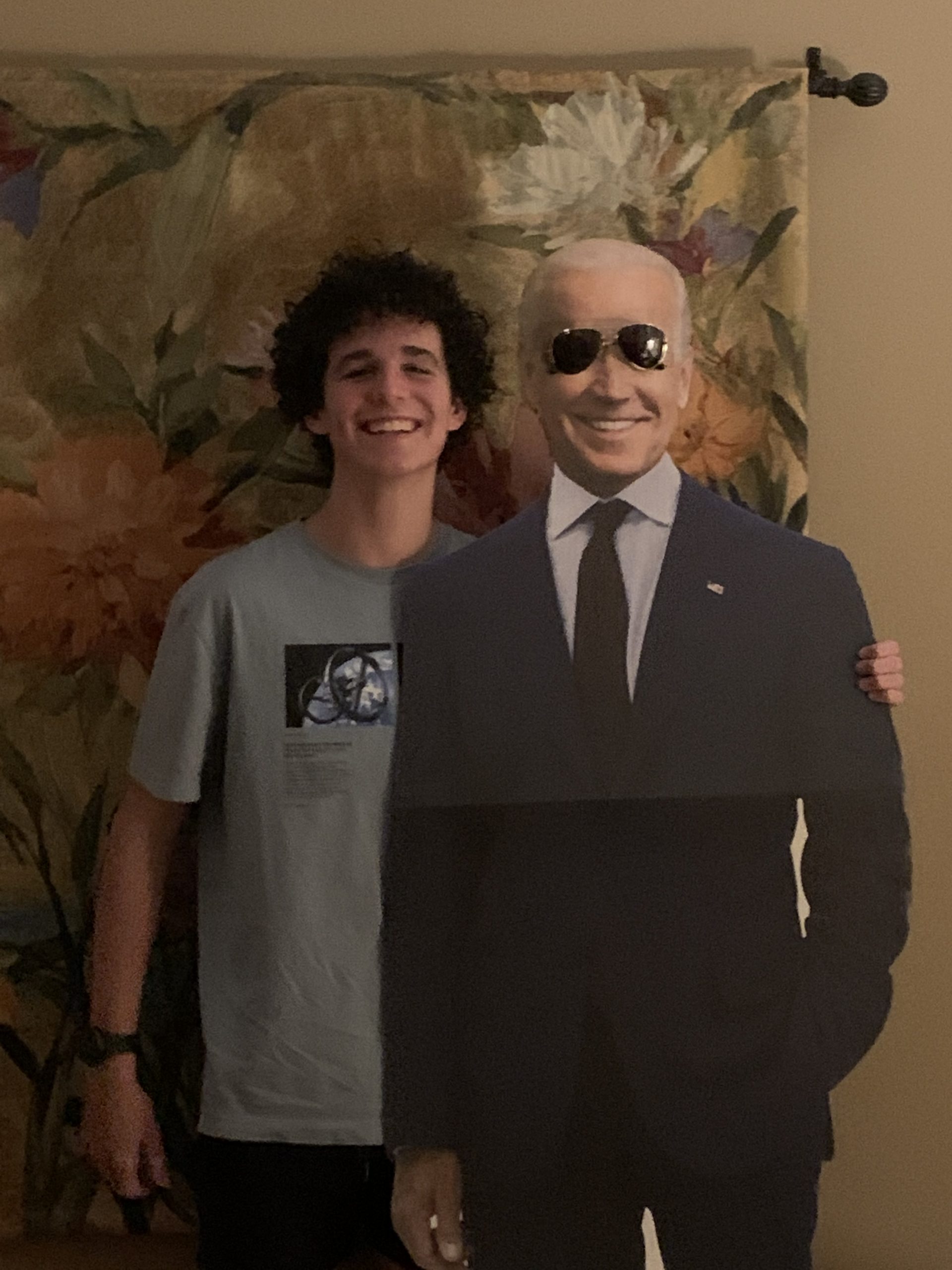 Hi! My name is Francis and I am a senior editor for The Mycenaean. I run, I am good at Mario Kart Wii, and I'm a good cook.