As companies have begun to make the transition from producing their items unethically to being more sustainable, it has become important to many consumers to only support companies that are giving back to people and the Earth. Whether it's being cautious of their impact on the environment or helping less fortunate people, many companies are starting to make improving the world their overall mission. To read more about ethical fashion, click here. 
Ivory Ella–a well known t-shirt company–has made it their main objective to 'Save the Elephants'. By donating at least 10% of their profits each year, Ivory Ella is one of the few companies who has successfully made progress on a goal all while making and profit and a name for themselves. "Ivory Ella has committed to donating a minimum of 10% of our profits and thanks to the avid support and engagement of our loyal community, Ivory Ella has been able to donate over $1.7 million over the past four years. Our donations go directly to organizations such as Save the Elephants to support their work in sustaining elephant populations, preserving their habitats and fostering a heightened appreciation and visibility for elephants and their often-fragile existence."
Another company that strives to give back to others is Puravida Bracelets. Also being a company that is popular, they have successfully made an impact by giving back. Their main goal is to raise money for different foundations through the sales of specific bracelets; they have a section of bracelets that benefit specific organizations if consumers want to support a certain one. They also sell other jewelry items in addition to their bracelets. Puravida Bracelets involve themselves in volunteer work to help clean up beaches and oceans with trash and debris. "..With every Pura Vida Bracelet sold, we donate 1% back to The Surfrider Foundation through 1% for the Planet. The Surfrider Foundation is dedicated to protecting as well as preserving beaches and oceans worldwide. They have over 50,000 members and completed over 140,000 hours of volunteer work. We are seeking to improve those numbers and truly change how people treat the oceans and beaches that surround us."
4Ocean is another bracelet company that centers around cleaning up the oceans. They make their bracelets out of recyclable materials and have specific ones that help to support ocean life. "We are a purpose-driven business, founded to help end the ocean plastic crisis. We are not a nonprofit and do not accept donations.Today, our ocean cleanup and advocacy mission is funded primarily by your 4ocean product purchases.In the future, we hope to advance our mission further by employing new business solutions to the ocean plastic crisis such as reselling the materials we collect and working with governments and industry for contracted waterway cleanup services."
An up and coming jewelry brand–Cuffed by Nano–is specifically working with the less fortunate in Haiti and using recyclable materials. Nano Swetman–the companies founder–started the company as a hobby. "I started Cuffed a little over 3 years ago as a craft/hobby, hand stamping cuffs for fun. It quickly caught on with friends and family and I started to grow the business from there," Swetman said. She also decided she wanted to focus on giving back to people in Haiti while volunteering there with her family. "I've been volunteering in Haiti with my family for 10+ years, so it was a natural decision to use my business to support the communities we've connected with there. We do everything from medical clinics to educational programs. The people we support through Cuffed are the poorest of the poor and every dollar donated helps feed and educate on a daily basis," she said.
In addition to giving back to Haiti, Cuffed by Nano also makes their products out of recyclable materials. By doing this, they help to eliminate negative impacts many jewelry companies create on the environment. "Using recycled and sustainable materials is a huge way we can curb our individual impact on the planet and we want to be a part of that positive impact," Swetman said. 
Swetman sees Cuffed by Nano as much more than her source of income. "As we grow, I hope we can continue to promote both social good and sustainability, while continuing to make really amazing, high quality products that our customers love," she said.
All of these companies have one main component in common–they are all helping society get on the path to a better world. By supporting these brands and growing away from fast fashion, the world can become a better place. Reducing your environmental impact is as simple as purchasing your next piece of clothing or jewelry from a sustainable company.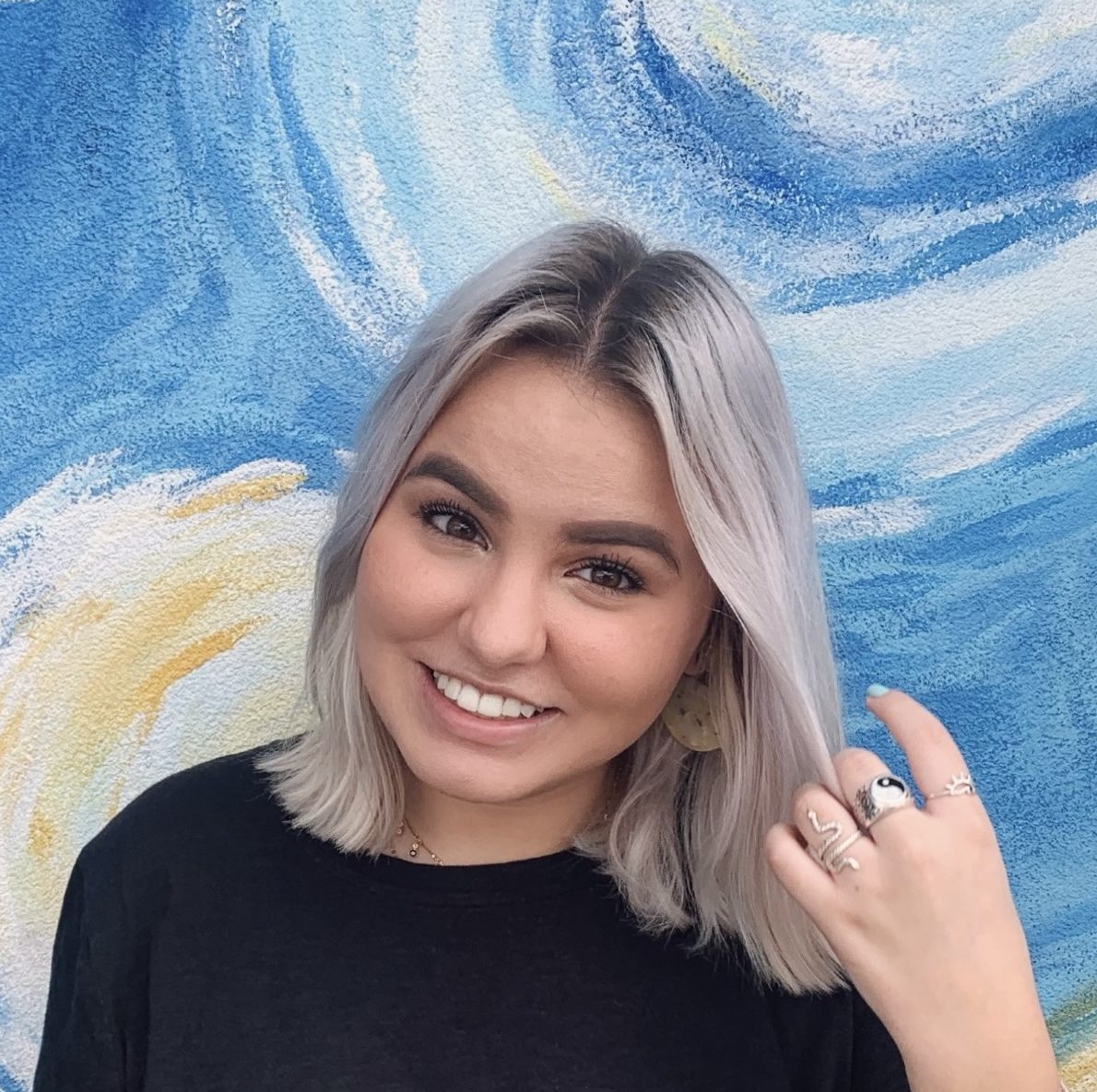 Hi! My name is Lyric and I am a senior editor and the website editor for The Mycenaean. I am also Vice President of Quill and Scroll Society, Makeup Crew Head, and a member of National English Honor Society.