Leesville  football has a good reputation, including a record of 10-3 in 2018, and making it past two rounds in the final playoffs in 2018. Although the team has notable losses in the new roster, they also have several important returners including Trey Knox, Noah Burnette, and David Sohn (all seniors). 
Leesville welcomed several new football players from other schools for this year's team, including Mitchell Mayes, who is hoping to have a winning season and take home the CAP 7 championship title. "I think we have the potential to do very well this season," said Mayes, a transfer from Sanderson. 
The team has said goodbyes to their head coach of several years, Chad Smothers, as he takes a job as an athletic director at Green Hope. The Pride were proud to announce Ben Kolstad will now be leading the team.
 Kolstad has previously coached for Sanderson and Cary High Schools, leading the Cary team to the state playoffs every season he coached for them. "We have many talented players who have worked very hard this summer. We are hoping that our team stands out this season," said Kolstad. He hopes to bring Leesville the same success he experienced in the past. "We have the potential to do great things this season. If we stay healthy and continue to get better each day, we can do great things this season," said Kolstad. 
Leesville won their first home game against Wakefield — the final score 37 to 6 — on August 23 and their second victory against Panther Creek on August 30. "I want to win states, I think we can 100% do it, for sure," said Mayes.
 Not only do the athletes have a lot of potential for winning conference and states, but they feel as though they are part of a close-knit community at Leesville. "There is a lot of support, a lot of backbone to the team and it's amazing coming on Friday nights and playing in front of the crowd," said Trey Knox, a notable returner.
Students and fans will be keeping a close eye on the Pride as they move through the season into the CAP 7 playoffs and states.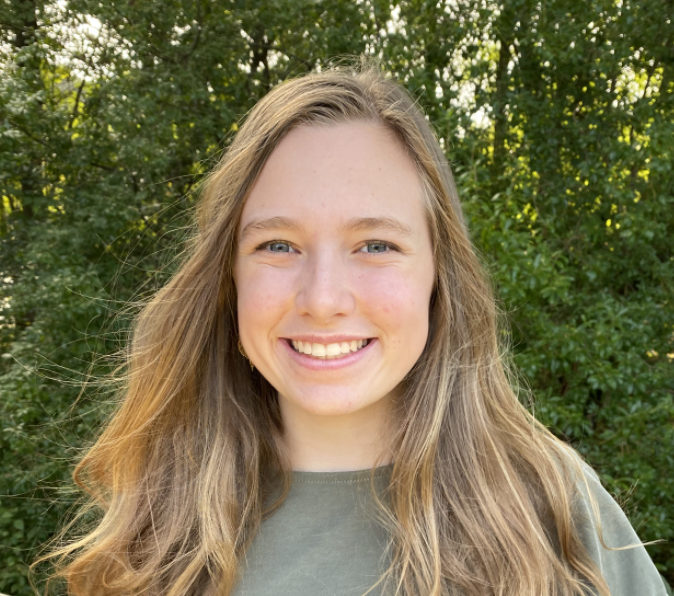 Hi! My name is Abigail and I am a senior editor for The Mycenaean. I am also a member of Leesville's cross country team and track team, as well as the president of National Technical Honor Society.