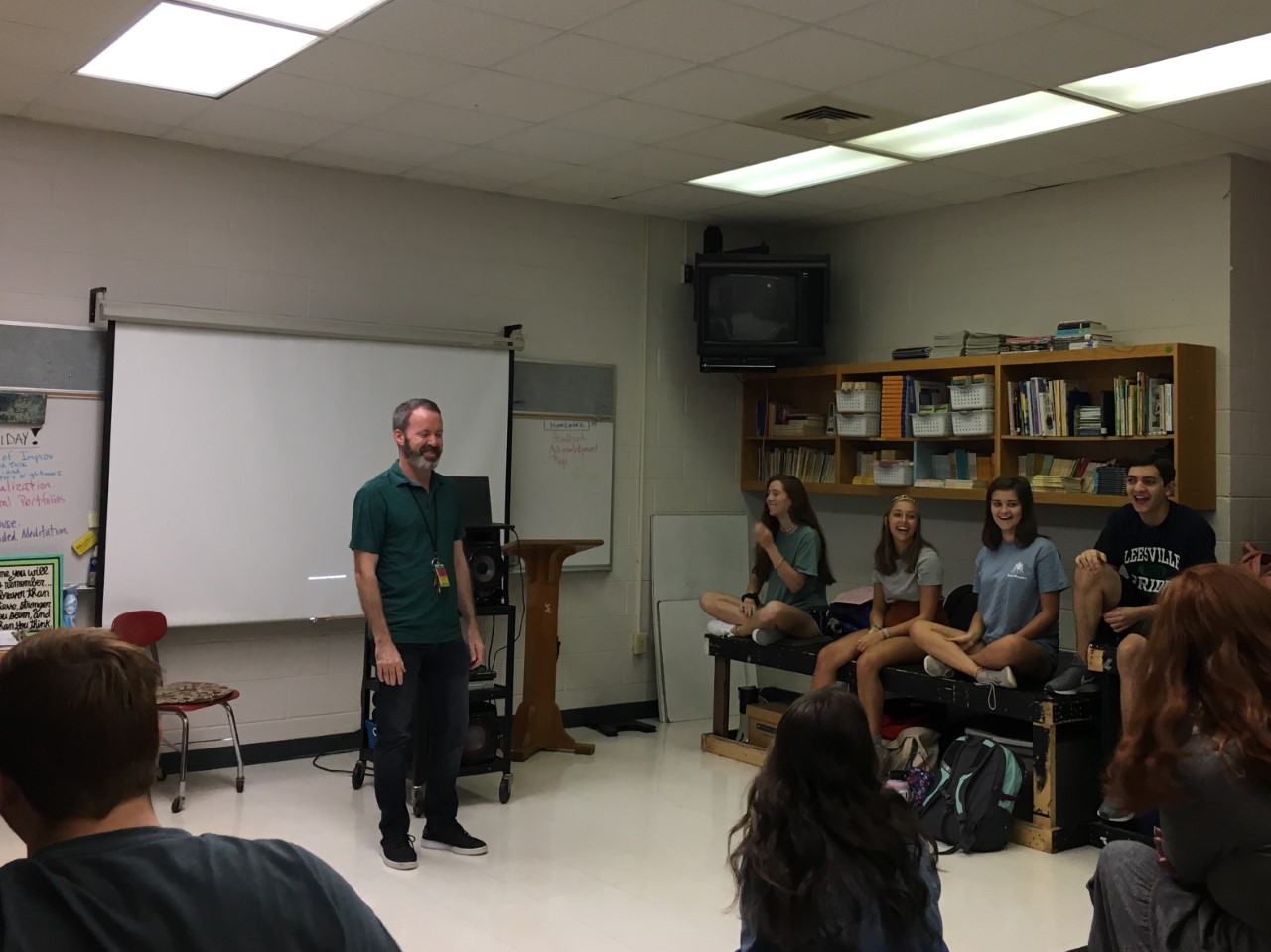 Matthew Hurley laughs with his students during first period. Mr. Hurley is teaching them how to express themselves both on and off the stage. (Photo courtesy of Ellie Thompson)
With twenty-five new teachers at Leesville, this year is set to be much different than before. There are new teachers in the language, science, and art departments. Matthew Hurley is one of these new teachers. Hurley will be starting his first year at Leesville in the theatre department, replacing Katrina Tarson. In previous years, Leesville has performed various plays and musicals under Tarson, including Chicago last spring. This year, the drama department is set to present Radium Girls in the fall, along with a Mainstage performance and a spring musical.
What attracted Hurley to Leesville was the work the theatre department had already done. "I knew Leesville had a thriving arts department and community," said Hurley. He is also excited about teaching some of his previous students.
Before Leesville, Hurley taught sixth-grade language arts and theatre at Hilburn Academy and theatre at Holly Ridge Middle School. Theatre is his main job, but he brings a joyful intensity and teaching style to the language arts classroom. "I enjoyed his passion for writing… I really began to learn the importance of how writing can be so persuasive," said Amaya Montague, a sophomore at Leesville who had Mr. Hurley as a teacher in 6th grade. Montague also recalled that he strived to make the classroom environment fun, even breaking into song on the first day of class. "My classmates and I joined in. We sang ["I Can't Feel My Face"] and just had a great time."
One aspect of the department Hurley plans to improve is Leesville High School's connection with the elementary and middle schools. The connection would not only benefit the lower grades but also the high school students "I am hoping to partner with the elementary and middle school to support the arts and curriculum over there. This also provides teaching and leadership opportunities for [Leesville High School] students," said Hurley
Hurley takes teaching further than just books. He engages his class and teaches them how to use their skills to express themselves. He is leading by example, showing his students how they can help others reach their full potential. "[Hurley] is passionate about his job and takes [pride] in everything he does," said Montague.
Leesville's theatre department is set up for success with such a fantastic teacher. Hurley is capable and ready to lead Leesville for an excellent year of theatre.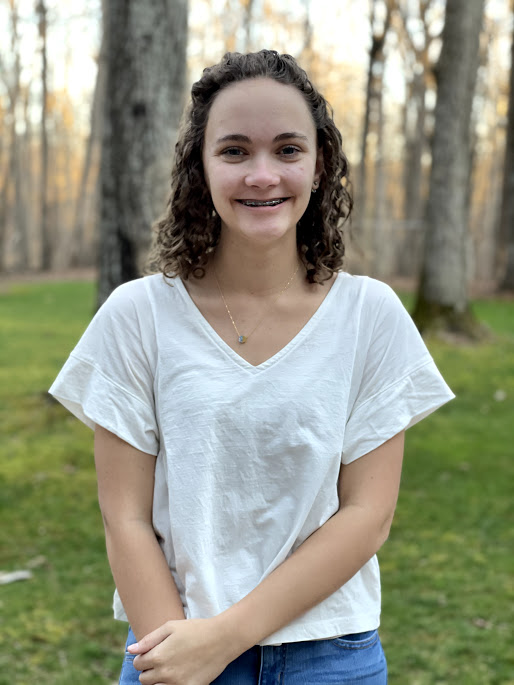 Hi! My name is Ellie and I am the editor in chief for The Mycenaean. I play soccer at NCFC and go to The Summit Church!