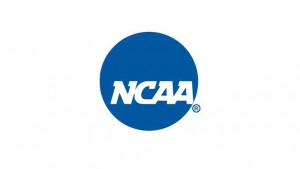 Last month, the release of an FBI investigation into bribes and corruption in college basketball recruiting shocked the world of collegiate athletics.
The three-year probe culminated with the arrests of 10 people, including four assistant college basketball coaches, and two high-profile Adidas employees, on charges of fraud and corruption.
During the investigation, the FBI documented coaches accepting money to guide talented, NBA-bound players to specific sports agents and financial consultants. In addition, Adidas employees were documented giving pay-outs to the families of potential collegiate athletes in return for the ensurement that the players would sign with Adidas-sponsored colleges and with the athletic company once they became professional athletes.
Schools implicated in the investigation so far include the University of Louisville, a basketball powerhouse, as well as the University of Miami, Auburn University, the University of Arizona, Oklahoma State University, and the University of Southern California. However, this is most likely not the end of the scandal, as many more college basketball programs, agents, sports merchandise companies, and Amateur Athletic Union (AAU) basketball programs are probably involved.
This extensive instance of misconduct exemplifies the corruptness of the NCAA's multi-billion dollar college athletics industry and supports the idea that collegiate student-athletes deserve to be paid.
College sports is built on the idea of amateurism, setting in stone that student-athletes can not receive any material benefits for their play. According to the NCAA, players should be treated as amateurs to "ensure the students' priority remains on obtaining a quality educational experience" and promote equity among all student-athletes.
The NCAA has rules to certify that players are indeed regarded as amateurs and do not receive any pay for their play. Instead of paying players, schools reward them with partial and full scholarships.
However, collegiate athletes are worth much more than just scholarships.
According to a study conducted by Drexel University and the National College Players Association, the average worth of an FBS college football player is $120,048. The examination also found that a Division I college basketball player is worth an average of $265,027.
Why are collegiate athletes worth so much money? The answer lies in the logistics of commercialism in the NCAA sports business.
The NCAA and schools mass market individual players and teams to gain billions of dollars in profit. Most of this is done through organized television contracts, ticket sales, and other promotional agreements. Collegiate players, through their performances in their respective sports, bring in an abundance of money for the NCAA, similar to the wealth professional athletes make for professional sports teams and organizations.
However, not a single penny the NCAA makes through the exploitation of the athletes' images actually goes to the athletes. "Amateurism" is what the National Collegiate Athletic Association stands for, and it is determined to protect this unfair principle that disadvantages athletes.
Not only do the student-athletes earn big bucks in revenue for the NCAA, but they put in countless hours of work to do so.
NCAA rules prohibit athletes from participating in sports-related activities for more than 20 hours per week and 4 hours per day. However, a survey conducted by the NCAA itself  found that Division I student-athletes spent 34 hours each week on athletics in 2015, much more than what rules allow. The study also showed that D-I players in 2015 spent 38.5 hours every week studying and completing academic work.
The average full-time employee works 40 hours every week. Combining the average time spent on both academics and athletics, student-athletes spend around 70 hours a week working.
Collegiate student-athletes, in both money and work related senses, are professional athletes. The supposed "amateurism" that the NCAA preaches does not exist.
If players were able to earn money for their play, then most of the scandals rocking collegiate athletics, such as the recent college basketball fraud scandal, simply wouldn't occur. Because athletes would be compensated for their work, they wouldn't need to accept money on the side from sports agents or luxury gifts from recruiters to support themselves and their families. The violations of NCAA rules just wouldn't happen.
The reach of this college basketball scandal is frightening, but it's the NCAA's fault for creating a commercial sports business that takes advantage of collegiate student-athletes.
By creating a free market sports industry that allows players to earn compensation, then maybe the fraudulent NCAA will start to reform into a fairer collegiate athletics governing body.