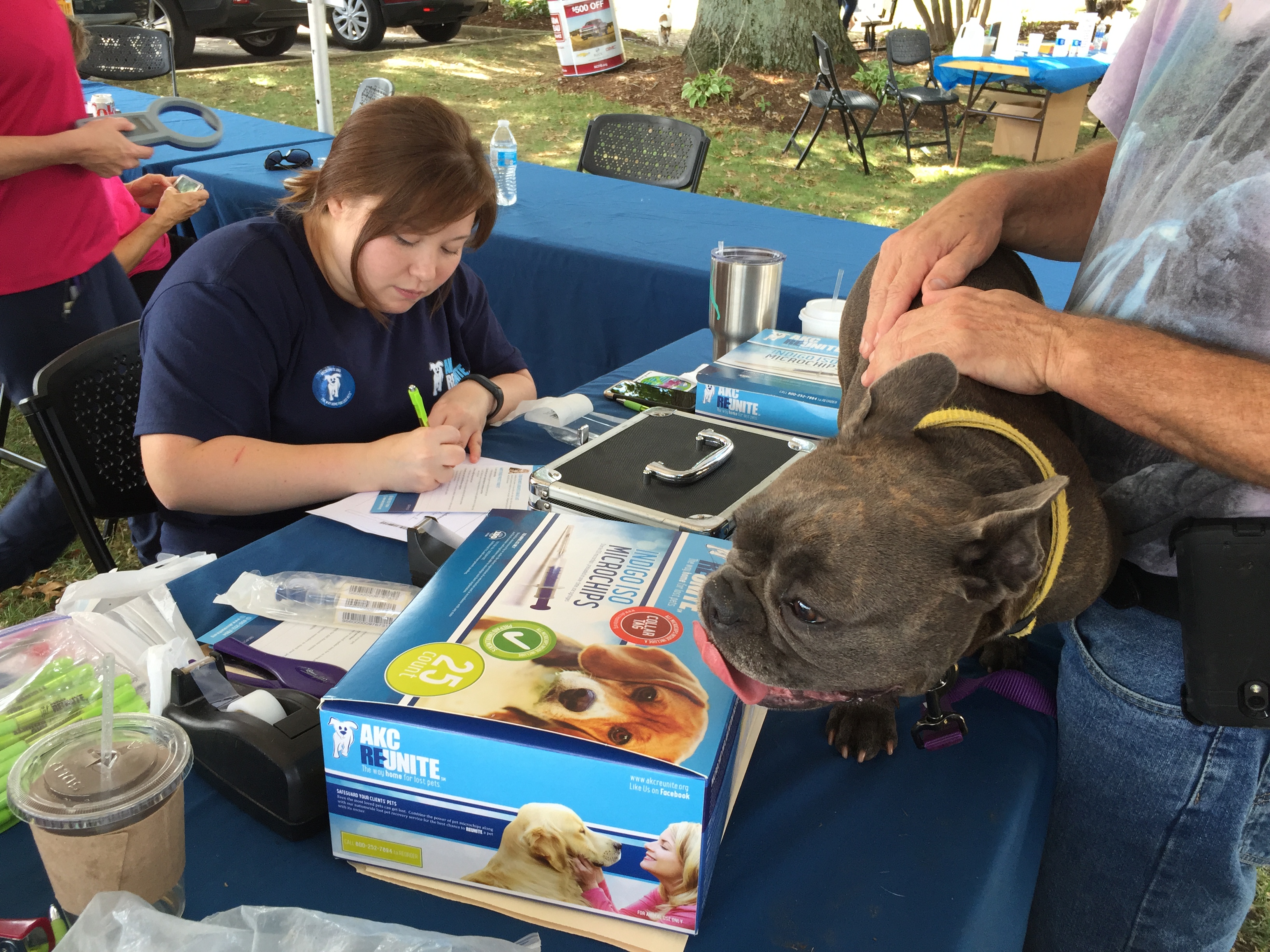 Responsible Dog Ownership Day commenced on September 17 at the NC State fair grounds.
Hundreds of dog lovers meet up at one location to celebrate their dogs and participate in the festivities. At the festival, dogs and their owners can participate in many events and opportunities brought to them only at that time. One amazing opportunity is reduced prices on microchipping pets.  
A typical microchip from a vet clinic ranges from $40-60 and at Responsible Dog Ownership Day, owners pay a fraction of the fee. For $10, owners and their pets receive a microchip and lifetime lost pet recovery services with no annual fees.
AKC Reunite organizes the cheap microchipping event with the help of local organizations. All microchips are provided by Wake County Animal Service and administered by veterinarians at Care First Animal Hospital. The organizations involved volunteered their time working towards a common goal, benefiting the community. By microchipping dogs at the minimal price provided, more pets are kept out of shelters and animal control's job is made easier.
The event is also family friendly. Obstacle courses surround the facility allowing owners and dogs the opportunity to showcase their abilities and put on a show. Along with entertainment, free face painting is available to anyone.
Grace Balk, junior, was one of the face painters. "The kids loved the face paint station and even some parents got into the fun! I really liked seeing everyone outside celebrating their dogs and family. The atmosphere was positive and friendly, which I really enjoyed," said Balk.
Responsible Dog Ownership Day supplies amazing opportunity for dog lovers and owners because of the services available and the atmosphere created.