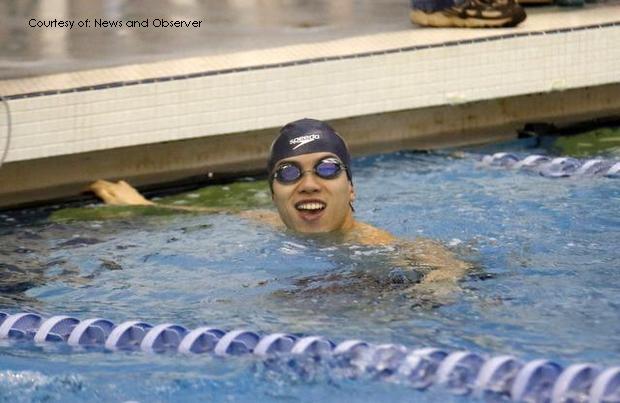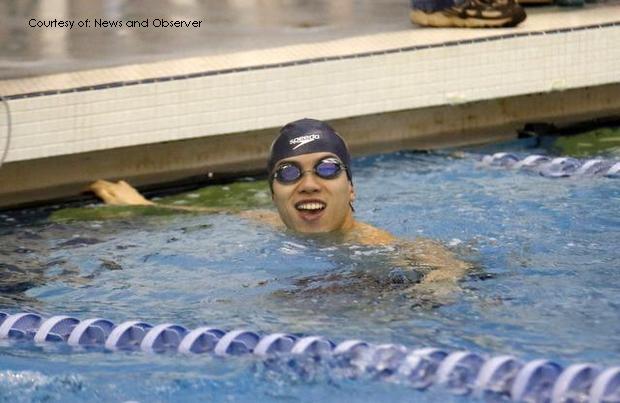 Being an athlete is an enduring,  strenuous, triumphant, and life-changing journey. Athletes battle on the field and try to prove themselves worthy of honor; athletes look for the long-awaited championship rather than the immediate reward at practice or at one competition; athletes bring excitement and notoriety to the school community, and they work with other accompanying athletes for a collective goal.
Although a dive into the pool is a refreshing experience, the average day of a competitive swimmer is quite rigorous, often draining. The highest quality of student-athletes, however, tough out their demanding schedules and manage their time in the best way possible through the four years they compete in high school.
Superb athleticism is only one of the many qualities athletes must have. A responsible student-athlete must display humility, realizing the limits of one's own abilities, companionship, working with teammates, and respect for others, especially elders.
This article focuses on two seniors — Mollie Jewett and Sean Yeh — who braved their way through several seasons of competitive swimming. They have plenty to reflect upon.
Jewett focused on the freestyle events. Her favorite events are the 50- and 100-yard freestyle medley.
She enjoys swimming long distances during practice and workouts outside of practice. Her favorite place to swim is the Optimist Pool and the Finley YMCA.
A Leesville yearbook staff member, a swimming coach at the YMCA, and a competitor on the swimming team: Jewett surely is a multitasker. During her free time, she likes to hang out with her friends.
Before entering into competitive swimming she did gymnastics, horseback riding, and tennis.
Of course, her experience in swimming is king to the other activities. She started swimming when she was three and began competitive swimming four years later.
Sean Yeh focused on the 100-yard breaststroke and the 200-yard individual medley. Here at Leesville, his prodigious, record-breaking performances over the past four years are well known.
This past summer, Yeh traveled to California and competed in USA Swimming Junior Nationals at Stanford University. That was the first time he made it into the Olympic Trial cut.
"That felt pretty awesome; I placed 14th in the country for it and it felt pretty awesome," said Yeh.
Challenging as fighting through the ranks is, the reward is priceless.
Yeh, a dubstep and pop lover, enjoys pumping up for his events.
He said, "The music really pumps me up. For finals, the top eight swimmers get to march out to the blocks and the number 1 seeded [swimmer] in the finals gets to choose which song to play and I would play the song that I know has the most base so that was awesome."
Maintaining Wellness During the Season
Along with the pressure of balancing practices, school work, and extracurriculars, athletes face pressure to perform at the best and to avoid injury. Athletes performing in high-intensity sports are susceptible to injury, especially without proper training.
Yh could not avoid the complications which come with extreme training. He sat out for a while due to a broken ligament on his wrist. He still ended 12th in the country in the 100 yard breastroke.
"Since I broke a ligament in my wrist, all I did was kick every single day for like 5 hours. It helped me a lot because I used to be a bad kicker and now, I'm one of the best on the team.
Unique to Leesville Swimming and Diving, team members are expected to prepare for 5:20 morning practice and for a second practice in the afternoon. These expectations are quite demanding; however, dedicated athletes endure through it.
"I just got into the rhythm," said Yeh.
Swimming is a high exertion sport; compensating calories lost during workouts is essential. Swimmers typically need about 2,800 to 3,400 calories a day if they train up to 2 hours. At times, Yeh doubles up a day, so his expected calorie intake rises to over 4,000 calories.
"Um, I basically focused on eating as well as I could. Its pretty hard maintaining the body when you're constantly working out," said Yeh.
"My favorite food would have to be pasta, I eat up to several bowls a day."
Jewett's average day is three-part: swimming, school and extracurriculars. She said, "I wake up at 4:40, leave the house at 5:00, get to practice at 5:20, and then get in the water at 5:30. Then practice ends at 6:30 and then I go to school, then work, then do homework, and try to go to bed early to start over the next day [laugh]."
Though most swimmers did not have a second afternoon practice, they reap the rigorous training done at early morning practices.
"I did get super tired during the day at school, which made it hard to stay awake and focused," said Jewett.
Work overload, multitasking among different extracurriculars, and problems outside the school are some of the culprits which students attest to their departure from the sport.
Jewitt escaped the dilemma of burnout (a state of physical fatigue and decreased training capability). She said,  "My advice is to just stick with the it through high school. I know a lot of swimmers who did it for just a year or two because it was so tiring. It was definitely worth it to end my final season knowing I had swam for four years with this team."
Team Building
No sport ignores the importance of team building. An athlete alone cannot reach full potential, especially without the encouragement of teammates.
"I really enjoyed the team, freshman and sophomore year. All the seniors, Scott Johnson [2012] especially, got me to where I am now which is the team captain position," said Yeh. "It was pretty fun, we had a lot of meetings and bonded with the tiny freshman and sophomores."
"Since I'm a senior this was my last year swimming. I was definitely satisfied with the outcome of the season," said Jewett. "The girls won CAP 8 and the boys got 2nd. I got some personal bests this season."
Coaches
Effective communication and positive relationships with the coach are keys to a smooth and successful season.
"Freshman year, sophomore, and junior year, I had Coach Izquierdo. I was pretty intimidated by her at first, but later on we got to know each other. She was extremely cool," said Yeh
Good coaches encourage growth and relative sovereignty as a student-athlete. Discipline is key to the growth of the student athlete; however, authoritarian style coaching, in the long run, is counterintuitive and leads to a broken relationship between the coaches and their athletes.
"Mrs. Izquierdo knew what was best for me and she put me in the events which I could score the most points for the team. And then Coach Kyle [Myers] did what I pretty much wanted and tried every event I could."
Speaking of the new coach, Jewett said,  "Coach Kyle was so great this season. He was new this year, but he definitely lead us through a great season."
"He's coaching really really well," said Yeh.
Post-High School Plans
After four years, four seasons of putting forth consistent effort and representing Pride Swimming and Diving well, Yeh and Jewett look forward to the next step in the ladder of their swimming career.
The student-athlete experience extends well beyond high school. Whether it is a pro club, NCAA D-1 team, intramural or recreational team, athletes passionate in their skill desire further joy, recreation, and improvement.
Jewett, still undecided, will attend Auburn University where she plans to swim on the club team.
Yeh plans to swim in college, although his immediate goal is to make the Junior National Team. In order to make the team, Yeh needs to place at least second for the his desired event. The team travels worldwide, especially in countries which frequently host elite swimming competitions.
"You compete in many countries like China, Japan, and Korea, which is pretty awesome," said Yeh.