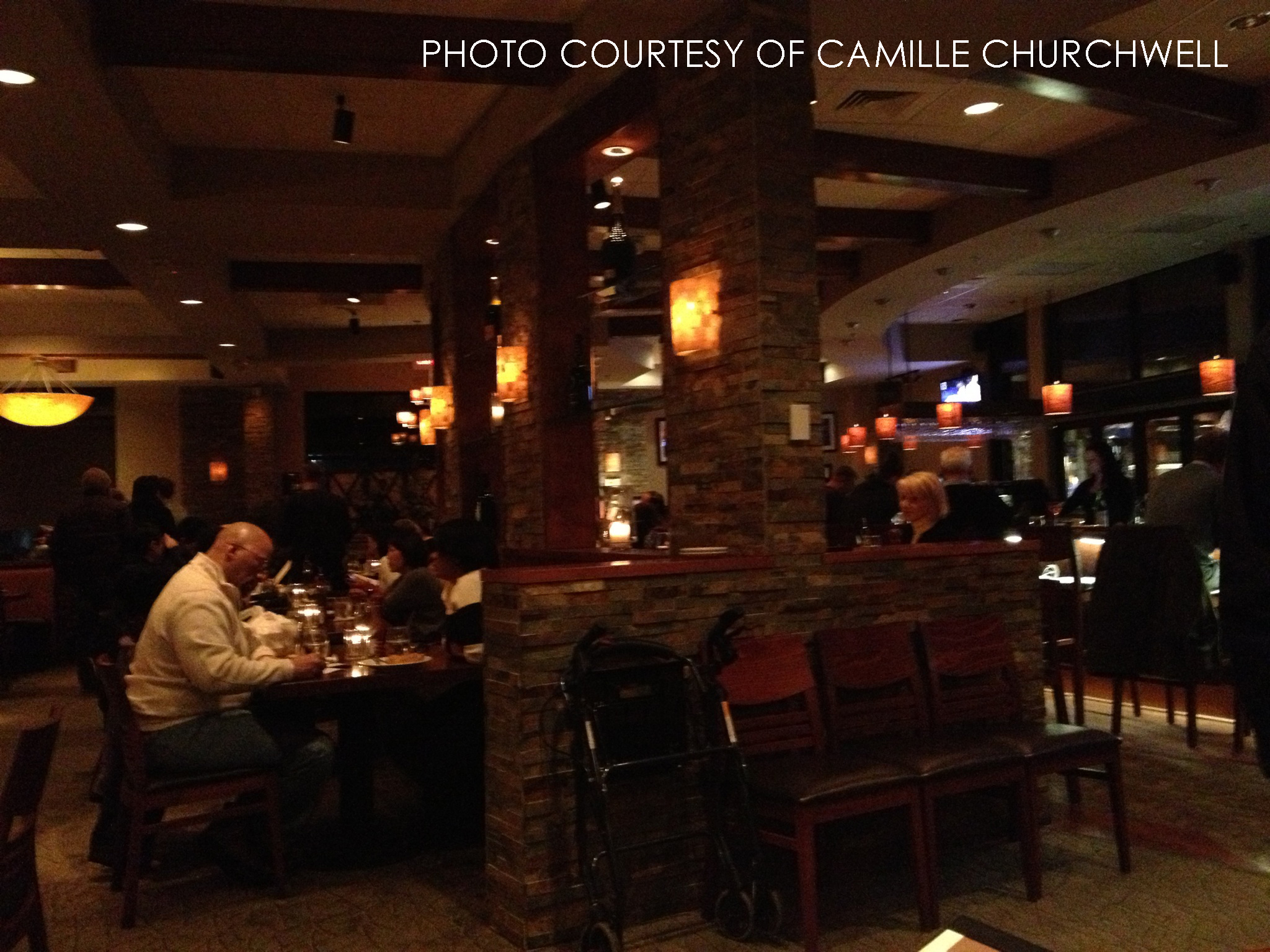 New to Raleigh this winter, on the outside, PDQ looks like a typical fast-food restaurant. The drive-through looks standard, and the building's facade looks normal. What, then, makes PDQ stand out?
PDQ, which officially stands for "People Dedicated to Quality", prides themselves on owning neither a microwave nor a freezer at any of their locations. That's right — every item on the menu is freshly prepared with superior ingredients.
This means their signature chicken tenders were chicken, their fries potatoes and their milkshakes ice cream minutes before you ordered them, and they still offer a quick and speedy drive-through.
In addition to quality food preparation, PDQ nailed their chicken tenders. Comforting and fried, the tenders are served with a side (hand-cut fries, blueberry coleslaw or apple slices with toffee dip) and a choice of sauce: either Bleu Cheese, Buffalo Blue, Chipotle BBQ, Creamy Garlic, Honey Mustard, Ranch or Sweet Heat. For my tenders, I chose the Creamy Garlic, which resembled a typical garlic aioli, and was delectable with both the chicken and the thin, hand-cut fries.
The chicken and fries were great, but the best part of my meal had to be the Heath shake. Hand-spun when I ordered it, the shake was creamy and the bits of Heath bar added a welcome and buttery toffee crunch. Apple pie, malt and Oreo shakes are available as well, in addition to the traditional vanilla, chocolate and strawberry.
PDQ has other menu items, some healthier than others, for those seeking something other than chicken tenders. Offering grilled and fried chicken sandwiches and two turkey sandwiches, one fried and a grilled one described as a "Handheld Thanksgiving" complete with cranberry and mayo served on an egg bun. Salads are also available, including a standard chicken caeser, a crispy chicken, and a grilled chicken salad featuring grilled tenders served over mixed greens with candied almonds, Craisins and a blueberry-ginger vinaigrette.
PDQ is a fast-food restaurant, though, and should be looked at as such (there is nothing especially luxurious about their food, and it cannot be compared with some of the more extravagant restaurants downtown).
As a fast-food restaurant, it is pretty incredible — the prices are remarkably cheap and the food tastes wonderful. With friendly employees and deliciously fresh chicken tenders, PDQ really is "dedicated to quality" and worth a visit anytime you're searching for a quick bite to eat.