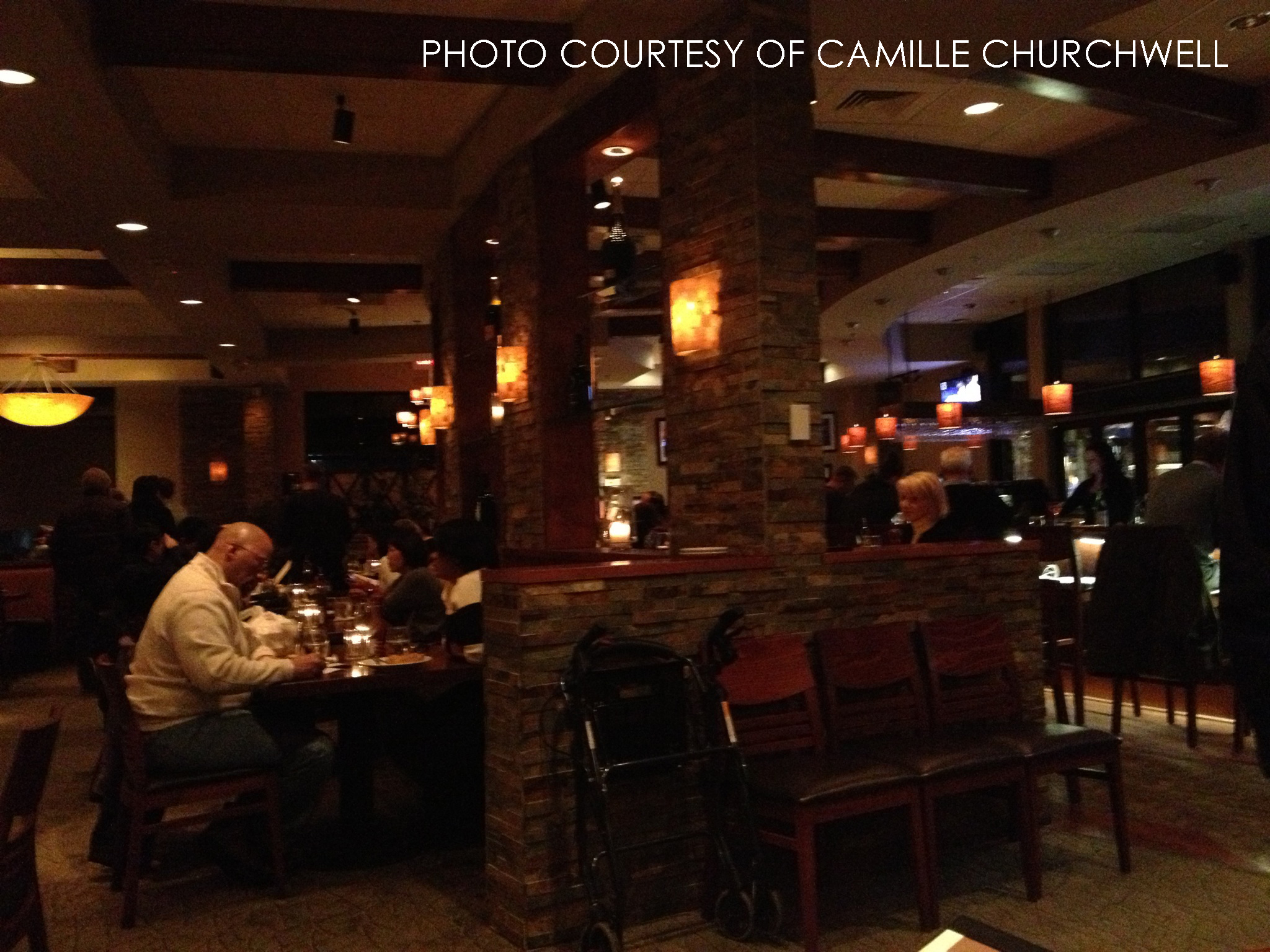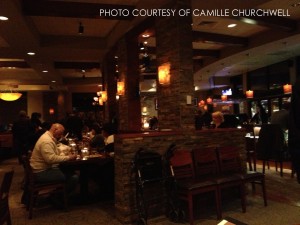 Upon walking through the rustic threshold of Travinia, the warm atmosphere was unmistakable. Combined accents of leather, wood and stone produced the feeling of a Northern Californian vineyard. The ambiance was incredible, thanks to the low lighting and articulate mix of textures in the dining room.
As were we seated in a cramped booth by a lackluster hostess, I continued to soak in the beautiful atmosphere of the rich Italian smells accompanied by an incredible venue. We were a party of six, and the U-shaped booth we were in was not accommodating to the size of our party or the dynamic of our conversation.
After looking over the extensive, yet enticing menu, I was left overwhelmed in my quest for a tasty meal. My friend and I decided to split the spinach and goat cheese salad as an appetizer, while I chose the eggplant parmesan for my entree.
Our patient waitress brought out a superb loaf of herbed bread, as we waited for our salads.
For a split salad, I was impressed by the portion and amount of goat cheese I was given. The salad was very fresh, and the lightly-fried goat cheese was a treat to my taste buds. Right upon finishing the salad, my eggplant parm was brought out on a large round plate. Three small medallions of eggplant and conservative amount of pasta were garnished in cheese, red sauce and a basil leaf which was pleasing to the eye. However the experience declined from there.
Cutting the eggplant, I noticed an unusual toughness that could be found in an undercooked steak–I paid no mind to it. But, after taking my first bite, I was totally displeased. The tough eggplant, topped with tasteless cheese and horrendous red sauce was a disappointing combination to say the least. As my friend devoured his rigatoni with braised short rib bolognese sauce, I sat struggling to get my awful dish down my gullet.
True Italian red sauce is no mere tomato puree from a can, it requires years to perfect the wonderful balance of spices and herb. But unfortunately, Travinia's marinara tasted like a watery version of the former.
I'd be willing to give Travinia a second chance, only because of the quality of my salad and the beautiful atmosphere. I do not recommend the eggplant parmesan, but the rigatoni with braised short rib bolognese sauce was a definite crowd-pleaser as well as the spinach and goat cheese salad which salvaged my dining experience.