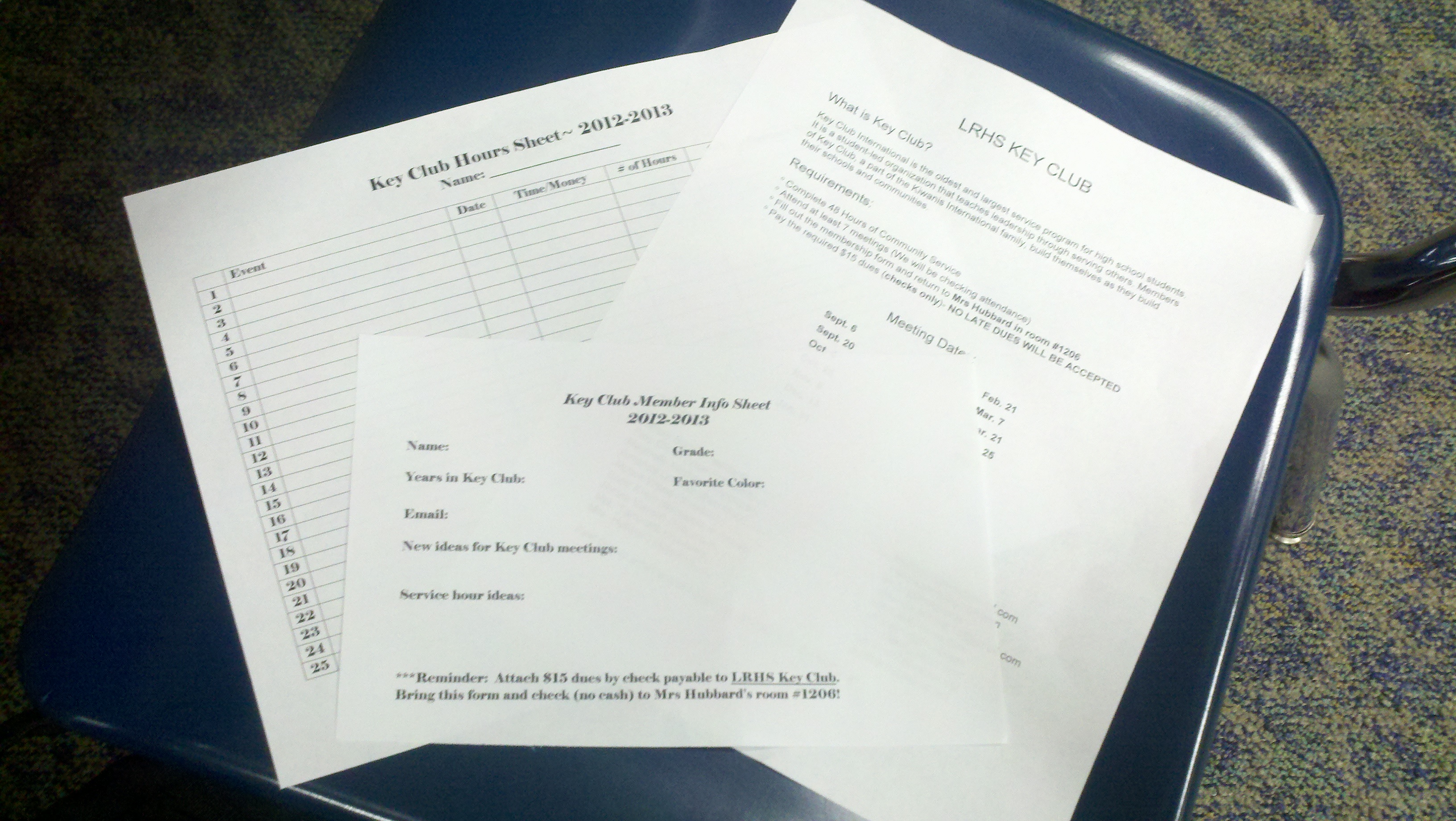 The LRHS chapter of Key Club had their first meeting of the year on Thursday, Sept. 6, 2012.  Key Club is a student-led service organization that allows students to build themselves as leaders while they help their school and community.  
The meeting began with Trey Olson, Vice President, sending people to their seats, while the other officers passed out forms for those wanting to join Key Club.  These forms included the requirements and information sheet, as well as a sheet for students to record their hours on.  One of the requirements of Key Club is to complete 48 hours of service throughout the year.
Key Club does at least 10 activities over the course of the year, including trick-or-treat for UNICEF, candy bags for teachers and hosting a 5k run, said Jennifer Hubbard, teacher and Key Club advisor.  
"Key Club is a service project club that gives back to the community," said Olson.
Key Club has 12 meetings throughout the year. The next is on Friday, Sept. 20.