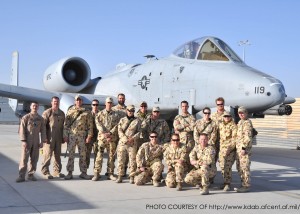 Starting March 12, the social studies department will start collecting supplies and gifts for the troops fighting for our freedom. "It will surely boost their morale," said Emily Izquierdo, teacher. "We want to remind them of home."
Social studies teachers will be collecting hygiene products, non-perishable/microwavable items, magazines, cleaning supplies and letters to the troops. All donations will go straight to the Kandahar Airfield Base which houses the 451st Air Force unit.
As the effort to extract troops from the Middle East continues, fewer soldiers will receive the supplies. However, that is not going to stop the department.
"We expect to get supplies from our students, some outside club sponsors, teacher sponsors and various other students who have either heard of it or have read our posters," said Izquierdo.
The fundraiser will be collecting items from March 12-16 although they have begun to advertise it to the student body. Posters are hanging around the school for more information.
This gives Leesville little time to do as much as possible. Teachers want to send off at least thirty boxes of materials in order to exceed their previous fundraiser last fall.
"The fundraiser was a new feat in the fall, but now the school knows what it can do to help," said Izquierdo. "The base is home to many Americans, some close to us and others not. But they protect us nevertheless and this is a great way to give back."