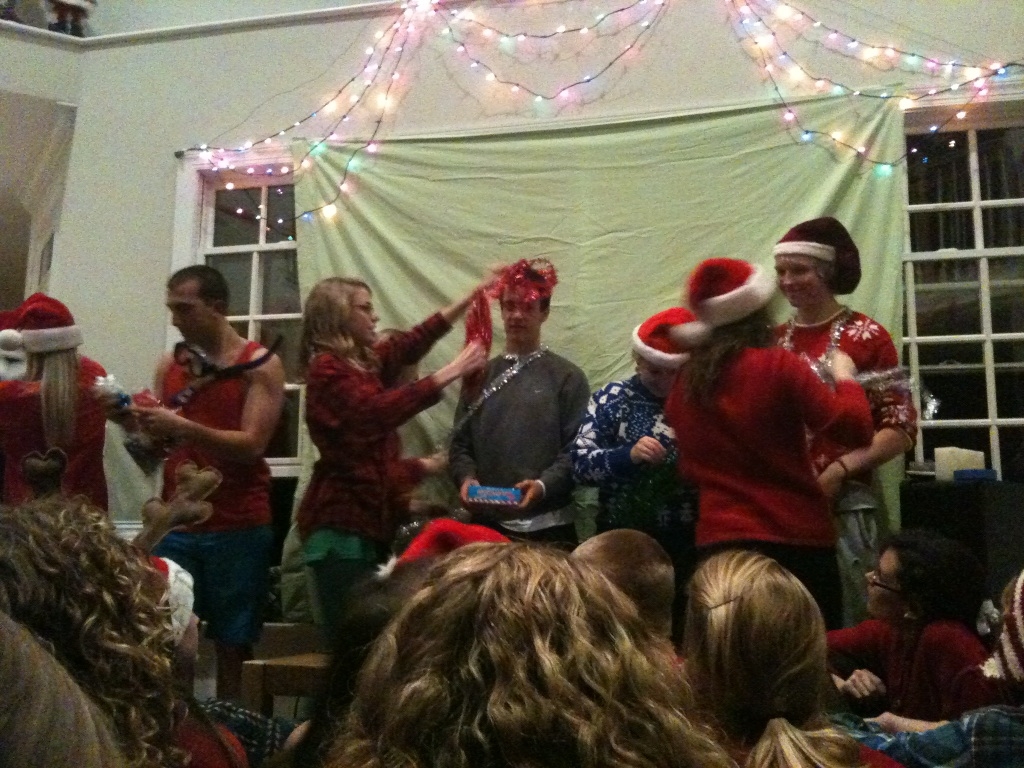 Leesville's Younglife brought in the Christmas season with a colorful celebration Thursday, December 8. Each year the Christmas meeting is the last Younglife club of the semester. The group met at Jami Bennett's house, dressed in their best, tacky Christmas attire.
Younglife is a Christian organization, that meets each Thursday and Tuesday. The purpose of the group is to grow in your relationship with God, within a group from your school. Tuesday's meetings are called Campaigners which include bible study and small group discussion. The meetings on Thursdays, called Club, start with music, games and end with a talk/sermon by one of the leaders.
Younglife members showed up wearing festive Christmas sweaters, and shirts. Some accessorized with Santa and elf hats, crazy socks and antler headbands.
Like every good celebration, the club started off by singing many classic Christmas songs, including Jinlge Bell Rock and Rudolph. Then, a few lucky members were selected to be decorated like Christmas trees by their friends. Although it was embarassing, this competition provided entertainment for all in attendance.
Mariel Coughlin, sophomore girls' leader, spoke about making a decision to accept God in your life. "Mariel's talk was really great and moving," said Jami Bennett, sophomore.
Following the meeting, Younglife members followed the tradition of going to McDonald's.The extra time with leaders and members and serves as a way to grow closer to each other.
The club had a great time singing carols and playing games, but the real purpose of Younglife is fellowship. Most members consider growing closer to God in a group setting, an amazing experience.