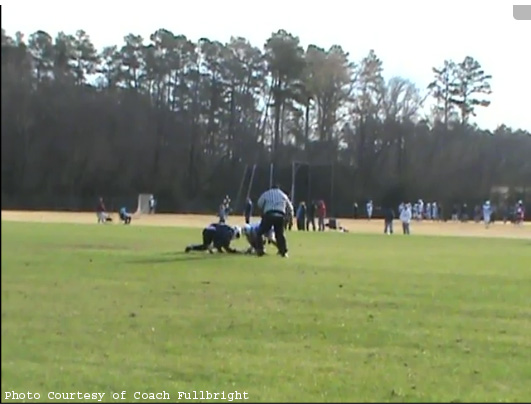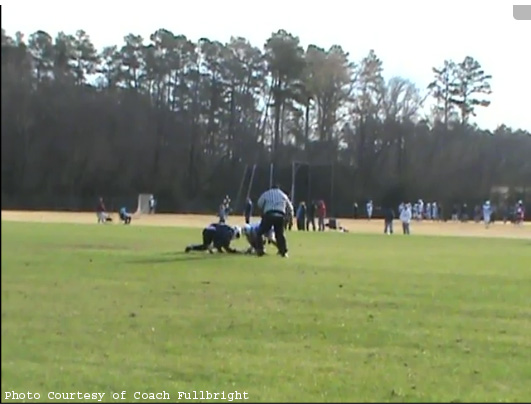 This Saturday, on December 10, several members of the lacrosse team will enroll in a one-day lacrosse tournament. Under the name of the Loonies, the team will gear up for a preseason rally to test their skills against the local competition.
The showcase, hosted by the University of North Carolina, includes a total of 40 varsity and junior varsity teams. Each team is limited to 7 players at a time on the field but may bring more for substitution purposes.
Jeremy Fullbright, adult supervisor, intends to bring 17 students to the fields. Most of them will be experienced players from last year's club team.
The Loonies will face off against the Top Tier Lax Blue squad bright and early at 8:50 a.m. Closely following their first match, the team will take on Ravenscroft, Cardinal Gibbons, Heritage and Falcons Lax Green throughout the day.
All games will be held at UNC's Finley Fields in Chapel Hill. Each match will have two relatively short 20 minute halves.
"We [the Loonies] are looking at a difficult schedule with teams like Ravenscroft and Cardinal Gibbons in our way," said Peter Marino, sophomore. "It's gonna be a fast-paced and very intense series of games. I hope that we are conditioned for it, but if not we can always adjust to the style of play."
To prepare for the tournament, Fullbright has taken several measures to condition his team. Fullbright has led several preseason workouts that focus on explosiveness, mobility and other key factors needed before the season commences February 13.
"We have worked hard for the past few weeks to prepare for not only the tournament, but the season as well," said Fullbright. "We are working out the kinks now before it all comes together in time for the season."