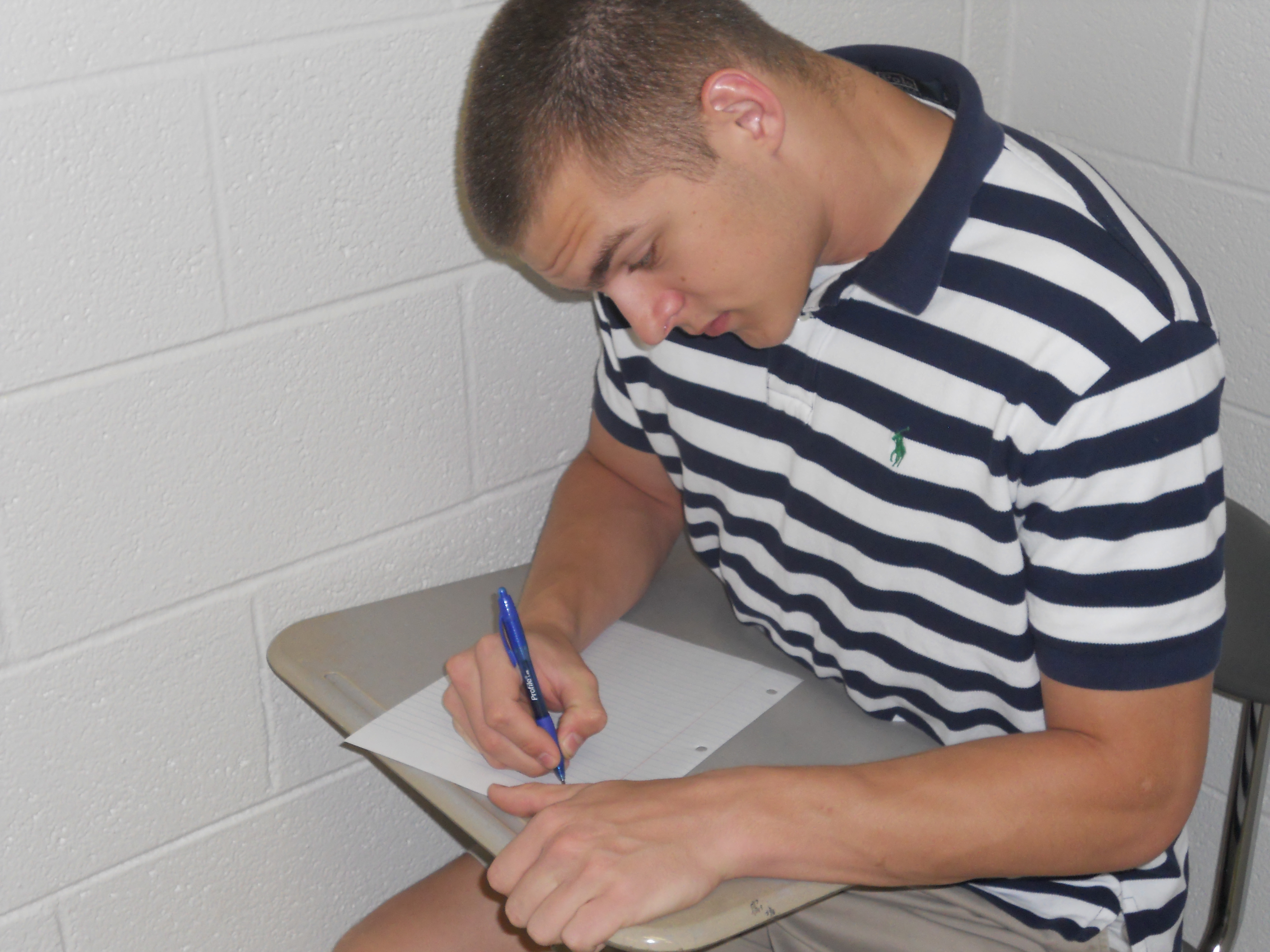 On Tuesday, March 8, LRHS sophomores took the North Carolina Writing Test.
This writing test is a North Carolina curriculum assessment. WCPSS issues this assessment every year in order to measure each class's ability to write well.
All students must receive a score of three or above to pass. Those who do not pass it in their first attempt must take it again the year after.
Tyler Behrends, sophomore, took the writing test this year. "In a practice assessment, I scored a high two, so I would have failed the actual test if I didn't take the time to study some format."
Teachers had students write practice writing assessments in order to prepare for the test. Some students, like Behrends, took the time to look at a standard format for writing to improve structure.
Every school in the North Carolina school system holds the writing test at the beginning of March.
"The writing test would probably be better to take near the end of the year," said Steven Hooper, sophomore. "I am taking English at the moment. While first semester had a whole semester to prepare, those in second semester only had two months to prepare."
The assessment started at 8:30 a.m. and ended at 10:45 a.m. Students took their assessments in testing rooms assigned by the administration.
Other students who were not participating in the testing session were in their second period classes. Students participated in whatever activities or lessons their second period teachers had planned for the two-and-a-half hour period.
From there, students resumed their day like they would any other day. The time taken out of second and first period will not be made up in the future.
"I really don't mind losing that time," said Behrends. "I'm just finally glad to be done with the burden of the [writing] test."