Diana Higgins' journey in tennis began at the age of four, purely for the joy of it, as her mom signed her up for lessons. With her older brother already immersed in the sport, it was a family involvement that ignited Higgins' love for tennis. 
By the age of eight, Higgins had transitioned into a more serious tennis player, participating in tournaments, with exposure to competitive play.
Higgins had participated in tournaments up until 2020, when COVID hit when she experienced a loss of motivation due to burnout and overplaying. 
However, her excitement for tennis was reignited when the high school season started. 
Diana is a dedicated four-year varsity letterman for Leesvilles tennis team, having started her journey as a freshman. She is one of the few people on the tennis team who has been on varsity throughout her whole high school career. 
She shows great leadership and accountability on the tennis court, and she serves as a team captain on Leesville's varsity team. 
Higgins cherishes time with the Leesville tennis team, not only for the friendship with her teammates but it's incredibly enjoyable for her. The bonds formed with her teammates gives her motivation to keep improving. 
"Being a part of Leesville's tennis team is a very fun experience. The bond you form with the girls and friendships made are something very special and it makes tennis more enjoyable," said Higgins. 
It was during her freshman year that she rediscovered her genuine joy for the sport. Since then, she has continued to put forth her commitment and success on the tennis court. 
Diana dedicates two hours each day to practicing tennis. Leesvilles tennis team has highly productive practices that increase players skill-level and playing ability. 
During the off-season, Higgins continues practicing and elevating her tennis game by attending specialized training at a tennis facility. At the facility she gets in effective workouts that help her improve her skills.
On the weekends, Diana channels her expertise for tennis into coaching as a job. She teaches and inspires younger kids and gives them knowledgeable information as well as tips to help them succeed.
"Coaching kids is a great thing to do as a job, I get to continue playing and teaching the sport I love to younger kids and I hope they grow to love the sport as much as I do," said Higgins. 
Diana will always have a love for tennis, and she desires to continue playing in the future whether that's on her own, or more competitively.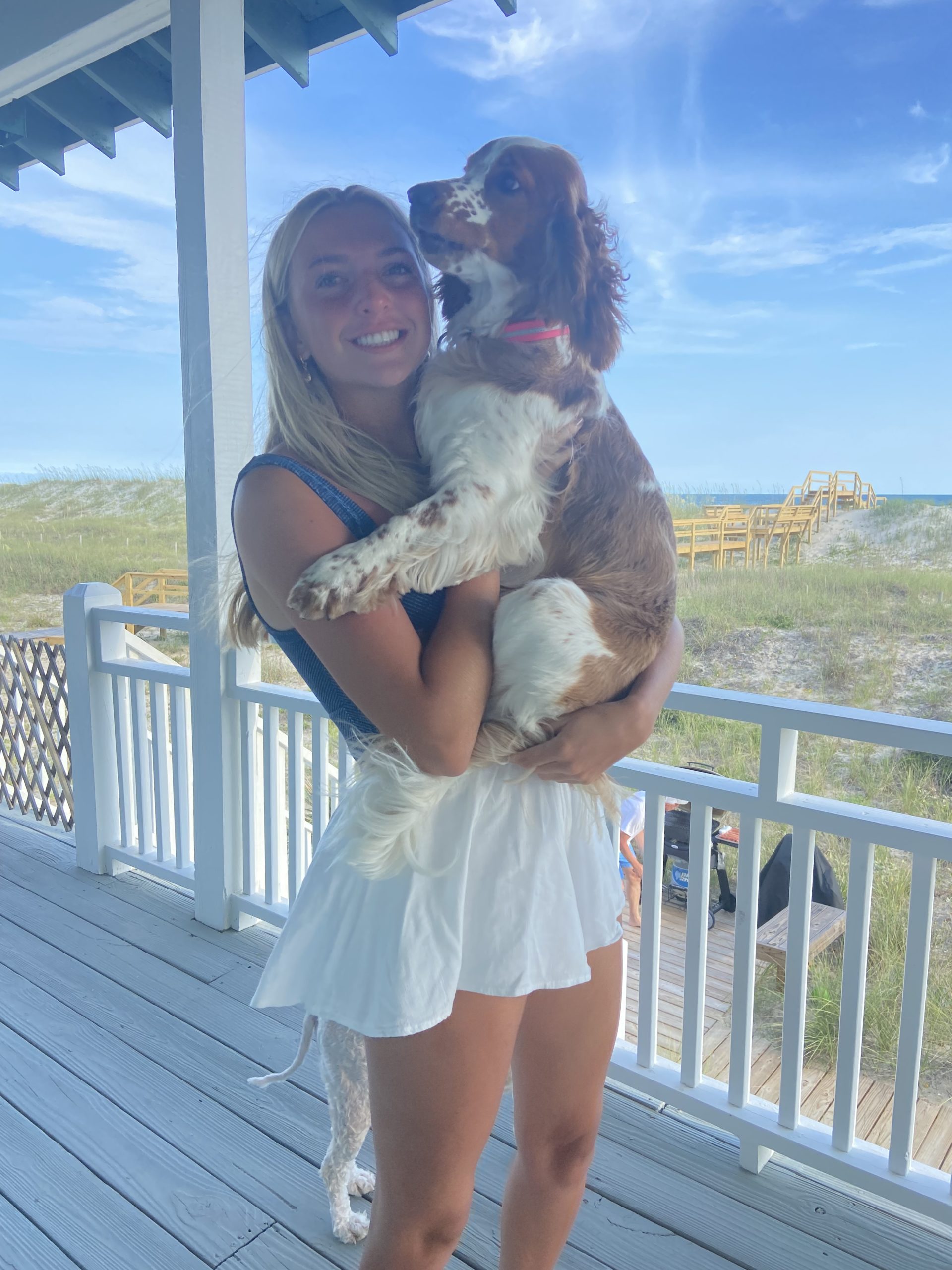 Im Kayla Wozniak, a staff writer for the newspaper. I love playing sports and having fun!